Vertu, in collaboration with Italia Independent, has announced two new phones, the Constellation Blue with a touchscreen and the Constellation Quest Blue with a QWERTY keypad.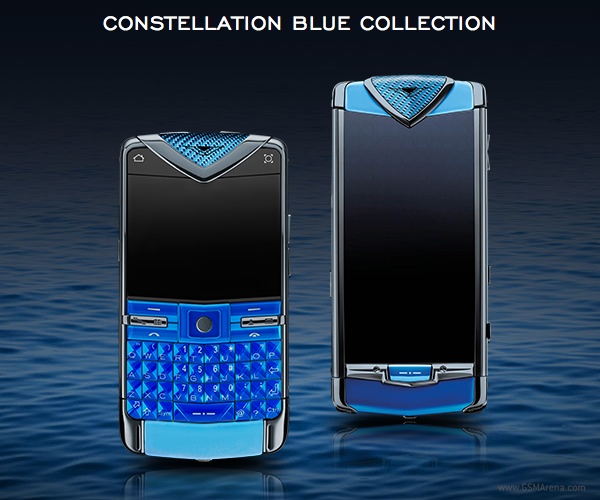 As is usual for Vertu phones, both the devices are hand made and use exquisite materials such as blue carbon fiber composite for the back plate and the earpiece cushion, blue sapphire crystal for the keys, two-tone blue rubberized leather and polished blue PVD (Physical Vapor Deposition) stainless steel.
The Constellation Blue weighs 155g, is 12mm thick and has a 3.5-inch, nHD AMOLED display with sapphire crystal cover, 8 megapixel camera, 32GB internal memory, 3G, Wi-Fi, GPS and even an FM Radio.
The Constellation Quest Blue weighs 170g, is 13mm thick and has a 2.46-inch, VGA display protected by sapphire crystal, 3G, Wi-Fi, Bluetooth and 4GB internal memory.
As usual, both phones get Vertu's Concierge service. You also get exclusive ringtones played by the London Symphony Orchestra.
No price information on either of these phones but really, if you have to ask the price, you probably can't afford them.
?
hahaha....absolutely right yaar.
D
This is a piece of worthless junk!
?
I will have to disagree with you there. I'm coming from a long line of Nokia and ICS and above phones aren't really laggy at all. JB is even better but we really haven't seen any low end JB phones yet...but yes, low end gingerbread phones are yu...
ADVERTISEMENTS