The high-roller Vertu mobile phone manufacturer have realeased an update of their popular Constellation series. The new model is called Vertu Mixed Metal Constellation. The update is obviously skin-deep only. The new handset is made by polished stainless steel, ceramic key, black leather and features gold elements.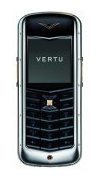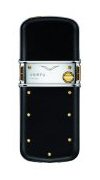 Vertu Mixed Metal Constellation
The primary navigation button, side keys, loudspeaker grill, screws and the quarter turn lock of the new Vertu Mixed Metal Constellation are all made of 18-carat yellow gold. The back of the device is wrapped in black leather.
In the same time, the Vertu Constellation, which is made by "satin" stainless steel, has received a new color - its leather back is styled in the really fashionable lately Burgundy color.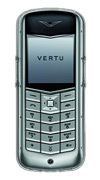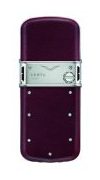 Vertu Constellation in Burgundy
Since we have recently laid our hands on two Vertu Constellation units we can now offer you a 360-degree spin of another flavor of the Constellation.
A
[I]Buying a vertu doesn't mean u r a fool.it is not for mass..it is for a class..and i think the few whi can afford it rarely thinks of the features....its about staying in 7 star hotel suite alone and stayign in a normal hotel with with Bush[/I] ...
?
if some of you really have the vertu (and "gifted it to so many people"), what you doing hanging around gsmarena ?? is it that you dont have anything better to do in life except tell people that you have vertu and how many other people you gifted it ...
?
this phone is totally awesome i got quite a few for my family, they like it very much even though it cost up to S$28000 its worth it it made my relationship with my family better this phone is great i recommend it =)
ADVERTISEMENTS