Remember when Vertu was relevant back in the days, being a premium sub-brand of Nokia? It proceeded to move away as a separate brand and that didn't really work well, with ownership changing several times. Last time we heard, its owner stroke a deal with TCL for building Vertu smartphones in the UK-based plant, but later information about liquidation and foreclosing of the manufacturing arm appeared.
Well, it seems all is forgotten now and Vertu is trying to get back on board. Chinese medias received an invitation in a fancy black and golden envelope about an event in Beijing boldly named "Live or Die". It is scheduled for October 17 and will probably bring a new luxurious smartphone.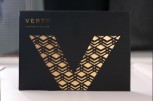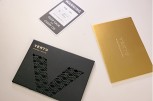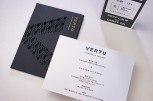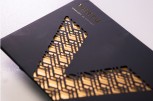 Check out the fancy invitation
The invite says "Handmade in England" which leads to the assumption the new phone will continue the tradition of ostentatious design and fancy finishes.
The event begins at 17:30 local time and we can't wait to see what Vertu has prepared for us.
Source (in Chinese)
D
Well because i run or better to say work in a mobile shop i saw plenty of them. Even with most luxurious leather cases available. And about the concierge you could eread it over an internet so i have no proof its from your own information or m...
m
......concierge is a common service in 5 star hotel. even some 4 star hotel. now i ask you to donate your one month salary to your local organization of choice. OOT aside, i have yet to see any Vertu phone in real life
D
I am not a scary rich and its something like that. Concierge is specialized Vertu APP which allows you tod o anything for free. I.E. you have your own caddy who do litterary everything for you.
ADVERTISEMENTS