Vertu is a brand famous for its handmade phones with extraordinary design and tremendously high prices. Now the company changed its ownership for the third time since Nokia built it in the 90s specifically to cover a niche for devices with ostrich leather casing and titanium frames. The new owner is Hakan Uzan, a Turkish millionaire currently in exile and seeking an asylum in France.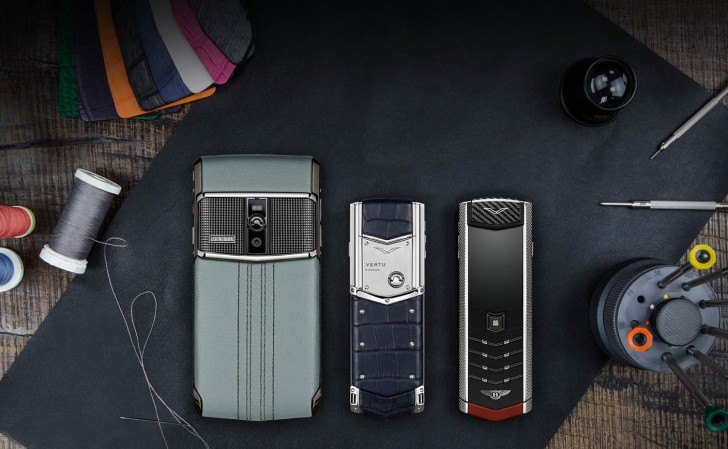 Hakan Uzan is the latest owner of Vertu after he paid £50 million or about $61 million to Godin Holdings, previous owners of the phone company. He is controversial for his court cases against Nokia, Motorola and his brother is currently in exile for being a political opponent to the Turkish President Recep Erdogan. The brothers also faced another court attack from US President Donald Trump after they backed out of a property deal in Trump Tower.
Via a spokesperson, the new owner said to The Daily Telegraph:
I look forward to working with the team and providing the investment to enable Vertu to realize its full potential.
Former owner Godin Holdings sold Vertu just 18 months after the acquisition from a private equity firm EQT which paid Nokia around £175 million. Vertu is still struggling to answer the already flooded smartphone market. The company made a loss of £53 million on sales of £110 million, its auditor revealed in April 2016.
l
when millionaires claim losses,it means they are hiding their profits.One must know that to become a millionaire in business means your dealing with a wolf. Let's not be surprised ; Not everyone rides in A Rolls,A Bentley or a Ferrari etc...Therefo...
D
yo expectations are too high then, u feed us with useless information and u expect us to verify it, knowing how many fones vertu sells does not improve my life in anyway , except if i want to seem knowledgeable to strangers on th internet lije u are ...
D
i expect someone who comment here to know how to google, source http://www.phonearena.com/news/Luxury-phone-maker-Vertu-makes-phones-for-the-outrageously-rich-tycoons-gets-acquired-by-one_id91948 another source https://www.ft.com/conten...
ADVERTISEMENTS