Just because the Queen has to wear the same crown jewels doesn't mean you can't switch your Vertu every few months. First came the Aster, then the Vertu for Bentley, now the new Diamond collection. It takes the already premium Android offerings and adds a number of diamonds to the mix of titanium, gold and the skin of a whole zoo of exotic animals.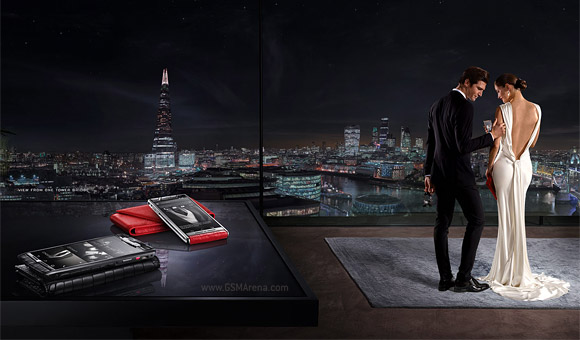 The top of the line model is the Pure Jet Alligator Diamonds, which is based on the Vertu Signature Touch. This special edition sets 124 white diamonds set on a "pillow" of gold. It also has white gold detail on the stereo sound bar, a jet-black ceramic pillow and, of course, alligator skin. This one is €15,900.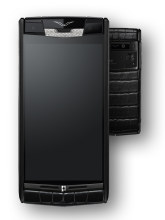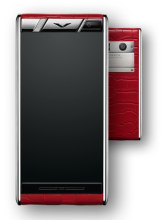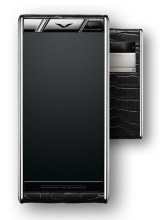 Pure Jet Alligator Diamonds • Diamonds Red Alligator • Diamonds Black Alligator
If you're not a fan of black you can have the Diamonds Red Alligator edition of the Vertu Aster, which has fewer diamonds – 55 white diamonds, totaling 0.15cts – red alligator skin and no gold details. This one is much cheaper (but still hair-raising) at €8,900.
This version is available in Black too, it just replaces 22 of the white diamonds with black ones, the price is the same.
D
To name a few, Madonna, the Beckhams, the Hiltons, the Pitts and probably the a-list celebrities in Hollywood.
A
Well... It's a luxury phobe brand. Somehow related to Nokia. Thier prices are always expected to be high. They always use ultra premium materials. Welcome.
?
Diamonds won't help me anything in my phone. Stupid waste of money. Jewellery is nth.