The new Constellation Neon series is pretty much what we're used to seeing from Vertu phones lately. Based on the Nokia Belle OS, the smartphone uses the well-known Nokia C7 as its base, much like all previous Constellation phones.
Another similar product line update is the Constellation Blue phone, which on the inside is identical to the Vertu Constelation Quest, announced almost two years ago. It is essentially, a luxurious version of the Nokia E6. Made in collaboration with fashion brand Italia Independent, the design of the Constellation Blue clearly takes after the waves of the sea.
The Constellation Neon has the same features as all previous members of the Constellation family, as well. The only new thing is the styling - black PVD steel, hand-crafted perforated leather back and bright carbon or neon colored trim add for a design that should be perceived as sporty above anything else.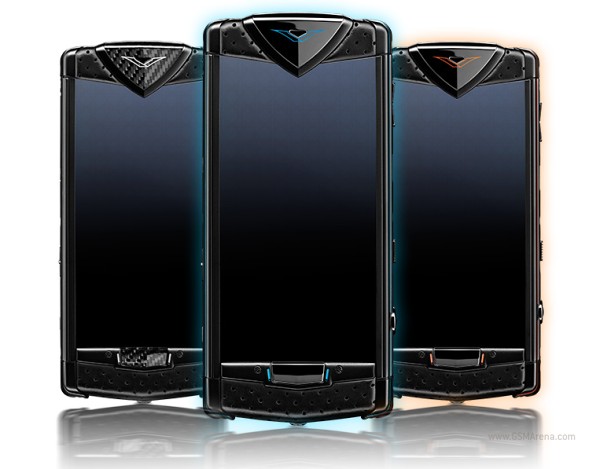 Back in June Nokia announced they are selling Vertu to EQT VI (an investment fund that's part of a private equity group in Northern Europe) for an undisclosed amount. We're not aware whether the deal has actually already gone through, but the plans were for EQT VI to acquire 90% of the company's stock, with the other 10% remaining Nokia's. Either way, we're glad Vertu continues to make its signature models without the deal getting in the way.
The real beauty of these otherwise unwieldy phones is in in the intricate care to the detail and the materials used. However, we can't help but wonder how many of you would consider buying one, even if you had the means to afford it?
i
what a crap! LoL! How about if i toss it in the sea? bye bye!
t
i sure do like the Vertu phones in the design department . Only if they would upgrade the technology of the operating system they put into the device . They already charge a bomb for the device , more so for the Vertu Concierge service . But still it...
9
Yes, Of course I'll buy it, it's a work of art and craftmanship. A true beauty
ADVERTISEMENTS