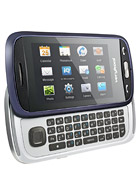 B
hi... acording to my views this model so good and a long battery backup.. i am advising u you too use it..
d
sanju, 29 Dec 2011its looks gordeagious ! plzz tell me the price f this phone ? onlu 23 rs
E
Where in the Philippines can you buy this phone?
looks totally cool! :)
F
I'm Pantech laser user. OMG
It's no coincidence that it look a lot like the PANTECH Laser, from the shape of the hardware to the color and even details like buttons,camera,speacker hole !!!!!
p
leo neira, 25 Oct 2011where can I buy this phone?.u can buy dis phn in shaniwar bazar... go for it m using dat its awesome

Total of 12 user reviews and opinions for verykool i725.