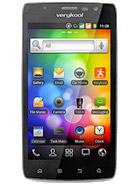 l
piece of crap.. this phone freeze a lot.. the processor is 800 MHz.. come on!! this is not a good phone... i'm very dissapointed
h
looks very nicw but somebody know is it working fine?
?
one guy posting the same cool staff again and again? =p

?
love love love this phone! so much more than i expected. Great response and very good looking :) it is a large screen (which is the best feature) so if you want to fit this is a tiny pocket, you might have som issues.
?
very nice user interface. design is sleek and elegant. web browsing is fast, but youtube is slow sometimes. best phone yet
F
I just received my new S757 ...this phone is awesome. Display is bright and very responsive. Works so much better than my old Sam Galaxy! Very high quality cell!
?
it looks good a bit concern about the price
R
its look is very good i like it so much .....
J
The design looks very HTC inspired....
R
Wow it's really verykool..good spec. hope the price is cool too.
?
Sounds cool but I don't like the 800 MhZ. Never heard of the company before, I just clicked on it randomly.
Total of 13 user reviews and opinions for verykool s757.
ADVERTISEMENTS