Verzo, an American company based in Czech Republic, has announced a new Android smartphone, called the Kinzo. With the Kinzo, Verzo is saying that they are not trying to compete with others based on specifications but in terms of design and user experience. And although that might sound like Apple, Verzo says that they are not competing with the iPhone either but rather against certain phones from Sony Ericsson, HTC, Motorola and LG.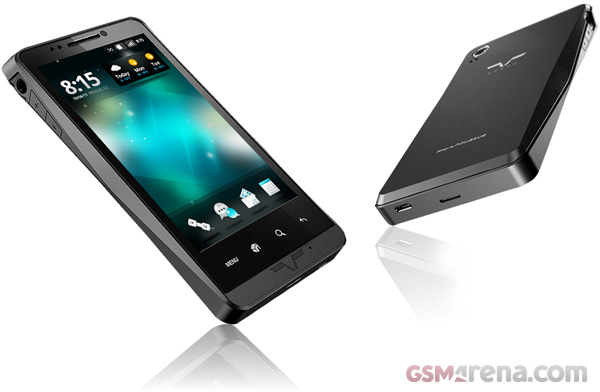 So what does this Kinzo have then? First of all it has a very interesting design with angled sides that somehow reminds us a bit of the HTC Touch Diamond. But at 12.3mm and 155g, the phone is quite thick and heavy.
The Kinzo has a 4.3-inch, 800 x 480 resolution, TFT LCD. On the back is a 5 megapixel auto-focus camera with LED flash and a VGA front facing camera. On the inside, the Kinzo runs on a single-core 1GHz TI OMAP 3630 processor with PowerVR SGX 530 graphics, 512MB RAM and 512MB ROM. You also get HSPA, Bluetooth 2.1+EDR, Wi-Fi 802.11b/g and A-GPS. Running all of this is a 1,590mAh battery.
The reason for the less than stellar hardware according to Verzo is that they wanted a phone that provided a satisfactory user experience without being overly powerful. Their main focus was great battery life, which they could not have achieved with a more powerful hardware.
On the software side of things, the Verzo Kinzo is running on Android 2.2 Froyo with a customized UI. The reason for the custom UI is because Verzo thinks that Google's graphical design is flawed and so they decided to make a better one. One of the unique things about the Verzo UI is you can provide suggestions to the company regarding features you would like to see on the phone and if they are feasible without affecting the performance or the battery life of the device then they may be added in future versions. The phone also comes with offline maps and navigation for the entire Europe.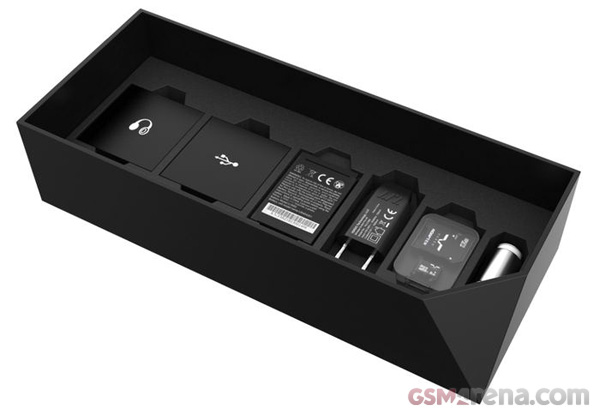 Another thing Verzo has concentrated on is the packaging of the phone. They have a nice looking box with some high quality accessories inside, which includes a leather case and a car holder. This, along with their service, is according to them what sets them apart from the others.
So how much will all of this cost you? Well, if you were expecting a low price then you will be disappointed. The Verzo Kinzo will cost you $459 in the US and €420 in the European markets with free worldwide shipping. The phone has started selling already and can be purchased from Verzo's website in the source link below.
Now we know most people won't like this phone because these days it's all about the specifications but we find Verzo's modus operandi rather refreshing. Instead of concentrating on numbers and spec sheets which tend to get outdated within a few months they concentrated on user experience and they make no bones about the fact that they clearly are not in the same league as others in terms of features and they seem to have no qualms about it. Unfortunately, this phone probably won't sell a lot but we wish more companies concentrated their efforts on making phones better to use in practice instead of just better on paper.
D
Looks too iPhone.if you wanna phone which focuses on design and user experience get the n9
B
I like the box and how the accessories are being placed!!! Neat!!! Nice!!!
ADVERTISEMENTS