Viber has released version 10 of its app on iOS and Android. The update features some big new changes, most notably to the UI.
The new version has an all-white UI that is the latest trend among apps, but with the familiar Viber purple accents strewn throughout. There's now a unified chat list that contains all of your chats from private, group chats and Communities. No longer do you have to go through different screens. It's similar to other apps like WhatsApp and Telegram.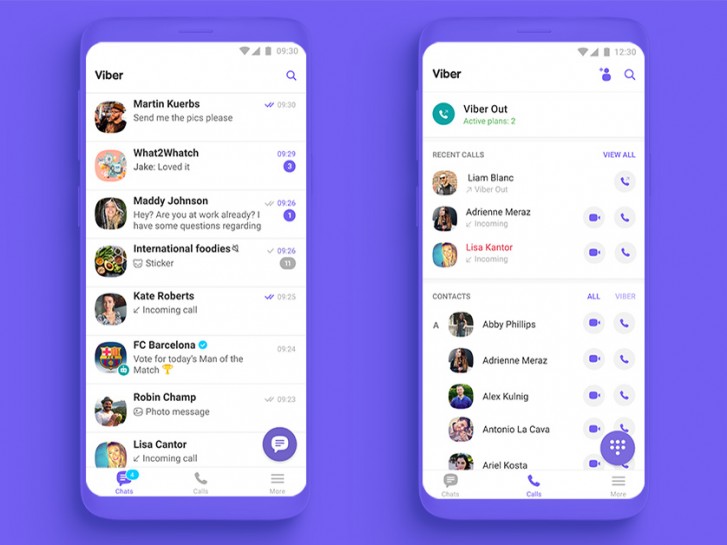 Also similar to those apps is the new Calls screen, which now lists all your calls. You can also see your Viber Out balance and subscription at the top of this screen.
Viber has also introduced a way for people to chat without revealing their numbers. Within Communities, you can now message other people without revealing each other's phone number using the new Hidden-number Chats feature.
Viber has also promised that group calling is on its way. You will soon be able to make a group voice call with up to 5 people in it.
The update is now available to download on the respective app stores.
S
Let them first work on their bad connection. I even forgot that this App even exists! Also, these companies are late to the White color trend since it sips more battery
Using it for like a 2 years it better than whatsapp but worse than messenger my opinion.
?
Seems like another chat app has offered the same before.. so not exactly new.. https://www.youtube.com/watch?v=pwonNtla53A