Earlier this month, WhatsApp has announced that everything you communicate through it can now be end-to-end encrypted, and today one of its biggest competitors has done the same.
Viber is the app in question, and it's no small deal, this, as it currently has more than 700 million users. With the latest version (that's already available in both the iTunes App Store for iOS and the Google Play Store for Android), all of your communications are end-to-end encrypted, provided all the people in a conversation have the new Viber iteration.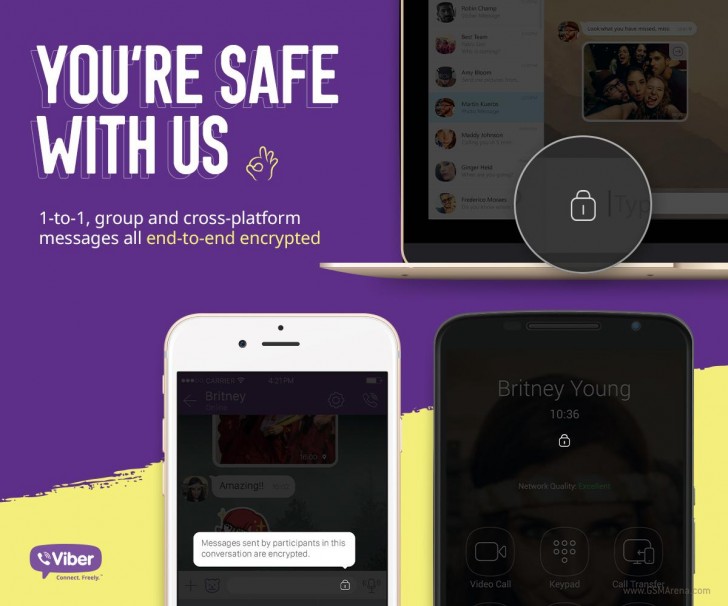 Like always, end-to-end encryption means no one can intercept your messages (be those one-to-one or group affairs) or calls, not even the app's maker. The rollout of this new feature will be completed within two weeks. Once that happens, you'll see a new padlock icon in the chat UI, which confirms everything is encrypted.
Hidden chats are now also a part of Viber. What this gives you is the option to hide certain chats with certain people from showing up in the app's main screen. You can then access your hidden chats with a PIN or by using Touch ID on your iOS device.
Best Chat app by far. = Because of PC app & multiple device support. And Video calls since a loooong time that Whatsapp still hasn't managed.
Better late than never! But I still don't get it why secure and encrypt just one app on your device when there are free VPN apps available for users (e.g purevpn) which will not only secure apps & users' data but make them anonymous as well!? Doe...