Vidhance will showcase its buttery-smooth video stabilization for smartphones at MWC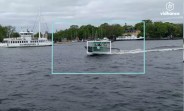 Vidhance is quite the new kid on the block. Operating under Swedish parent company: Imint AB. Vidhance is the company's focus on a consumer-oriented suite of real-time video algorithms built specifically for consumer products, most notably, the smartphone sector.
Imint will be showcasing its Vidhance capabilities at MWC, which kicks off next week in Barcelona. The company will be challenging users to compare their own smartphones next to one outfitted with Vidhance's stabilization algorithm.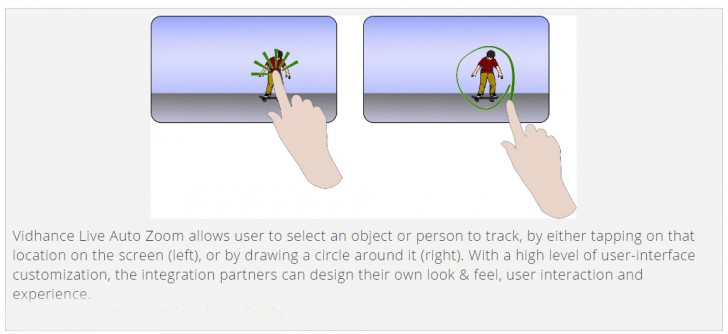 The results are nothing short of impressive. The smartphone race has definitely improved still-image quality over the years, but video stabilization is something that still has room for improvement, most notably with 4K video recording on many Android smartphones (which aren't digitally stabilized as well as 1080p videos).
A couple of samples show a side-by-side comparison with two high-end smartphones: the iPhone 7 Plus, and the Google Pixel. Both devices are pitted against a Nexus 6P with Vidhance. Let the results speak for themselves.
iPhone 7 Plus VS Nexus 6P with Vidhance
Even the Google Pixel's really good stabilization is no match for Vidhance:
Impressively, even with 4X digital zoom, the video is still quite solid:
Vidhance will also be showing its auto-zoom feature. Basically, you'd be able to tap on a subject in the viewfinder and the software will take care of everything else:
Late last month, Imint revealed that Vidhance is already found in some Huawei devices like the Huawei Mate 9. At the same time, the company announced its venture with Samsung which would put Vidhance on future "non-smartphone" devices. So we are thinking we could see it in something like action cameras, perhaps in a successor to the Gear 360?
Which smartphone do you believe is in desperate need of Imint's Vidhance?
s
...up to this date(21 october 2017), Vidhance is in phones made by Huawei, Vivo, Sharp, Wiko and BQ - which company will be the next?
?
And you're capping others fanboys
?
Do I need to mention the stock android from nexus and moto phones? wake up fanboy..
ADVERTISEMENTS