The latest version of Vine for iOS brings with it support for the Apple Watch, among other things. To enable this, make sure you have Vine 4.4.0, which started rolling out today through the iTunes App Store.
Then, head into the Watch app on your iPhone, find Vine, and choose "Show app on Apple Watch". From that point on you can see your account's total loops as well as access Vine straight from the watch face with its complication.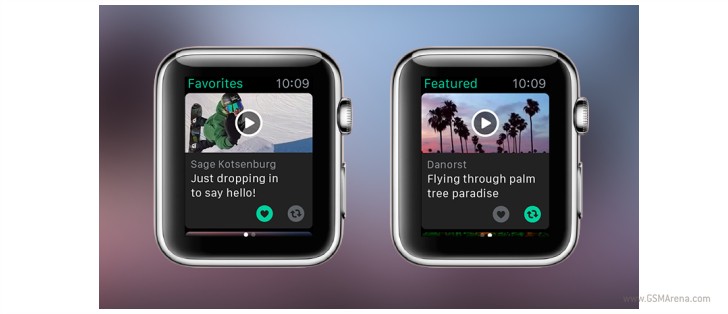 Vine for the Apple Watch lets you view accounts that you've favorited, and posts that have lots of views. These are shown through the app's two tabs, Favorites and Featured, respectively. It's also possible to revine from your wrist.
Finally, the new version of Vine for iOS lets you swipe left on any post to see more Vines, thanks to the app's improved recommendation engine.
O
The original user said this was the stupidest thing Apple have ever done, the response was pointing out that Apple did not do this, it was Vine. Saying "You dont have Apple products, they are not for common people" was just plain stupid, though.
O
"You dont have Apple products, they are not for common people" - Nice superiority complex you have there :/
?
Wow, that is going too far to male a person look dumb. I know Vine is not made by Apple. Vine working on Apple watch is stupid. That is a fact.