Last November a jury in Texas decided that Apple was to pay VirnetX, a firm that holds patents relative to Apple services FaceTime and iMessage, royalties that amount to $368 million. On Tuesday evening that ruling was upheld and the four patents in question were reaffirmed as infringed. The patents relate to creating a virtual private network between two devices (or VPN).
The judge on Tuesday evening also ruled that until some sort of patent licensing agreement has been reached between Apple and VirnetX, the Cupertino-based company has to pay $330 thousand a day to the plaintiff.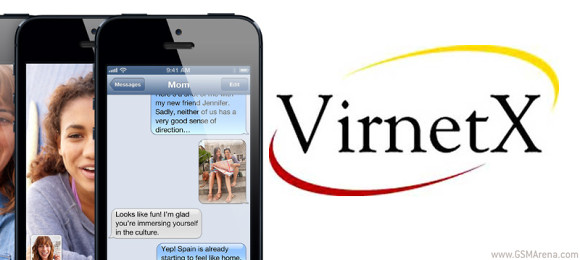 No injunctions were issued but the judge did appoint a 45 day period in which the two companies need to reach an agreement before a final ruling will be enforced.
By applying simple math here - if Apple doesn't find a way to settle the patent dispute in the 45 days it would owe Virmex another $14.85 million. It's more than possible that Apple will pay even more before this whole thing is over.
Apple's case last November was that the patents in question relate to a very small part of the products in question (FaceTime and iMessage) and VirnetX shouldn't be entitled to any royalties.
of course, any normal person would expect Apple and VirnetX to reach some sort of patent licensing deal before the 45 day period has expired but legal battles have their mysterious ways.
k
i don't get ur point. you don't want trolls, but there apple fans troll as much as other fans. stop saying cheap plastic. can you do that? that's insulting you know? when we say be sensible, why not stop and think of what you bought and ask urself, i...
D
The amount of hate that Apple generated after all the litigations and the people following the technology trend seemed to have backfired to them as evident with the Apple stocks that keep going downhill and cutting back of orders for iphone parts. N...
p
Haha. It's funny how crapple keeps trying to sue everyone, but are loosing case after case yet people are gang banging them from every corner. They stole the name ipad, ifone, had to post on their site that samsung did not copy on their site twice an...
ADVERTISEMENTS