The wireless adapter for the HTC Vive (and Vive Pro) is available now. You can find it in the US at vive.com and other retailers that carry HTC's virtual reality headset.
The price is $300, which is quite steep considering that the Vive VR headset itself costs $500. And if you happen to have the Vive Pro headset, you'll also need to pay $60 extra for the right adapter.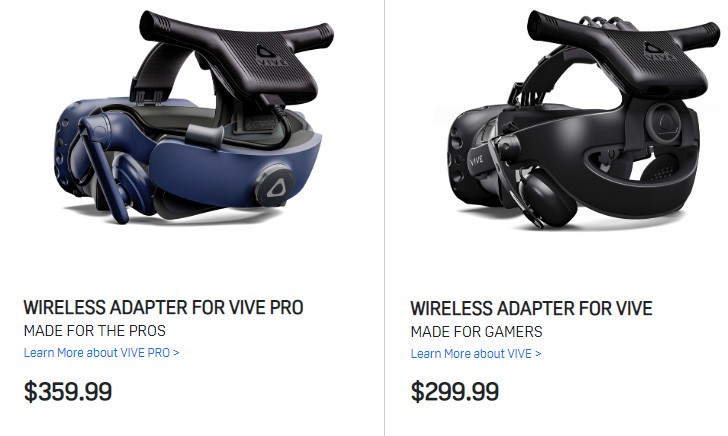 Note that you'll also need a free PCIe 1x port in your computer. And the adapter adds 129g of weight to the headset. But that's the only way to get the freedom of mobile VR headsets with the graphics power of a desktop PC. A bit more about the tech: the adapter receives video over WiGig with nearly zero latency and it has a battery that should last up to 2.5 hours.
And there's a cool new feature – up to 3 players can be simultaneously inside the same play area (6 x 6m, 20 x 20ft). You need a headset, adapter and computer for each player, of course.
The wireless adapter comes with a 2-month Viveport Subscription, which will let you rent VR-compatible games for free and see which ones work best without the burden of wires.
In related news, devs will be getting 100% of the revenue from Viveport Subscription until the end of the year. The service already boasts 500 titles, but this move should help bring in new developers.
Personally I think this is a cool design, It looks like one of the Headgears from Warframe, The technology is fantastic and the Vive products are exceptional, well built products with exceptional hardware inside them, You pay a good amount for an exc...
A
HTC used to have great design on phone Long long time ago. but start from 3 years ago.. all the phone looks ugly.. out of date design.. now this HTC VIVE is a break through.. but u can see this is super ugly for a wireless adapter... it look like a s...