The vivo APEX concept impressed us during this year's MWC and now it has allegedly taken another step towards becoming an actual product. Leaked photos said to depict its market-ready version hint at nearing launch.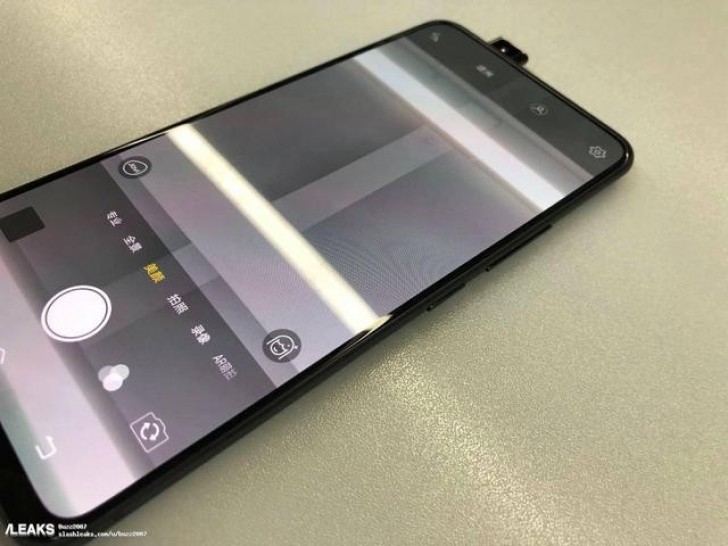 With the push for higher screen-to-body ratios being as strong as we've seen it, the vivo APEX certainly has a lot of potential. The 5.99-inch OLED display stands with 18:9 aspect ratio and Full HD+ resolution covers almost the entire front. Side bezels measure just 1.8mm while the bottom chin is 4.3mm.
But that's not all, the phone also has a fingerprint sensor that covers half its screen, making the unlocking of the phone extremely easy as you don't have to aim at a particular spot.
The company has showcased the so-called Screen SoundCasting Technology that makes the whole display to produce sound in your ear - much like the Xiaomi Mi Mix.
One of the coolest APEX features was the periscope-like front-facing camera that pops out from the top of the phone.
During the announcement of the phone, vivo said it will go into production sometime in mid-2018 the leaked image might very well be showing a product of a trial production run. In any case, it's a sign that the APEX is near and we can't wait to get our hands on it.
J
For selfie addicts taking 50-60 pics day probably not. But i think for the average user, it wouldnt be a deal breaker. i wouldnt need a tablet if i have this much screen in this form factor.
?
According to the MiMix 2S review, the ambient light sensor is in the bottom bezel. No mention of a prox. sensor.
?
The Essential's sensors are in the notch just above the lens, which is why is 'deeper' than most notches. I'll have to look into the MiMix implementation.
ADVERTISEMENTS