Last year vivo trademarked several product names under its own brand, NEX and iQOO. Talk around the Weibo watercooler suggests that one of them, the vivo Pad, will be unveiled at tomorrow's event alongside the vivo X60 Pro+.
The vivo Pad will become the company's first tablet. We don't actually know much about the tablet as the slate has successfully avoided major leaks. We do know that it might soon have company.

Among the trademarked names were the iQOO Pad and NEXPAD, though there's no word on either coming out anytime soon (and almost certainly not during the vivo X-series event). Another name, the vivo Watch is already a reality, though the iQOO Watch is yet to materialize.
That's not the end of it either. The vivo book and NEXBOOK sound like laptop names. There's also the NEX SoC and iQOO SoC, plus the iQOO Zeal, but we're at a loss here (you'd think we would have heard if vivo plans to start its own chipset line).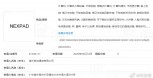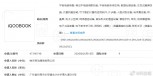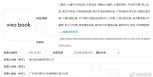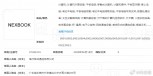 Some of the trademarked names: NEXPAD, iQOOBOOK, vivo book, NEXBOOK
Anyway, tomorrow's vivo X60 Pro+ event could have a "one more thing", the vivo Pad. However, the company's official social networking accounts (which have been boasting about the X60 for days) are surprisingly quiet on the tablet matter.
Let me guess? OnePlus Pad next?
?
Android tablets making a comeback
ADVERTISEMENTS