vivo details X50 Pro's gimbal camera stabilization system, shows off results
vivo published a detail description of the unique main camera on the vivo X50 Pro and it's gimbal-like stabilization. It calls the system "micro cloud" and is significantly more complicated – but also more effective – than traditional OIS systems.
A double-ball suspension allows the module to pivot the image sensor by +/- 3°, three times the angle of a traditional system. The movement is powered by two voice coils while the ribbon cable connecting the sensor to the phone had to be folded twice to make it flexible enough.
The whole module is massive by smartphone standards, taking up 363mm² board space and measuring 4.5mm thick. And this is after an extensive engineering effort by vivo to reduce the size as much as possible.
And it was worth it, check out this video comparing the micro cloud system to a typical OIS. Note that this is a hybrid system, combining the gimbal hardware with EIS.
Here's another quick promo video:
The vivo X50 Pro also uses a special color filter that allows 39% more light in and the advanced stabilization system enables the camera to capture 220% more light total compared to a vivo X30 Pro.
This is obviously a boon for shooting video, but hand-held photography at night also gets a major boost. Here's a comparison that pits the X50 Pro against an unnamed opponent with ordinary OIS (focus on the exposure dynamic range, not the resolution as the images have been downscaled).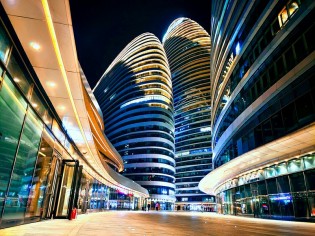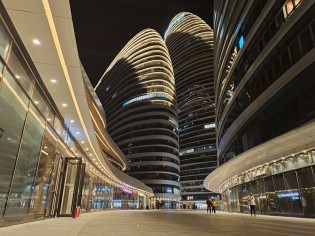 vivo X50 Pro • Phone with regular OIS
The vivo X50 Pro will be unveiled on June 1. Until then you can marvel at the infographic below that digs into all the elements that make up the micro cloud gimbal system.

I
Don't meme other brand. People will improve, will move further. You just too poor to buy new technology, so shut up.