Funtouch OS 4.0
Funtouch OS has always been one of the more "out there" custom Android ROMs. Throughout the years of development, two core concepts seem to be constant: "More is better" and "Apple knows best". As such, Funtouch OS is bursting at the seams with added features and pre-installed apps. Some, outright bloat, while others genuinely useful.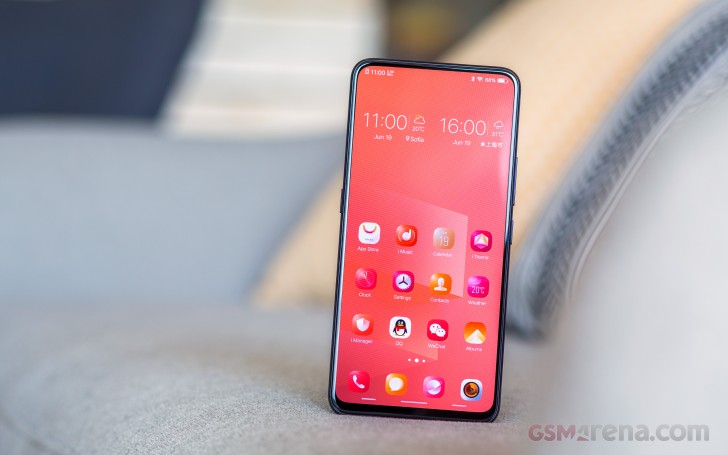 As for the iOS "inspiration" part of the mix, Funtouch OS is currently in a weird place. With things like a Command Centre, instead of a quick toggles bar and app settings, scattered within the main settings menu, it is definitely as close to iOS as you can get from an out-of-the-box Android UX, no modding involved. On the flip side, Apple's style might be pretty much copied over, but Cupertino's insistence on simplicity and minimalism definitely haven't been carried over.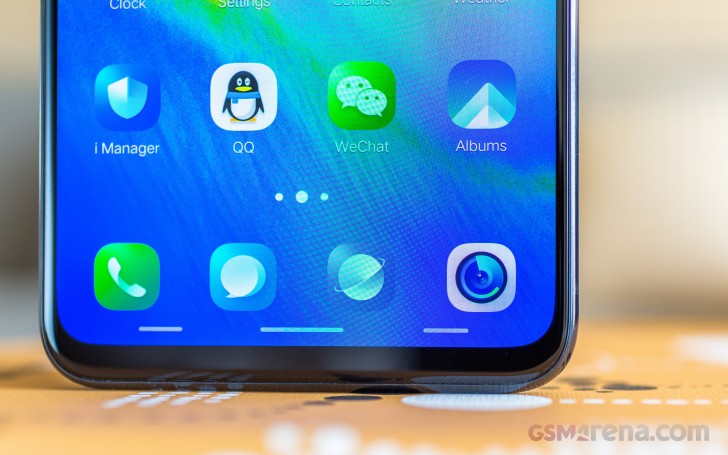 But let's not get ahead of ourselves here. One thing at a time. Starting off with the lock screen. vivo offers quite a bit of customization, including a "Lockscreen Poster" option. It cycles through a set of pre-defined images, so every time you wake up the device, you get to see something different. Images from the internal storage can be used and there is also a cloud-based repository, with various topics you can subscribe to and fetch images automatically. Outside of China, however, contacting these servers is a hit and miss, which is often the case with a few other vivo features.
There is also an Always on display option, which pairs nicely with the Super AMOLED panel. It is quite convenient as well since it lends itself to some customization and can be put on an auto timer. If you opt to use the fancy under-display fingerprint reader, you will be spending quite a bit of time on the lock screen, so you might as well set it up to have something entertaining to look at.
We do mean it, the reader is horribly unreliable and inconsistent. Even registering a new print takes an annoyingly long time and feels sketchy. Trying to hold the phone naturally and mimicking various potential scan angles for your thumb during setup seemingly helps consistency later on (at least to some extent).
On the plus side, there are three different animations to choose from and enjoy while the reader attempts to scan your finger. These have a distinct Sci-Fi vibe, almost making up for the failed lengthy fingerprint read attempts. At least the first couple of times, that is. And before you say we're not using the reader correctly, we did re-register the prints multiple times and followed vivo's guidelines closely. Yet, even in a dark room, with a steady thumb and a solid press, consistency was spotty, at best.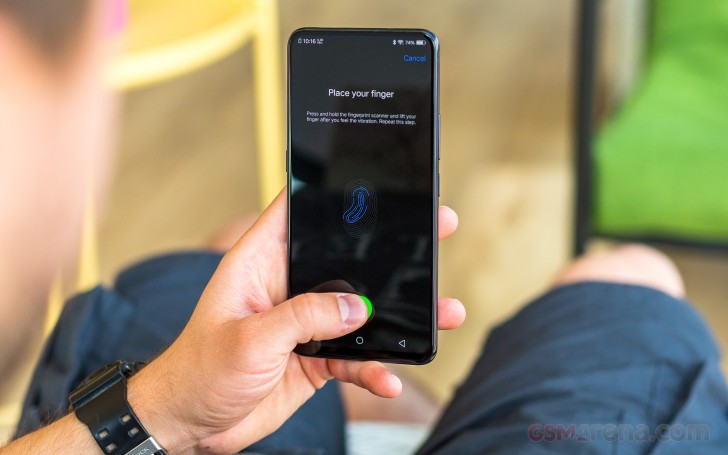 Mind you, we even received a total of 3 OTA updates during the review, which explicitly claimed to improve the reader performance with no noticeable improvement in the end.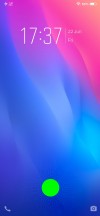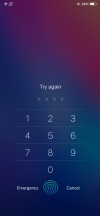 Fingerprint read attempts • Passkey fallback
On the flip side, at least vivo offers quite a few gestures in its "Smart motion" settings. Use these correctly in combination with a good Always on display setup and proper lockscreen notification permissions and you could actually get by without having to unlock the vivo NEX S on many occasions.
Air unlock is a particularly neat trick, if you tend to leave your phone on a desk or table, a lot. We also appreciate the addition of both double-tap to wake and lock.
For even more convenience, there is "Smart click," which boils down to the ability to map a custom feature or action to a long press of the volume down button. This works surprisingly well and is one of those little features that we really do wish could be more common in the smartphone realm.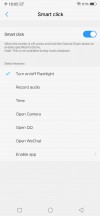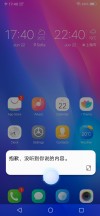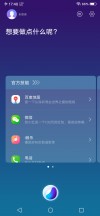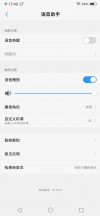 Smark click • Jovi personal assistant
Before you get overly excited about custom key mapping possibilities, it should be noted that the Jovi hardware key can not be reassigned out-of-the-box. This is just one of the similarities we found between vivo's new AI assistant and Samsung's own Bixby. The UI, as well as the main functionality look kind of reminiscent. Currently, Jovi only works in Chinese and is very regionalized in its feature set.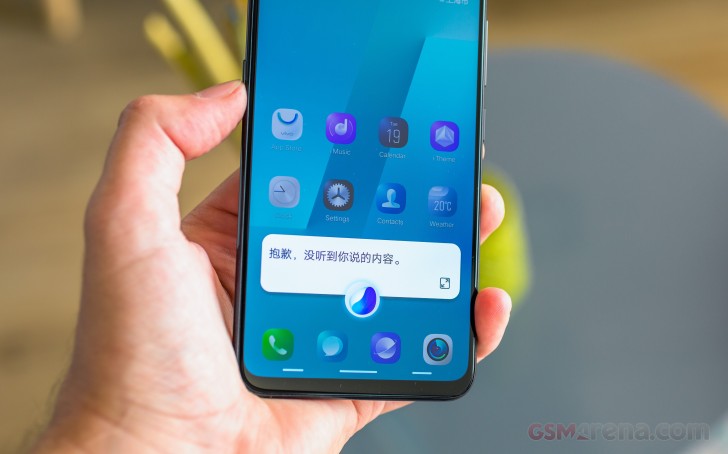 As far as we managed to gather, just like Bixby, it can understand simple commands to set alarms, event and reminders, also toggle and switch certain phone settings. It also seems to have a few visual components. One for recognizing objects and people, through the main or selfie cameras, while the other is for analyzing the on-screen content and doing searches based on it or providing suggestions.
Understandably, the entire thing is in Chinese, including the settings menu, which does mean there is a language barrier for us. Jovi also has its own separate pane, on the far left side on the homescreen.
It is card based, again not dissimilar to Bixby and from what we managed to make out, it provided a nice mix of online data, mixed with information, sourced from the device itself and certain user apps. Unfortunately, we can't judge as to how well it all fits together and works on a daily basis. If this is relevant to your interests and geographical location, though, we will mention that vivo confirmed it will be expanding Jovi's functionality with third-party support pretty soon.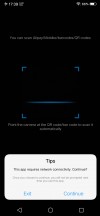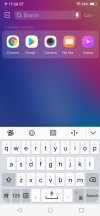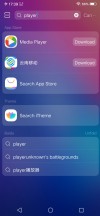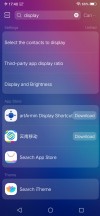 Jovi QR scanner • System-wide search
The Jovi pane and the Jovi hardware button can be disabled entirely. Some of the AI's functionality does appear to creep-up within the system-wide unified search interface as well. However, it is much more comprehensible and probably universally useful. International users just need to ignore the embedded QR core scanner, which is meant to simplify the mobile payments, currently popular in China.
Now, just because something is meant for an Eastern market definitely doesn't make it intrinsically bad. Confusing to a western audience - definitely, but not necessarily bad. That's why we can't really take offense with Jovi in any way. We just chose to ignore it.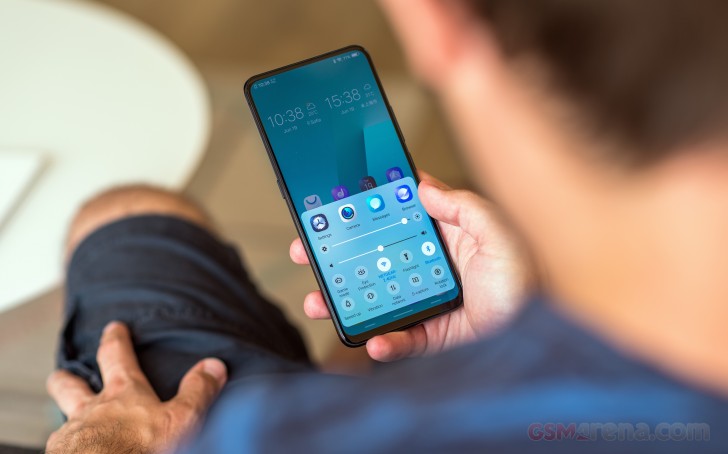 Vivo didn't miss to take a page out of the iOS design book as well. Current Funtouch users will already be familiar with the Control Centre, but it does come as a shock to most newcomers. This is where all the quick toggles live, instead of the notification shade. There is also a recent app row of icons.
Looking through the otherwise standard, app-drawer free home UI, we did, however, stumble upon quite a few apps.
Funtouch OS has an excessively large default app package. Since there are no Google Play Services or apps in the Chinese ROM, vivo had to develop quite a few things by itself. For the most part, the standard apps, the necessities looks clean and behave well. The Phone and contacts app, File manager, Reader, as well as tools like Notes and Calculator are awesome.
That being said, bloat is abundant. We can kind of understand throwing in the Weibo and Baidu maps apps. Perhaps AliPay as well. But beyond that, there is actually an entire folder chock-full of random apps. It is labeled as "Application Recommendations", but you never actually get the option not to install these, like many ROMs do, upon initial setup. Even more stuff is hidden away under the scenes, as various services. Thankfully, most can be uninstalled.
The default multimedia apps are somewhat of a mixed bad for us. The Album app looks and behaves great. All the options are well translated. Editing tools are abundant. You can even call on some of Jovi's image recognition features from here. The AI also takes the liberty to automatically tag and organize your photos into albums. It's not as good as Google Photos, but still pretty impressive.
The same straightforward approach has been applied to the video player as well. It is simple yet full-featured, including options from stretching and cropping on the extra-tall display, subtitles and a floating window player.
The browser is where things start to get a little confusing. Some pages work well, while others break down for no apparent reason. The app itself seems to be really feature-rich, even throwing in plug-ins and automatic ad blocking. After investigating some of the web errors we experienced during testing, though, it seems that the browser funnels most of the traffic through some Chinese servers. That slows down performance quite a bit and also raises quite a few privacy concerns for us. Plus, some features tend to go down, from time to time or are not really reachable from Europe.
The Music Player is just as odd and chaotic as the browser, but also not entirely translated. Still, most basic offline features are pretty self-explanatory and there are some added features here to be enjoyed, like DeepField sound effects and an advanced equalizer.
There is, however, an extensive online portion to the player, that sometimes works and is quite interesting, in that it seems to offer access to cloud-streaming for free.
Just to reiterate, all the data is coming from Chinese servers, so latency and even server availability are an issue. The same goes for the otherwise rich Theme Store. When it does manage to connect, you can fetch some pretty good-looking skins. The level of customization seems to run deep as well. Though we didn't manage to switch the UI to a darker mode for some extra battery endurance gains on the OLED display. It's not an option in settings and themes don't seem to have the ability to change the settings menu. Bummer!
Just for the sake of thoroughness, without getting into any detail, we will also mention that vivo has its own Gaming Centre app, which acts like a Game store/community hub.
Also, there is a pretty extensive Child mode. It comes with a simplified UI, with a pre-determined set of allowed apps and even the ability to set time and data limits.
All these extra options sure sound great, but navigating them and properly setting everything up is a time-consuming and very confusing affair.
Settings upon settings everywhere you look. There is extensive navigation management, including on-screen controls, in various configurations and trendy new gestures, with customizable UI elements.
An extensive battery management platform that constantly monitors activity and lets you limit apps in both foreground and background.
It as all well past the point of confusing. To bring some order to the mix, vivo did include a centralized management centre. I Manager, however, is, in itself, a whopping mess of system-level tools, as well as separate "utility tools".
While we do appreciate granular permission and notification management, as well as the occasional security suggestion and analysis report, vivo took security too far. We found the elevated app installation and sideloading policies particularly annoying. Trying to side-load an app typically results in a lengthy security check process, including, but not limited to, fetching data on the APK from a cloud service.
If vivo finds something it doesn't like, or you are simply trying to sideload via an ADB connection from a new computer, it prompts for a security exception, which can only be confirmed after logging into a vivo account. Registering one, however, seems to require a Chinese phone number.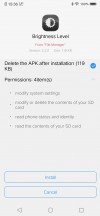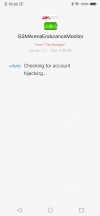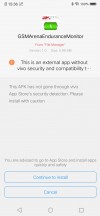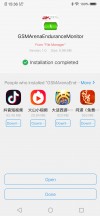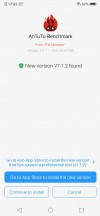 Installation manager and restrictions
And if you do manage to install an app from outside vivo's app store in some way, the OS is really stingy about permissions, often time requiring you to authorize an app every time you launch it. Funtouch also does this odd thing, where it monitors what subsequent apps each app is trying to launch. While we do see the potential benefit of such a system, it's not exactly convenient that apps get denied the launch permission, by default.
This, for instance, prevents things like the auto sync feature of Google Drive from kicking in. And yes, on a much more positive note, there is an automated Google Play Services installer within the vivo app store. It simply installs the framework, including the sync and account services and the Play Store. From there, you can proceed as usual. However, it should be noted, that just like the browser, some of the Play Store and Play Services traffic does get diverted to Chinese servers.