Camera and image quality
The main camera perhaps isn't among the major selling points for the NEX S. The phone comes with a dual camera setup. The primary one is 12MP, f/1.8. It is likely based on the IMX363 Exmor RS sensor, given some of the other official vivo specs, including a 1.40µm pixels size and Dual Pixel PDAF.
Working alongside that - a 5MP, f/2.4 snapper, used for depth information. The entire setup is topped-off with a 4-axis OIS stabilization and a dual-LED, dual-tone flash. Yes, it doesn't sound like much by 2018 flagship standards, that is.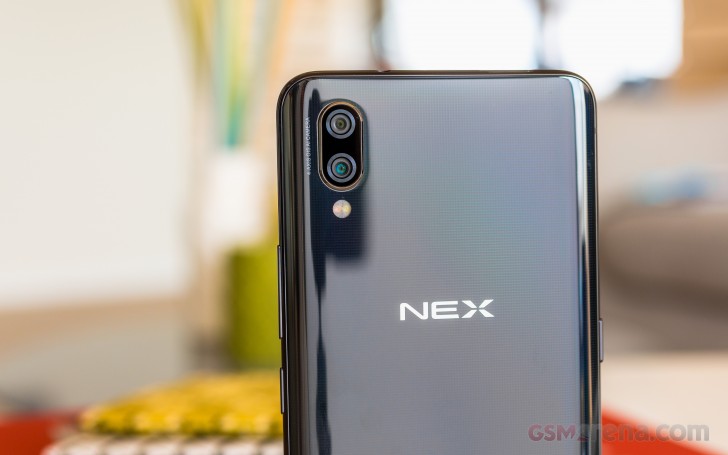 That's clearly not the case with the motorized selfie cam. But still, its allure is not directly correlated to the camera module. But, before we get to some selfie action, let's take a step back and examine the vivo camera UI.
In tune with the rest of the Funtouch OS, the camera interface is a bit overcrowded. On the left side, a settings wheel hides away most of the important stuff. Vivo still refuses to include proper photo resolution controls. Instead, you get an aspect ratio selector, and you have to know that the sensor has a native one of 4:3 to get the maximum resolution. Technically, you could get higher-res photos using the 24MP toggle.
It uses interpolation, so you can't really expect any additional detail. On a more positive note, all the camera settings are now within the camera app - no more toggles separated out into the main setting menu, iOS style.
Also on the left - an HDR toggle and the portrait mode. The latter comes with a manual focus selector, just in case the autofocus doesn't cope well enough. There is also a professional mode for stills, a full-featured one, no less. It has ISO, shutter speed, white balance and manual focus.
Photo quality on the vivo NEX S can best be described as okay, which is to say, we expected more of a flagship device.
It is simply not on par with other competing flagships. Even some current mid-rangers, to be honest. Resolved detail is rather low, and there is a general softness all throughout the frame. This appears to be at least partially tied to noise and noise suppression.
For some reason, the vivo NEX S has plenty of both. Even in good lighting conditions, large chunks of the frame end up noisy and we can really see the suppression algorithm at play, brushing things over and killing finer detail in the process.
Everything gets particularly blurry and fuzzy in low light. Often shots came out of focus, even though the Dual Pixel PDAF system appeared to be working correctly and quite snappy.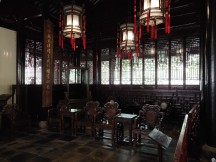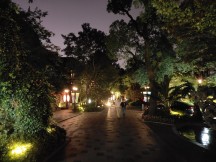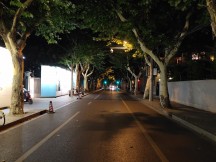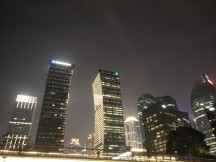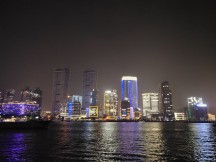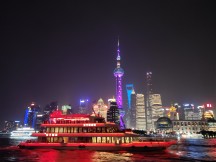 vivo NEX S low-light camera samples
But even without the challenge of low-light photography, the vivo NEX S offers a surprisingly limited dynamic range in its shots. Most cloud and shadows tend to get clipped regularly.
The HDR effect does help, to some extent, but its effect is rather subtle. Typically, that would be a bonus, but in this case, these photos need all the help they can get. The Auto HDR setting is also spotty and sometimes fails to trigger, when needed.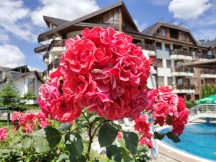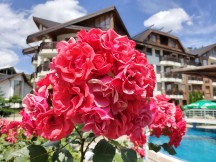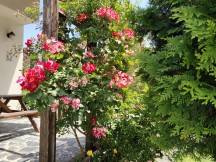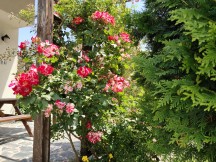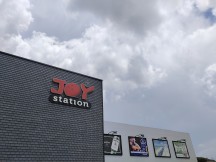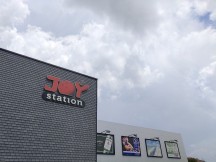 vivo NEX S camera samples HDR: Off • On • Off • On • Off • On
The HDR filter is, in fact, AI-backed. So it's likely Jovi's fault for missing certain optimization opportunities. The future might bring improvements, however, namely vivo's "Super HDR" feature. It has been around for a few months now, but, interestingly enough, it's still absent from the vivo NEX S. Perhaps a software update can fix that at some point.
The secondary 5MP camera on the NEX S seems to have one primary purpose in life - capturing depth information for better portrait performance. We wouldn't go as far as to say it's not doing its job, but the end results are not really all that impressive.
In fact, we recall devices like the Google Pixel 2 doing a better job with a single camera helped by software magic. We'll just leave it at that.
Since we had a lot of fun at the vivo NEX unveiling event in Shanghai, here are some more picturesque photos from the trip for you to enjoy.
And here are some close-ups.
Panorama shots on the vivo NEX S looks quite decent, with practically no signs of stitching. A little bit more detail couldn't hurt, though.
Last, but not least, we shot our standard test posters with the vivo NEX S, so you can pixel-peep tou your heart's content and see how it stacks up against the competition.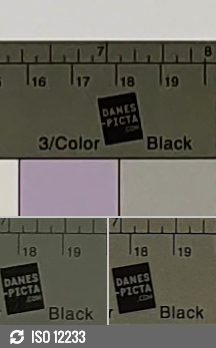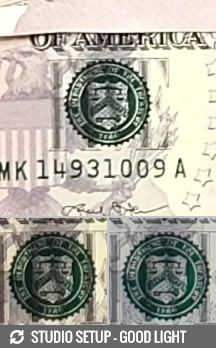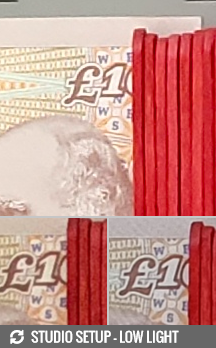 vivo NEX S (12MP) vs. Apple iPhone X (12MP) vs. Samsung Galaxy S9+ (12MP) in our Photo compare tool
Selfie camera
The motorized, 8MP selfie camera is undoubtedly one of the star attractions on the vivo NEX S. Before we get to quality, a few words about the mechanics of the cool "party trick" are definitely in order. The up and down motion is incredibly smooth and very satisfying. It can even be accompanied by an optional sound effect, which definitely tickles our inner-nerd. Disable the sound, and you are left with a practically inaudible servo motion.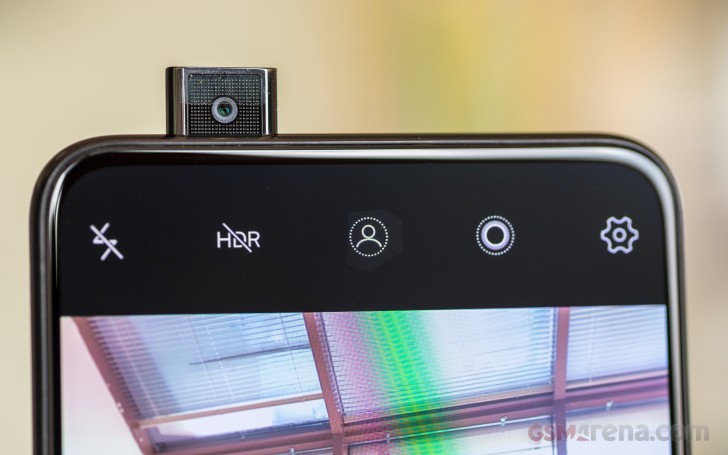 Naturally, our first concern was durability. Now, we can't say for sure how the pop-up camera will fair in time, but out of the box, the assembly feels very tight. No wobble whatsoever. It is also spring-loaded, so bumping into things won't immediately snap off a gear or lever. Vivo employees seemed very confident of its build qualities, while purposefully hitting the poor camera with a palm at the unveiling event.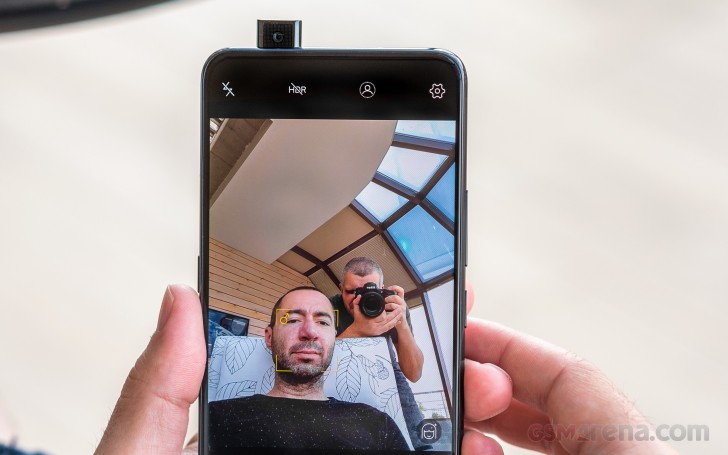 One thing we did already observe is the module's tendency to accumulate dirt. You might want to wipe it down frequently.
While we applaud vivo for the cool mechanics and their innovator's courage, the actual performance of the 8MP, f/2.0, fixed-focus snapper is rather disappointing. By flagship standards, that is. It is also plagued by a general softness, limited dynamic range and is really prone to over-exposing shots.
Noise and suppression are also noticeable, although, interestingly enough, not as much as on the main camera. This makes us that extra bit more hopeful that whatever vivo messed up with the main camera, it is potentially fixable in software.
Naturally, there is portrait mode on the selfie side as well. It is entirely done through software and looks about as convincing as that on the main camera. Still perfect for social media purposes, though.
As far as additional effects go, there is a dedicated beauty mode, with manual effect intensity controls, as well as an AI mode. The results are subtle enough to be usable. Vivo also threw in AR stickers. These are quite reminiscent of Samsung's collection and track and look equally well. Despite the confusing lack of a video recording button in this mode, you can use these in clips as well and show off their animations by holding the main shutter key down.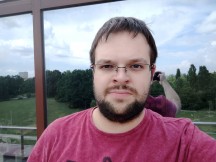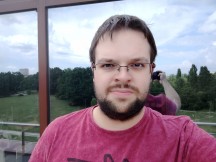 Beauty mode: Lowest setting • Highest setting
Video
The vivo NEX S can capture videos at up to 4K@30fps. Straight off the bat, there is the potential issue of an absent 4K@60fps mode, which the chipset is definitely capable of and other competitors do offer. Even 1080p is capped at 30 frames. No fancy HEVC format either.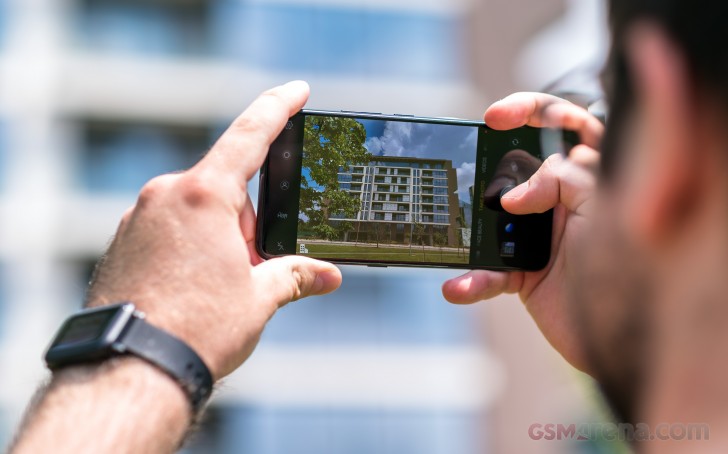 Videos get captured in a standard AVC, plus AAC combo, within an mp4 container. The 4K video feed stays steady at around 42 Mb/s, while the 1080p one, sits around 18 Mb/s. Both have 48kHz stereo audio. So, nothing particularly bad so far.
Looking at the sample videos, the NEX S actually does a pretty good job, capturing video.
There is some noise to note, here and there and the tendency to overexpose is clearly visible. Still, both 4K and 1080p videos fit within what we would consider current flagship-grade quality.
The NEX S does feature 4-axis OIS on its main camera and you can clearly see its benefits while shooting hand-held. Since the stabilization is optical, it works regardless of resolution. However, it might be worth noting that FullHD clips seem to have occasional issues with the OIS and, weirdly, come out with more sudden jitters.
The NEX S can also film slow motion clips. Nothing quite as fancy as Sony's 960fps, but still interesting, in their own right. Again, you get zero control over frame rate, but the rough math shows that the phone is recording in 720p HD resolution at a rate of 240 frames. That, then, gets encoded into a 720p@30fps clip, for convenience. The cool part is that you don't have a duration cap. The Snapdragon 845 feels comfortable enough doing all the recording and transcoding in real-time, so you could keep filming until you run out of space. Which, on the 256GB model, will definitely take some time.
You can also download these unedited samples: 2160p@30fps (13s, 68MB), 1080p@30fps (10s, 22MB), taken straight form the vivo NEX S.
Finally, we filmed our standard test posters in both 4K and 1080p. Just like with stills, the video frame grabs ended up really noisy, when the light went down. The FullHD sample looks a bit better, but a lot of that is due to the lower resolution, which hides the noise and the suppression artifacts better. The vivo NEX S simply has some issues with low-light photography.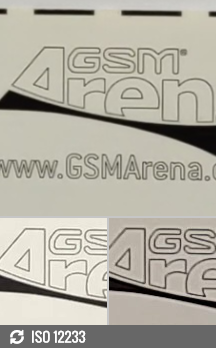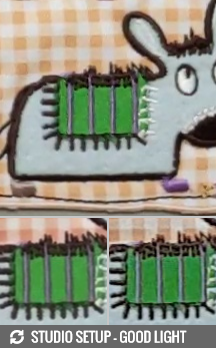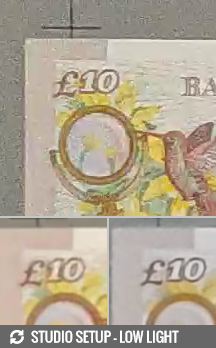 2160p: vivo NEX S vs. the Apple iPhone X and the Samsung Galaxy S9+ in our Video compare tool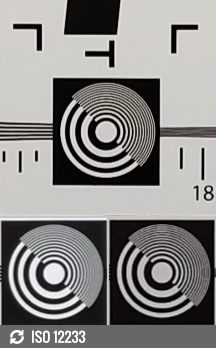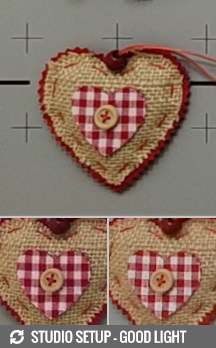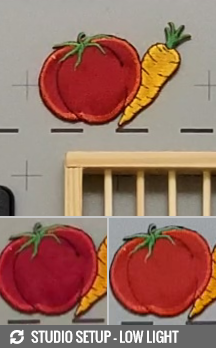 1080p: HTC U12+ vs. the OnePlus 6 and the Samsung Galaxy S9+ in our Video compare tool