In honor of the 10 year anniversary of the Indian Premier League, vivo has released a special edition of the V5 Plus.
The phone is all black with a gold 10 year IPL stamp and gold-accented vivo logo on the back.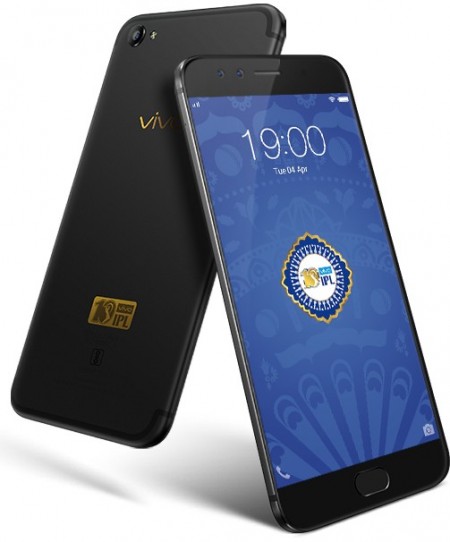 The IPL vivo V5 Plus goes on sale on April 10 in brick and mortar stores as well as on Flipkart. Pricing will be announced on the day.
The branding and different color aside, the IPL limited V5 Plus is identical to its regular sibling. You're looking at a 5.5" 1080p screen, Snapdragon 625 with 4 gigs of RAM, 16MP camera on the back and a 20MP/8MP combo on the front.
?
fm radio available vivo v5 plus
?
Well, are you the representative of your country's population now?
?
I agree with some but not all. Every one of my Samsung phones that I have owned have had issues with batteries after my first year of use. I like to keep my phone for atleast 2 years or longer. After my note 4 battery stopped charging I decided to bu...