Software
The vivo U20 runs on the company's Funtouch OS 9.2. Unfortunately, it's still based on Android 9 but at least it was running the latest December 2019 security patch at the time of writing.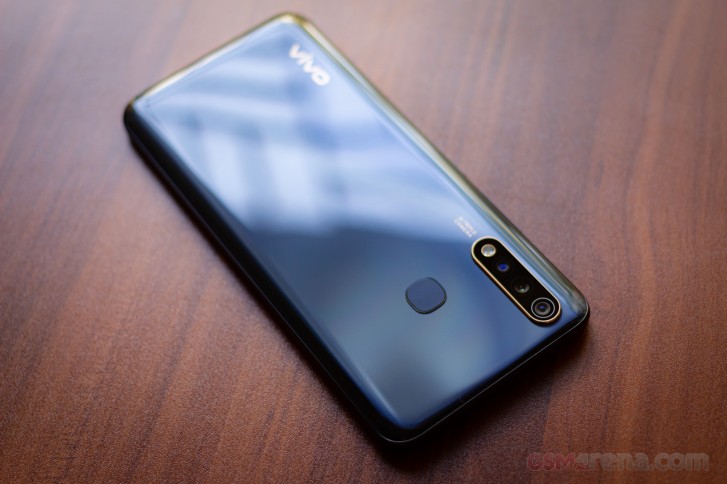 Funtouch OS remains a bit of an acquired taste. Out of all the major OEMs out there today, vivo has shown the least inclination to move away from its 'copy everything Apple does' days. Many of the UI design paradigms are lifted from iOS, most egregiously perhaps the is the Control Center rip-off, which is pulled up from the bottom of the screen rather than the top as on every other Android phone. The Settings app is still a wild maze and it's hard to find anything in there for an average Android user.
That's not to say you can't get used to any of it. After a few days of use, you eventually learn to find your way around the various eccentricities and then it's easy enough to use or even like. The Funtouch OS has a fair bit of features built-in, nothing we haven't seen on other phones but still useful nonetheless.
The good thing here is that there isn't a ton of bloatware installed. All the third party apps that come installed can be removed easily. There's a fair number of vivo apps as well but you can just chuck them inside a folder and never have to look at them again.
The default launcher isn't very good. It has the same iOS-style app drawer where basically all icons are on the homescreen and there is no option to enable a separate app drawer. You also can't swipe down to open notifications and instead it opens search (like on iOS). Fortunately, it's easy enough to change launchers to something else and also get an icon pack.
One good thing here is that vivo still hasn't succumbed to the temptation of putting ads on its phones. With Xiaomi doing it for a while now and even Realme announcing that it's going to start showing ads on its phones, it's worth commending those who are still holding out against it, at least for now.
Overall software experience is a mixed bag. We wish vivo does a major overhaul of the UI in the next major release of Funtouch OS and brings it more in line with traditional Android design guidelines rather than iOS 7 design guidelines. Having said that, there's still plenty of useful features here and with some time and customization it's easy to get used to it.
Performance
The vivo U20 runs on the Qualcomm Snapdragon 675 chipset. Our review unit came with 6GB of memory and 64GB of storage, which is the highest end option available in India but there are higher configuration options available in other regions.
Performance on the U20 was very good. The phone always feel snappy and smooth to use and at times it was easy to forget that this was after all just a budget Android smartphone. The software is well-optimized for the hardware and all the pre-installed apps and services work well on this device. Even third party apps work quite well. The only issue is Chrome but that's more of a Chrome issue than an issue with the phone.
Chrome on Android just doesn't scroll smoothly no matter how much hardware power you throw at it and it's especially bad on lower-end devices. We'd recommend installing Firefox or Opera instead, both of which come with additional features and perform better.
In terms of gaming, the phone again does quite well and we were able to play all the games with good performance and quality settings. For the display resolution, there's enough GPU power here for a good enough gameplay experience.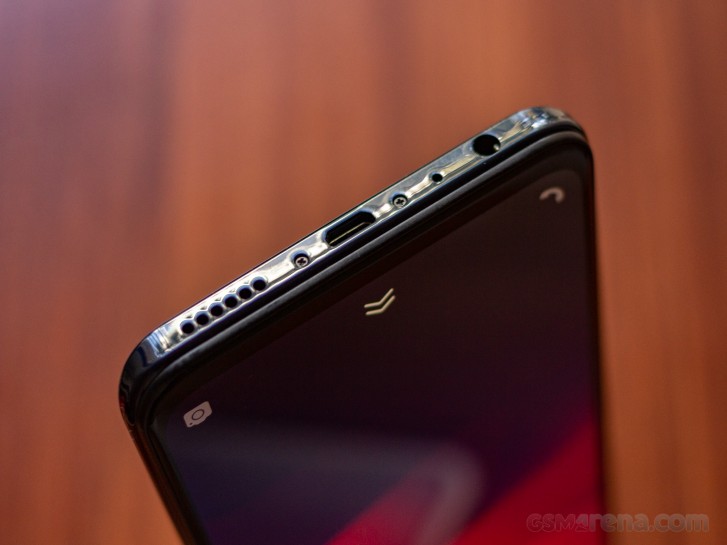 In terms of multimedia performance, the U20 does well, mostly thanks to the good display. Watching Netflix was a great experience, especially since the phone supports HD playback on Netflix thanks to the Widevine L1 support. The U20 also has a headphone jack and a single loudspeaker at the bottom. The speaker quality is unimpressive but it does get loud enough.
GeekBench 4.1 (multi-core)
Higher is better
Xiaomi Pocophone F1
9003
Xiaomi Redmi Note 7 Pro
6620
Vivo Z1 Pro
6001
Realme 3 Pro
5881
vivo U20
5857
Realme 5
5707
Xiaomi Mi A3
5686
Realme 5s
5596
Xiaomi Redmi Note 8
5590
Xiaomi Redmi 8A
3030
GeekBench 4.1 (single-core)
Higher is better
Xiaomi Pocophone F1
2438
Xiaomi Redmi Note 7 Pro
2404
vivo U20
2367
Vivo Z1 Pro
1917
Realme 5
1537
Realme 5s
1533
Xiaomi Mi A3
1531
Xiaomi Redmi Note 8
1512
Realme 3 Pro
1471
Xiaomi Redmi 8A
853
AnTuTu 8
Higher is better
vivo U20
215820
Realme 5s
168635
Xiaomi Redmi Note 8
161572
GFX 3.1 Manhattan (onscreen)
Higher is better
Xiaomi Pocophone F1
53
Xiaomi Mi A3
27
Realme 5
26
Realme 5s
24
Vivo Z1 Pro
24
Realme 3 Pro
20
vivo U20
15
Xiaomi Redmi Note 7 Pro
15
Xiaomi Redmi 8A
13
Xiaomi Redmi Note 8
11
GFX 3.1 Car scene (onscreen)
Higher is better
Xiaomi Pocophone F1
31
Realme 5
13
Vivo Z1 Pro
13
Xiaomi Mi A3
13
Realme 5s
12
Realme 3 Pro
11
Xiaomi Redmi Note 7 Pro
7.9
vivo U20
7.7
Xiaomi Redmi 8A
7
Xiaomi Redmi Note 8
5.9