Camera
The vivo U20 has a triple camera layout on the back, consisting of a 16MP f1.78 main camera, 8MP f2.2 ultra-wide and 2MP f2.4.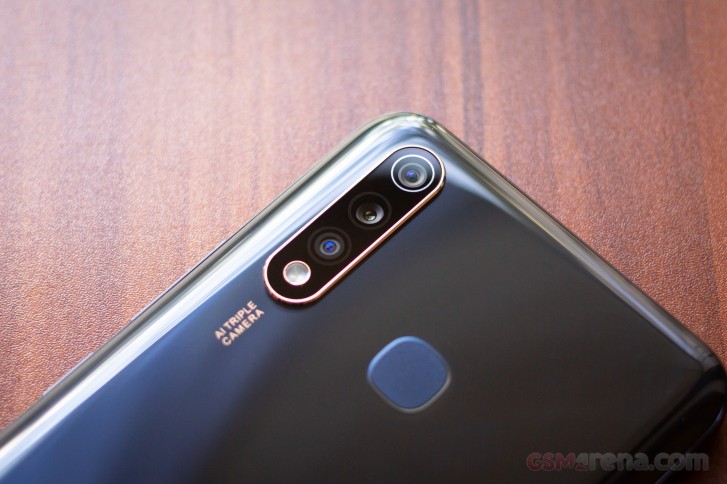 The image quality from the main camera is decent but not great. The images have good detail, exposure, and low noise levels. Even the dynamic range is quite reasonable for a phone in this price range.
Unfortunately, the colors always tend to come out a bit bland and lifeless and there is a slight shift towards the purple end of the spectrum. However, that is generally easy to fix in post so it's not a major issue.
The ultra-wide-angle camera also captures some decent looking images with colors and exposure matching the main camera really well. Unfortunately, there is also heavy pincushion distortion in the images, and while some distortion is expected in an ultra-wide, the software seemingly makes no effort to reduce this. So even though you have a much wider perspective, the images tend to look extremely warped around the edges and unflattering to any subject unfortunate enough to be in the frame.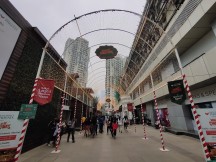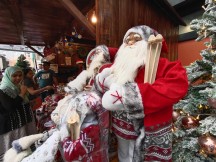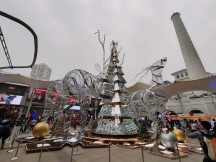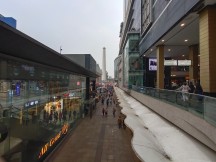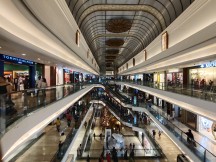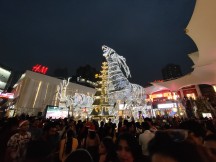 Ultra-wide-angle camera samples
Lastly, there's the 2MP macro lens. Macro lenses on phones have possibly been the worst trend in cameras on phones in 2019, and we hope we don't see any more of it in 2020. The one on the U20 is equally useless. If you want a fuzzy, low-resolution 2MP image of something, just take a picture of it with the regular camera and crop it. The quality would be similar, if not better.
The video quality on the U20 is decent. You have the option of recording in 4K at 30fps or 1080p at 30 or 60fps. The 1080p mode is the only one that gets electronic stabilization.
The 4K video is sharp and detailed, but the lack of any stabilization makes it quite unusable unless it is manually stabilized.
The 1080p 30fps video, on the other hand, almost looks like it is on a gimbal in comparison, with super smooth handheld footage. It does crop in a fair bit, and the level of detail isn't as high as the 4K video, but the videos are far more usable and watchable. The 60fps videos aren't good at all as they look like they are captured at a quarter of the resolution and then upscaled to 1080p. The added smoothness isn't worth the quality loss.