Verdict
The vivo U20 is a very practical all-around smartphone with competitive pricing. It may not have any standout features as such, but it does reasonably well at everything, and we were pleased with the overall user experience.
The U20 has a decent design and good build quality. Granted, it pretty much looks like every other phone in this price segment but that might not be a big deal for most people. It still looks premium and more expensive than it is.
The phone also has a good quality large, high-resolution display. We thought it offered a good content watching experience, especially with its Widevine L1 support for Netflix HD. The only issue was the lack of oleophobic coating on the glass, which we think is a major oversight or a terrible cost-saving measure.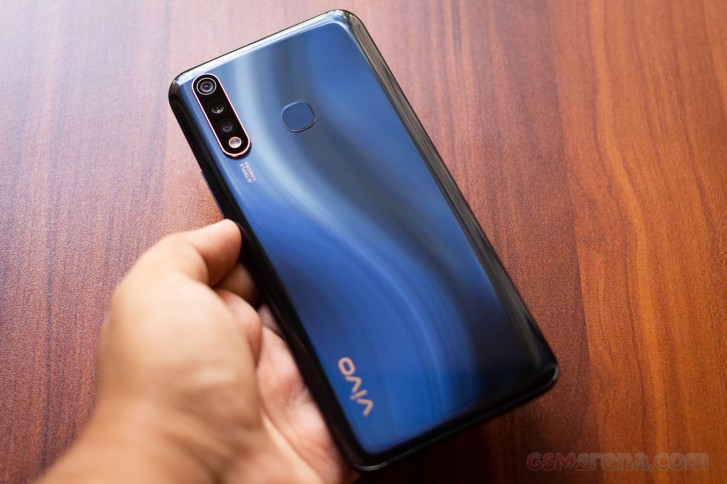 The software experience remains a bit clunky on vivo phones. So much of the UI design is rooted in iOS that it creates a very discordant mishmash of ideas that rarely work together. Again, it's not difficult to get used to, but we think vivo should, at this point, do a complete overhaul of its UI like its other Chinese contemporaries and adopt more standardized Android UI guidelines.
The performance on the phone is very good though. Rarely did we feel we were using a budget device. The performance is easily our most favorite aspect of this phone and better than what we expect at this price range.
The cameras on this phone are okay. The primary shooter is quite decent, especially for the price, and the ultra-wide has its uses, despite the distortion. However, we couldn't care less about the macro lens, and we don't think anybody else cares about them either. It's a pointless fad that needs to go away.
One aspect of the device we couldn't test is the battery life. The phone packs a massive 5000mAh battery, which should last a really long time. The supplied fast charger should also make light work of charging this phone.
Overall, we think the vivo U20 is a really good value smartphone for its price range as it offers a lot of good features, performance and battery life and is one of the better options in its price range.
Pros
Design and build quality
Display performance
UI performance
Large battery with fast charging
Ultra-wide lens
Cons
No oleophobic coating on display glass
Display doesn't get bright enough
microUSB connector
Mediocre loudspeaker
Confusing UI design
Pointless macro camera
Distortion in ultra-wide lens