64MP camera, now with OIS
The vivo V21 5G has a similar camera setup to its V20 predecessor. The main cam is a 64MP Quad-Bayer, 1/1.72", 0.8µm unit that sits behind an f/1.8 lens - slightly brighter in this generation. OIS is another new addition to this cam. Next up is an 8MP ultrawide - an 1/4.0", 1.12µm unit behind an f/2.2 lens. Unfortunately, the ultrawide lacks autofocus, which used to be a thing on the vivo V20. Finally, on the back - a 2MP, f/2.4 dedicated macro camera.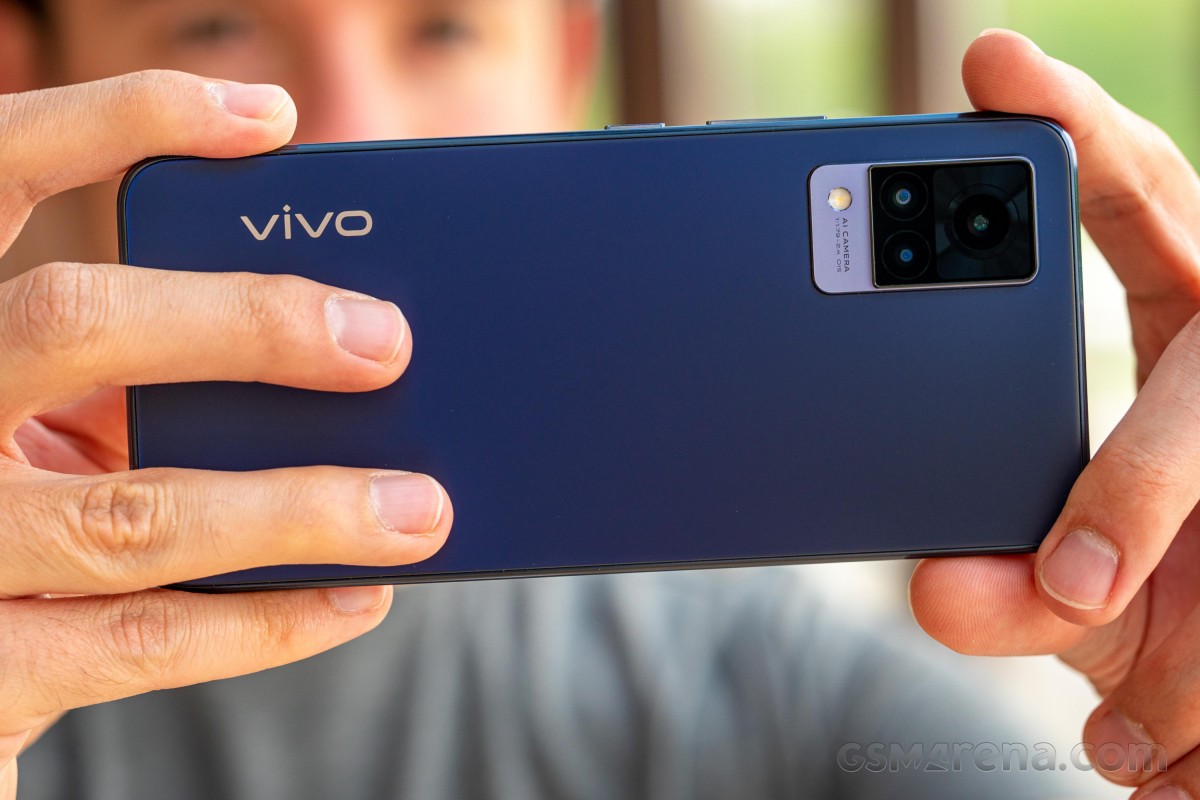 The selfie setup is a standout feature for the vivo V21 5G. At its heart - a 44MP, f/2.0 camera, complete with autofocus, as well as OIS - something the V20 lacks. In an effort to add even more to the selfie experience, vivo also included two LEDs on the front of the V21 5G for lighting selfies and selfie video. More on that in a bit.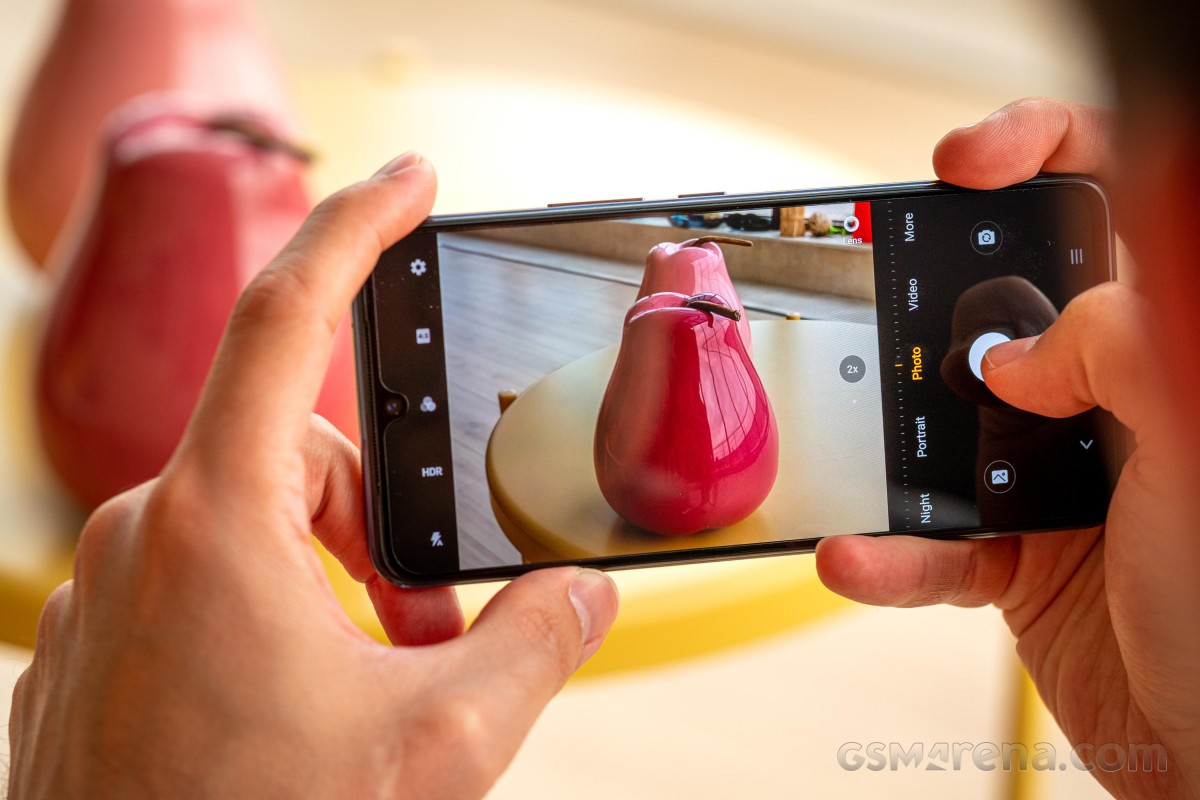 Before we get to samples, a few words about the camera app on the vivo V21 5G. Unfortunately, it seems to be based on the older UI, as seen on the vivo V21, as opposed to the newer ones from the vivo X60 family. This means that one of our pet peeves, fixed in the X60 line, is back on the V21. Namely, the odd way of switching cameras, which involved clicking on a separate Lens icon in the camera UI to get to the ultrawide or macro. Getting back to the main camera from there is perhaps even more annoying since it requires hitting a tiny "x".
You do still get a regular "x" style zoom selector, though. It applies to the main camera and switches between 1x and a 2x digital zoom. You can zoom in further with a pinch, all the way up to 10x. High resolution mode, or shooting in the full 64MP of the main camera, as well as a document scanner and Pro mode, among others, are also available in a mode selector menu.
Speaking of Pro mode, it has a decent set of adjustments. Exposure compensation goes from -3 to +3, ISO is on a 100 to 3200 range, and the shutter speed can go from 1/2000 to 32 seconds.
There is a separate Portrait mode available for both the main and selfie cameras. It offers an aperture slider to simulate bokeh, alongside a "Style" menu with color filters and one of the most feature-rich and extensive Beauty modes we have seen.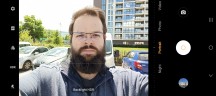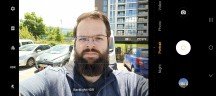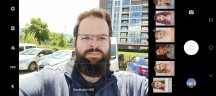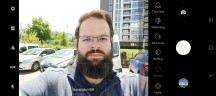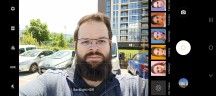 Portrait mode and beauty filters
The Face Beauty sub-menu has enough sliders to make a modern RPG character-creator blush. Then there is an extensive selection of makeup options and last, but not least, a collection of "poses". These create an overlay in the camera UI for you or your friends to follow to arrange for a photo. You can even go online and download more poses from an online repository. These are even categorized for your convenience. Vivo seems to really be trying its best to cater to the younger social network crowd. Quite successfully, we might add.
Quickly rounding off the camera app tour, we have a fairly basic Video capture mode, complete with the same unintuitive Lens switcher to get to the ultrawide, as well as a zoom toggle for the main camera. There is also an Ultra stable toggle that enables some extra EIS on top of the OIS that is already there on the main camera.
There are a few interesting camera options in the settings menu. For instance, you can trigger the shutter with a palm or your voice. There are a few available watermarks, as well as the option to create a custom one, and you can enable a histogram readout, as well as RAW photo output from the Pro features menu.
Video capture goes up to 4K@30fps on the main camera, with 60fps available at up to 1080p. The ultrawide can only do 30Hz and only goes up to FullHD. Nothing out of the ordinary.
Finally, in another bid to make the best use of the impressive selfie hardware at hand, vivo also included a special Dual view mode. Like the name suggests, it can take the video feed from two camera and record It simultaneously. There is picture-in-picture arrangement available, as well as a side by side one. You can freely choose which camera goes into which section. You can also choose to record with the selfie camera, plus the main or the ultrawide main camera, or with both rear cameras, without the selfie. You can even apply beauty filters on the fly. Top stuff.
Our only complaint with the feature is that you can't switch between different cameras or camera arrangements on the fly, you have to stop the recording.
Daylight samples
Let's kick things off with the main 64MP camera. Since it is a Quad-Bayer unit, the stills it produces by default are actually 16MP. These look pretty great overall. There is plenty of resolved detail and little noise. The colors are nice and vibrant, without being oversaturated. Close enough to real-life, without being dull.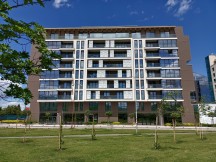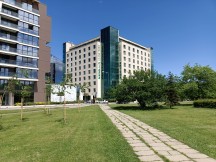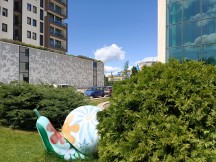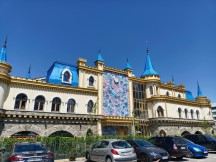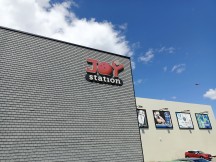 vivo V21 5G main 16MP camera samples
There are some noteworthy deficiencies, however. Dynamic range isn't the best and the V21 5G tends to overexpose and clip highlights often. The Auto HDR mode, on by default, helps a bit in this respect. The sharpening algorithm is also a bit heavy-handed on occasion. Some straight lines and finer patterns can end up looking overexaggerated.
Here are the same shots taken with HDR forced off. There is no good reason to do so, since colors aren't as vibrant, and there is more noticeable noise in the frame.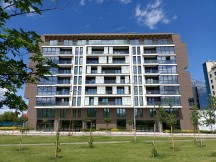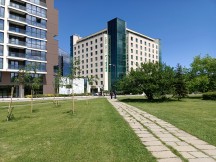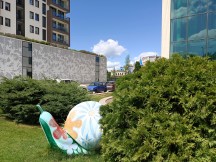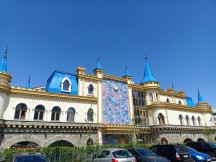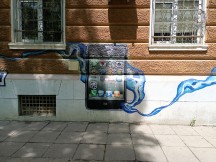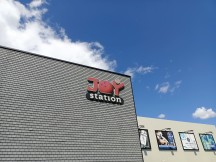 vivo V21 5G main 16MP camera samples: HDR off
Stills shot in the full 64MP mode generally suffer from similar deficiencies - a bit more noise and duller colors. These photos tend to look a bit softer than the regular ones as well, which could be a somewhat desired effect if you don't appreciate the heavy-handed sharpening. You do also stand to gain a bit more detail in certain shots.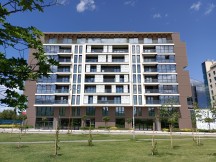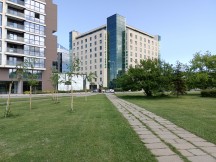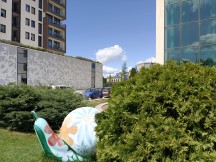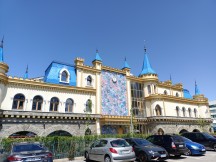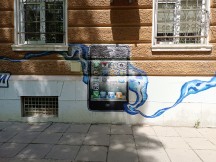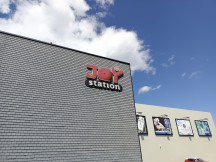 vivo V21 5G main 64MP camera samples
There is no dedicated telephoto on the vivo V21 5G. Even so, the camera does offer a 2x zoom toggle. These shots are cropped and upscaled from the main camera. Even so, quality holds up well. Most of the characteristics of the 1x shots are present, with just a bit more softness - perfectly understandable. It is worth noting that these shots are taken with Auto HDR on.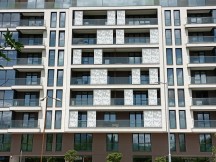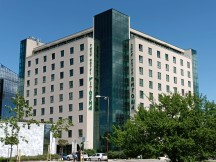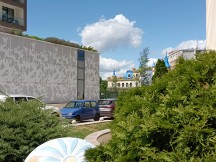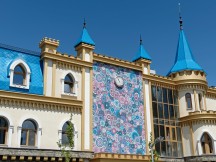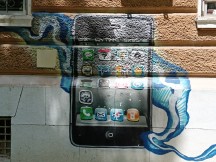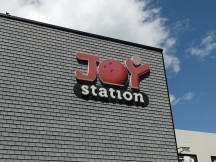 vivo V21 5G main 16MP 2x zoom camera samples
You can go beyond 2x with a pinch gesture, all the way up to 10x. We took samples a 5x and 10x. The former actually look quote usable. The 10x ones are a bit too soft, though. Again, both of these sets are taken with Auto HDR.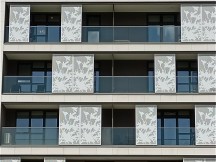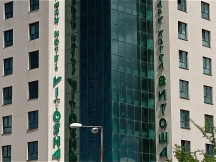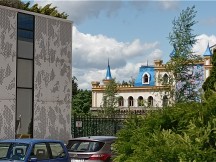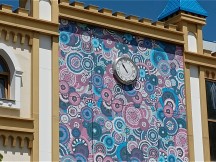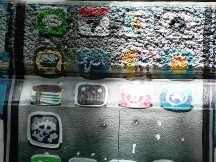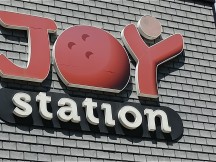 vivo V21 5G main 16MP 5x zoom camera samples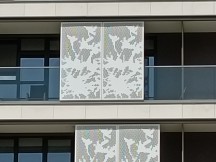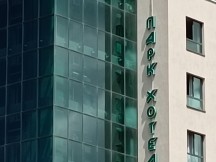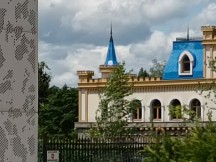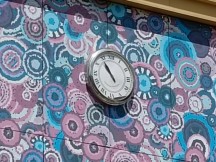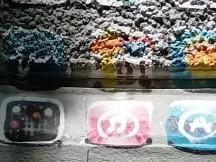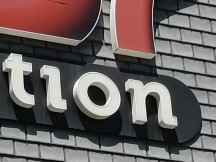 vivo V21 5G main 16MP 10x zoom camera samples
The 8MP ultrawide camera captures decent stills, but doesn't really deserve much praise beyond that. Detail is good and so are colors, even if they come out looking more washed out than on the main camera. The photos are not very sharp, but to be fair, we've seen a lot worse. Plus, sharpness doesn't get any worse around the edges, and barrel distortion is corrected well.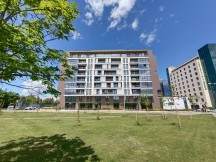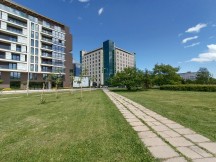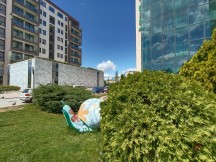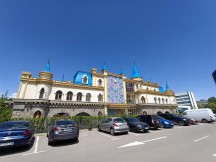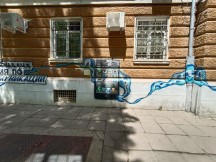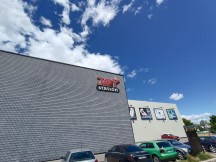 vivo V21 5G ultrawide 8MP camera samples
Auto HDR has a much more obvious effect on the ultrawide. Unfortunately, looking at the same shots with HDR off, it brings a bit of a mix of positives and negatives to the table. Some of the improvements include better highlight handling. With HDR off, we can really see the ultrawide clip highlight and overexpose on the regular. Also, the colors are a bit better.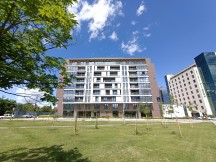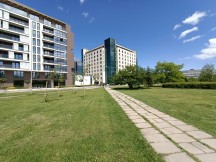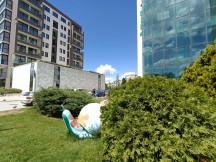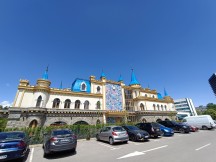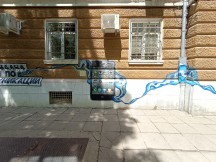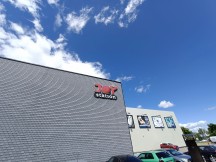 vivo V21 5G ultrawide 8MP camera samples: HDR off
However, there is something to be said about ultrawide shots looking a bit sharper with HDR off. Granted, most of this is due to aggressive sharpening in processing, but the end results still arguably look a bit more pleasing in this regard. Also, with HDR set to Auto, ultrawide shots tend to have more grain in uniform surfaces, especially the sky. Also, some banding is also often visible in blue skies.
Here is a set of shots at every zoom level as well, from the ultrawide, through 1x, 2x, 5x and then 10x. Auto HDR on.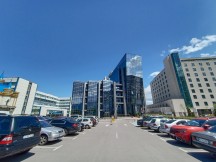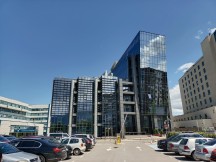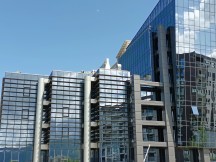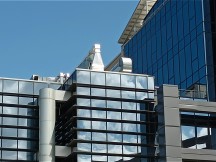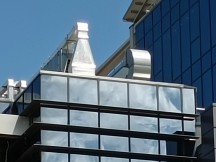 vivo V21 5G: ultrawide • 1x • 2x • 5x • 10x
The V21 5G captures solid portraits with its main camera. Subject separation is nearly perfect and the bokeh looks very natural and pleasing.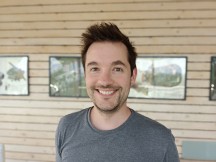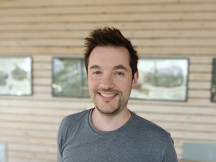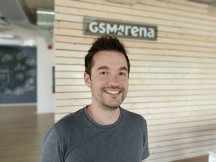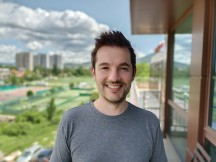 vivo V21 5G main 16MP portrait samples
In fact, on top of all of the filters and beauty adjustments we already discussed, you can also choose the type of bokeh for portrait shots. The differences are subtle, which is typically what you want. The algorithm typically tries to detect and select certain "reflection" points in the background and places a star or a similar shape on these, depending on the type of bokeh you choose.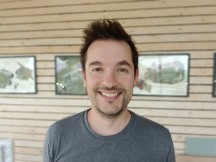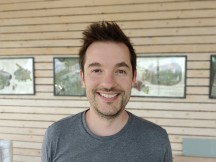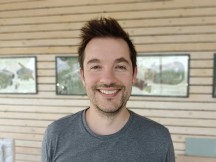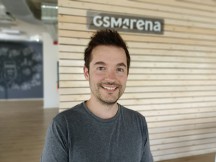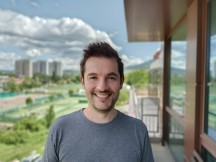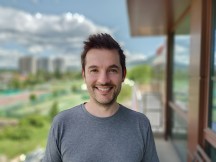 vivo V21 5G main 16MP portrait samples
Portrait mode works ok with non-human subjects, though it does require patience to properly detect whatever you are shooting.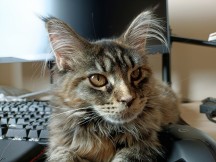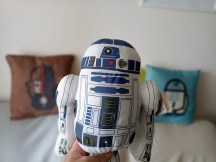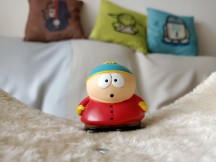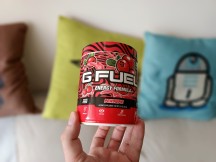 vivo V21 5G main 16MP portrait samples: non-human subjects
You can't realistically have too high expectations for the 2MP macro camera. It is low-res and has fixed focus. Both of which turned out to be a hassle to work around. If you are persistent enough, though, you can get "usable" shots.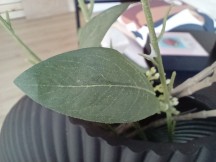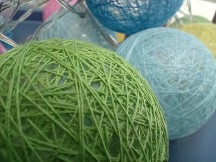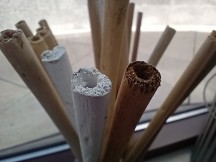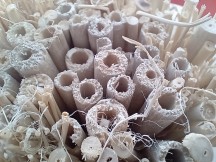 vivo V21 5G macro 2MP camera samples
We are using that term a bit loosely, though. While these will likely never look good enough for social networks, you can still read a small text with the macro cam.
The selfie camera on the V21 5G is advertised as 44MP, but actually produces 40MP, or so, stills. These look great. Plenty of detail, great sharpness and natural colors.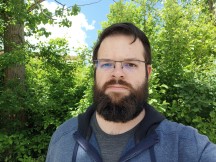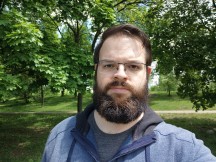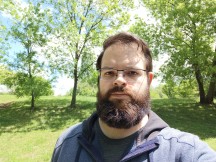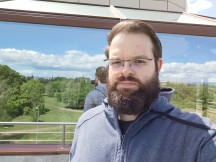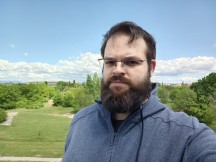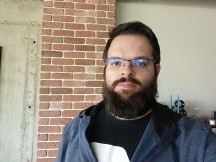 vivo V21 5G selfie 40MP camera samples
Things to look out for include the fairly limited dynamic range. Just like the main camera, the selfie tends to overexpose on occasion. Also, while having autofocus is amazing, the one on the selfie is not the fastest or most accurate, so you do need to be alert and make sure that the phone is actually focusing on you and not something else. By default, it is based on eye-detection and works quite well, but can miss on occasion.
Selfie portraits are eye-catching through a combination of the excellent bokeh effect, vibrant colors that tend to be a bit boosted, compared to normal photo mode and the higher resolution with a lot of detail.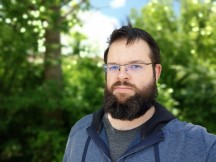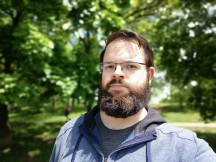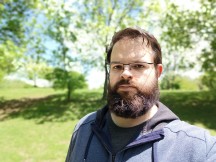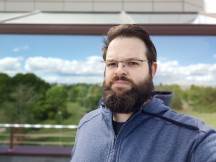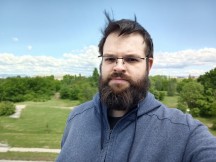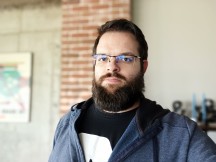 vivo V21 5G selfie 40MP portrait samples
However, subject separation is far from perfect. Definitely not nearly as good as on the main camera. Without any additional depth info, the algorithm simply gets tripped-up on occasion by a busy background and a lot of hair or glasses. It still holds up well, though.
We also made sure to snap our standard posters with the vivo V21 5G at both its default 16MP mode, as well as 64MP. You can pixel-peed away and compare with other devices from our extensive database.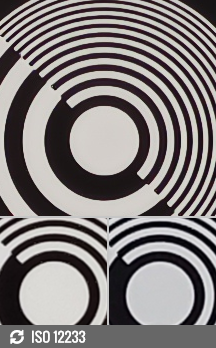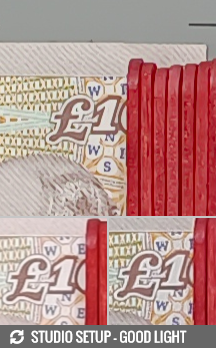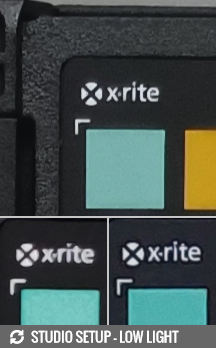 vivo V21 5G against the Xiaomi Mi 11 Lite and the Samsung Galaxy A72 in our Photo compare tool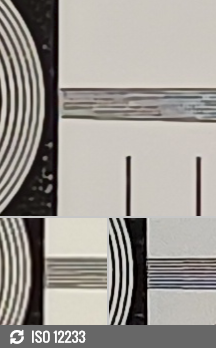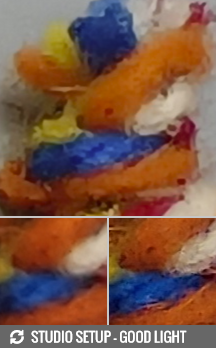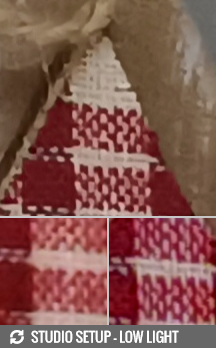 64MP: vivo V21 5G against the Xiaomi Mi 11 Lite and the Samsung Galaxy A72 in our Photo compare tool
Low-light photo quality
The main 64MP camera captures very competent low-light shots. There is a lot of detail and noise is kept at bay well. By default, in auto mode the camera app still detects low-light conditions and triggers some form of Night mode.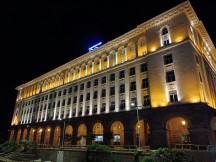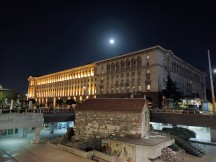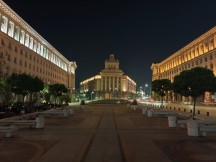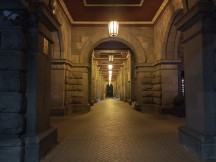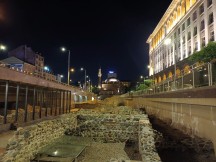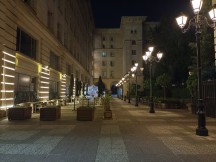 vivo V21 5G main 16MP camera low-light samples
It is different from the full-featured and dedicated Night mode, though. The latter takes a lot longer to capture, with long exposure and multi-shot automatically-determined waiting of around 3 seconds on average. Speedy for a mid-ranger.
There is a noticeable benefit to waiting the extra seconds, though. Night mode photos look sharper overall, especially in darker areas of the frame, which tend to be a bit softer without Night mode. It brightens those up nicely and sharpens them, as well. At the opposite end of the spectrum, highlights look better too. Light sources, in particular, are handled a lot better, with far less bloom.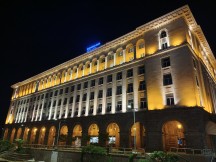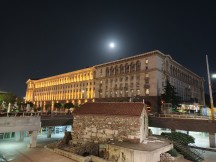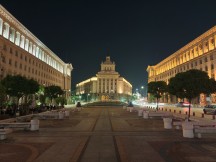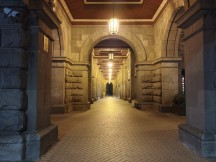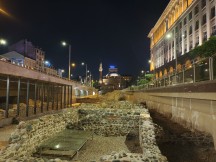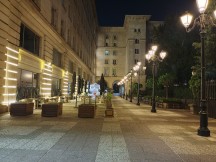 vivo V21 5G main 16MP camera low-light samples: Night mode
Shooting in 64MP mode in low-light actually provides a surprisingly good boost in resolved details. Naturally, the extra resolution doesn't really do much to help with darker areas or light sources, but having more detail to work with definitely helps the camera's algorithms pick up and sharpen more finer details.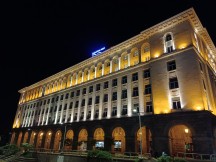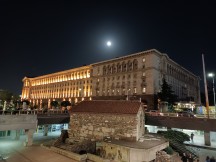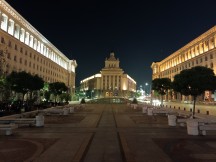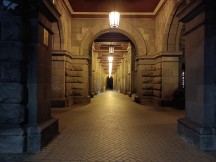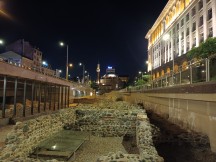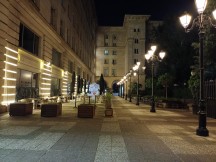 vivo V21 5G main 64MP camera low-light samples
Zooming is, of course, possible in the main mode of the camera app. The 2x zoom shots remain usable. They are a bit softer than their daytime counterparts, but other than that, they tend to share the good qualities of their 1x counterparts.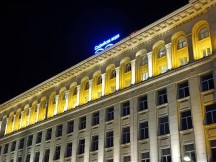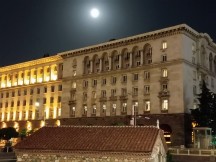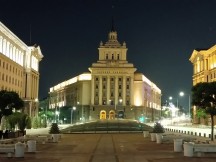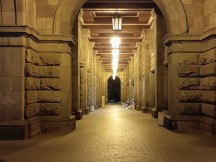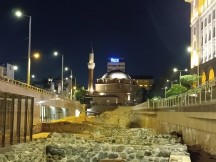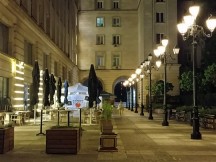 vivo V21 5G main 16MP 2x zoom, low-light camera samples
Anything past 2x zoom, however, is more of a gamble than anything else. If you are patient enough, you can get a shot with decent details and sharpness. That, however, is the exception and most stills will be throwaway.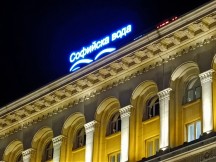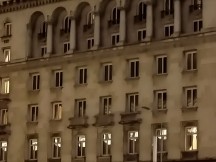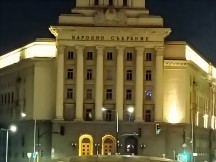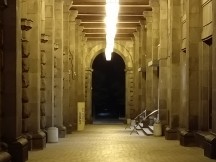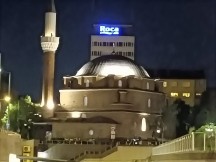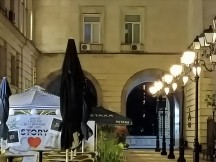 vivo V21 5G main 16MP 5x zoom, low-light camera samples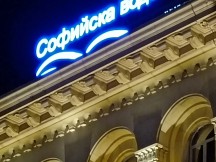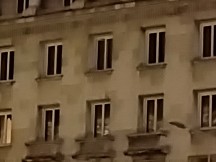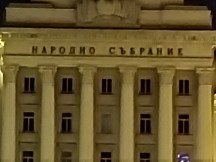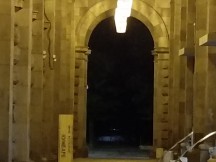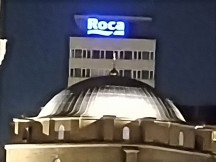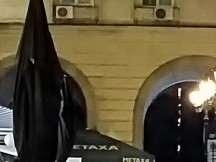 vivo V21 5G main 16MP 10x zoom, low-light camera samples
Night mode on the vivo V21 only works at 1x zoom. You can't even manually pinch to zoom in. Night mode is, however, available for the 8MP ultrawide camera. A good thing as well, since without it the ultrawide produces very soft shots, with plenty of smears, courtesy of the noise-suppression algorithms and plenty of blown-out light sources.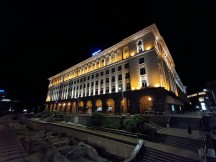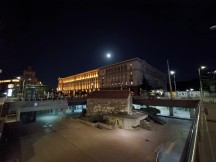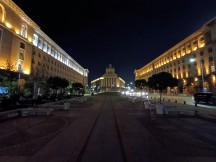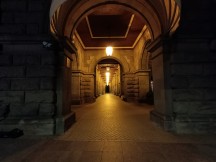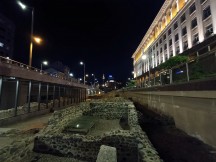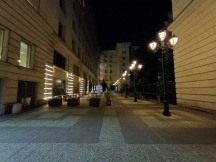 vivo V21 5G ultrawide 8MP low-light camera samples
Night mode has to understandably work a lot harder on the ultrawide. It takes a lot longer to capture an ultrawide Night mode shot. These shots don't look nearly as good as those from the main camera, but Night mode still improves overall quality in a major way. Particularly saving crushed details in darker areas and containing light bloom.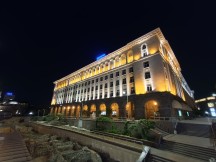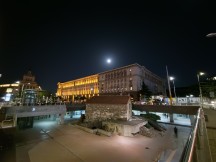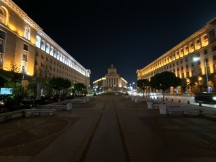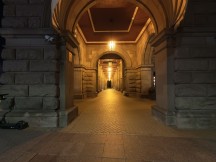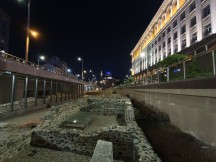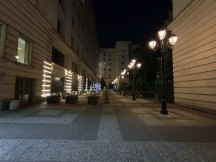 vivo V21 5G ultrawide 8MP low-light camera samples: Night mode
If you plan on using the ultrawide in low-light, definitely stick to Night mode.
Low-light selfies from the 44MP camera aren't as good as their daylight counterparts. Don't get us wrong - detail is still great, thanks to the higher resolution, however autofocus tends to struggle in low-light and often misses the subject, leading to outright out-of-focus selfies. We guess that's one side of having autofocus.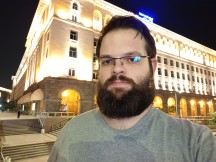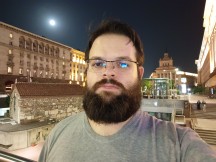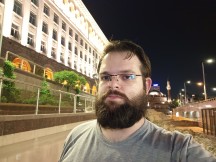 vivo V21 5G selfie 40MP low-light selfie samples
The selfie cam also handles light sources quite poorly. But, it's better than not having light, we guess. Speaking of which, what about those two dedicated selfie LEDs, meant to light up your face? Shouldn't they make a huge difference to really low-light shots?
Well, short answer - YES, but we think they aren't exactly as game-changing as they seem on paper. The vivo V21 actually has three distinct settings for lighting on the selfie camera. Well, four if you count off. The others are Spotlight, Aura and Auto. Spotlight turns on the two dedicated LEDs. Aura, on the other hand, is more of a "screen flash" effect, where the display lights up. A much more common approach. Auto decides whether to put the light on based on available light, but it does have the ability to enable both Spotlight and Aura at the same time, which you can't do manually.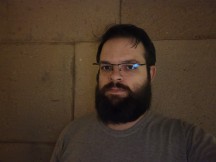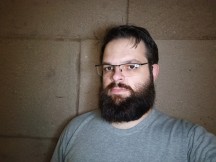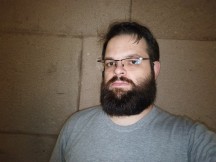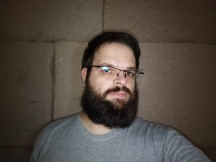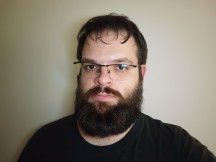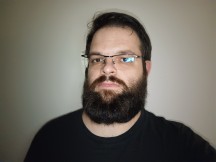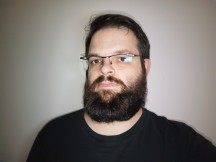 vivo V21 5G selfie 40MP low-light selfie samples: No lighting • Spotlight • Aura light • Both • No lighting • Spotlight • Aura light • Both
Looking at some actual samples, though, we honestly can't say that the dedicated LEDs make much of a difference, compared to the Aura "screen flash" system. They do provide extra flexibility, though, so there's that.
Selfie low-light portraits tend to suffer from the same autofocus inconsistencies as regular low-light selfies. The bokeh effect still looks great, just as in the daylight. Subject detection and separation are decent. But again, messier hair and busy backgrounds lead to mistakes. These, however, are less noticeable in low-light.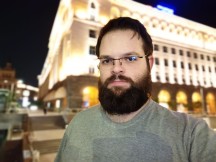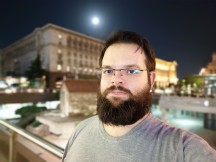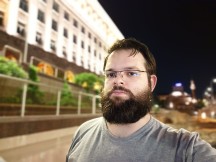 vivo V21 5G selfie 40MP low-light selfie portrait samples
Video
4k videos from the main camera look great all-round. These are captured in h.264 by default, with an 50Mbps, or so AVC video stream and a 48kHz stereo audio AAC stream. There is plenty of resolved detail, contrast is good and so is dynamic range. Colors are vibrant, yet not overexaggerated, just like with stills. Overall, processing is laid-back and mature.
Perhaps one noticeable deficiency, likely related to the relaced processing approach, is the slight noise in finer patterns, like grass. Not a big deal, by any means.
The main camera remains quite competent at 2x zoom. Just like with stills, you just get an every slightly softer image. Still great, though.
The ultrawide camera is limited to 1080p@30fps capture. Detail is quite a bit lower than from the main cam. Other than that, vivo actually did a pretty good job getting the color reproduction as close to the main cam as possible. Contrast is also good. Not too shabby and about what we would expect from the 8MP camera.
The main camera on the V21 5G has OIS, which, in itself, does a good job of smoothing out small jitters and hand-stutters in video. There is additional EIS available for the main camera, as well, called Ultra stable. It only works at up to 1080p. We were honestly not impressed by its work at all, in fact, it seemed to make smaller jitters even worse. We would frankly stay away from it. You can see it working in the sample below.
There is no Ultra Steady or anything similar for the ultrawide camera. In fact, it now lacks OIS as well - a feature its vivo V20 predecessor did have. Even so, there definitely seems to be some form of stabilization by default for ultrawide videos. One that we can't even turn off. We can't complain though, since it smooths out the footage quite well.
What about selfie videos then? The vivo V21 5G definitely has the hardware to suggest a stellar vlogging experience. Indeed, that is exactly the case. Vlogging at 4K on the 44MP selfie camera is a great experience. Videos are sharp, with plenty of detail.
Autofocus can misbehave on occasion and the dynamic range isn't amazing. However, you likely can't find better selfie video in this price range. Vivo clearly had precise goals set for the V21 and managed to follow through. Any budding TikTok star would be more than happy with this selfie cam.
If you drop resolution down to 1080p, you can also get some extra stabilization on the selfie footage (on top of its OIS). It works decently well, definitely better than Ultra stable on the main cam. Video quality at 1080p remains strong overall, as well, so if you need the little bit of extra smoothness and don't mind holding your phone a bit further from your face to compensate for the cropped viewfinder - go for it!
Speaking of vlogging, there is also the interesting Dual view mode, we already went through. Its feature set is actually extensive and versatile, the only real problem, other than the inability to switch views and modes while recording is the fact that videos are capped at 720p. And that's not 720p from every camera, but rather 720p for the vinal video.
That's simply not enough resolution to be useful for modern content creation. We have spliced together a few of the different modes and arrangements for you to check out in a single clip.
Low-light video from the main camera is decent, even in not flagship-grade. Dynamic range is probably the biggest issue. That and the poor handling of light sources. Detail is actually not bad and noise, while present, is well kept at bay.
Check out the playlist of night time videos below:
Zoom video at 2x has most of the same characteristics but quite a bit more noise. Still, what we would call usable. The ultrawide, on the other hand, falls short of that mark for us. Its video is just way too soft. You can check out samples in the playlist
Finally, here is how the vivo V21 5G holds up against competitors within our extensive video compare database.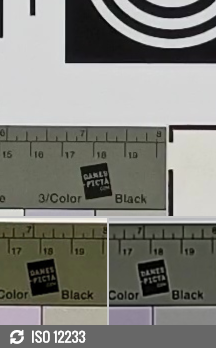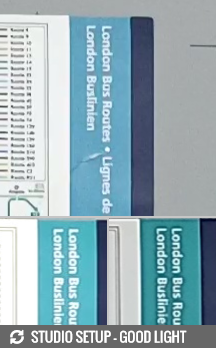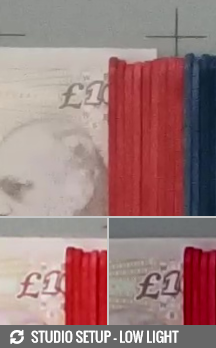 vivo V21 5G against the Xiaomi Mi 11 Lite and the Samsung Galaxy A72 in our Video compare tool