13MP camera delivers good output
The camera on the vivo X5Max uses a 13MP sensor behind an f/2.0 lens. The maximum resolution it can shoot is 4,160 x 3,120 pixels in a 4:3 native aspect ratio. It has a single-LED flash and no extra features like OIS or phase detection autofocus.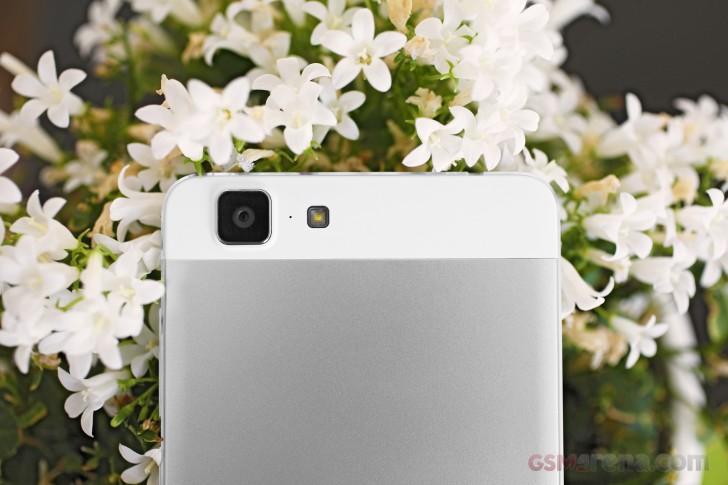 The app uses a combined interface for stills and video, which brings the common issue of different coverage between the two, so you can't properly frame your video until you actually hit record. Other than that it's a clean interface with only the absolute basics displayed at all times.
You get the usual shooting modes like HDR, Panorama and Night. In terms of settings you're pretty limited, and for example you can only set a 4:3 or 16:9 aspect ratio, but not different resolutions for each.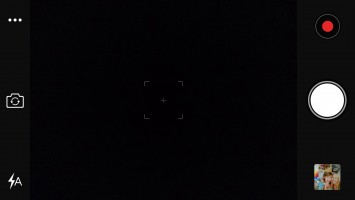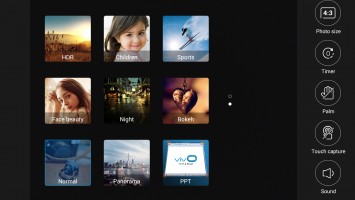 Straightforward combined camera interface
Photo enthusiasts will be pleased to find a Pro mode, evoked with an inward swipe of the shutter release button. This gives you access to a lot of manual controls, including exposure compensation (in 1/3 increments), ISO sensitivity (all the way up to ISO1600), shutter speed (as long as 32s), white balance presets and manual focus.
There's also a number of grid and spiral overlays to assist you with framing, and if that's not enough, you also get a digital level. These are only available in the Pro mode though, which is a shooting mode itself. What that means is you can forget about shooting HDR, for example, with the level or grids on.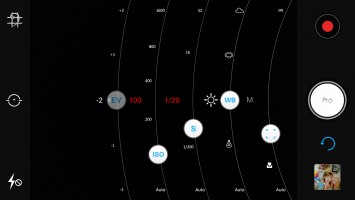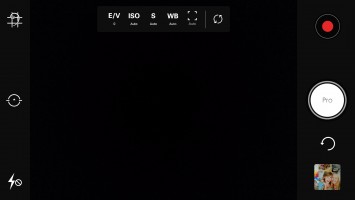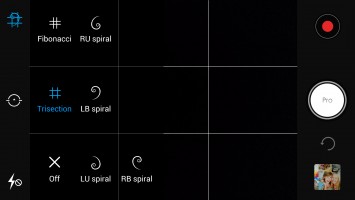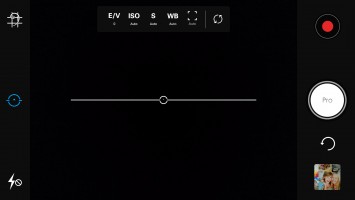 Pro mode provides plenty of manual control
The vivo X5Max creates good images overall, with a lot of detail, but also plenty of noise, readily visible in patches of uniform color. We're especially fond of the mountain slope in the fifth sample, where there's noise, yes, but also some fine texture, where what other cameras produce is closer to a solid blob of dark green.
The photos can use a bit of sharpening in post processing as they tend to be a bit soft out of the camera. The colors are spot-on outdoors, but interestingly the reds in our lab shots were rendered slightly towards orange, though it's nothing to worry about. Auto-exposure is dependable and produces consistent results, but dynamic range is not particularly wide and difficult high-contrast scenes often have their shadows pitch-black.
HDR mode aims to help with that, and does an okay job of lighting up the shadows. The effect is not overly dramatic, and if you don't have the non-HDR image to compare, you may be fooled that it's a regular shot.
The level of detail is mostly the same, but if you don't hold still during the multiple exposures, you may end up with misaligned images every now and then. Another thing to note is the halos that form around areas of high contrast.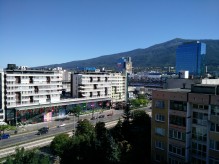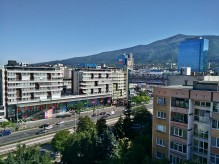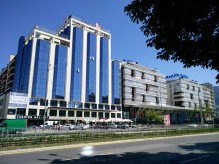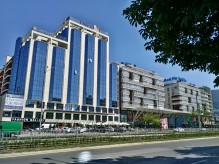 vivo X5Max HDR mode off/on • off/on
The Panorama output of the X5Max is nothing spectacular. When shot in portrait, the images are about 1,800 pixels tall and a 150-degree shot results in a little over 8 megapixels. Stitching is alright, with the obvious exception of moving objects and ones close by. The exposure is even across the frame, but the level of detail is underwhelming.



Panorama samples shot in both orientations
The close-up shooting capabilities of the X5Max are quite good. It fills the frame nicely with the subject from fairly close distance. We found you need to be careful though, as it would often lead you to believe it's focused properly, while subsequent inspection on a computer screen proves that not to be the case.
The front camera on the vivo X5Max is a 5MP unit, which shoots images in 2,560 x 1,920 pixel resolution. Its output is decent, but it's not on par with the primary shooter.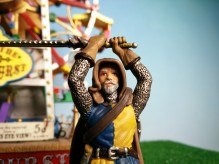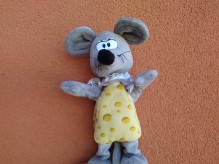 Close-up shot • 5MP front camera sample
Video recording
The vivo X5Max shoots standard-issue video up to 1080p/30fps as well as slow motion and high-speed videos. The slow motion recording is limited to VGA resolution and ends up grossly underexposed and downright unusable.
The 1080p mode creates videos with a bitrate of 16Mbps, and audio is recorded at 96Kbps. Unfortunately, the video quality doesn't hold up well to scrutiny and the level of detail is not what you'd expect from its FullHD title. Dynamic range is limited, and the auto-exposure does tend to readjust unnecessarily on occasion, though the focusing mechanism doesn't hunt frequently.
The fast motion mode is called Fast video and shoots at the full 1080p resolution at four times the speed. The speed aside, its qualities are very much the same as the regular speed mode.
As always, we've provided an untouched sample, shot at 1080p@30fps (00:17min, 33MB) for download from our server.