Gimbal-mounted 48MP main unit, 2x tele, ultrawide with AF
The vivo X60 Pro has a triple camera on its back, a classic set of a regular-wide main unit, an ultrawide and a short tele. While common in principle, the setup of the X60 Pro does have some standout features.
Chief among those is the gimbal - the primary camera is mounted on a moveable platform that can correct for translation shake along the X and Y axes as well as rotation around all three axes. The sensor itself is the Sony IMX598 - a 1/2" imager with 0.8µm pixels and a Quad Bayer color filter array, which Sony has customized for vivo use. The lens has a fast f/1.48 aperture and a focal length equivalent to 25mm.
The ultrawide angle camera uses a 13MP 1/3.1" Samsung S5K3L6 sensor coupled with a 15mm-equivalent lens (post-correction) with an f/2.2 aperture. Most importantly, this camera features phase-detect autofocus, which lets it focus both far and near.
The third module is a 2x tele. Another S5K3L6 sensor is paired with a 50mm-equivalent focal length lens, a solution that fell out of favor on smartphones as makers tried to push for more and more zoom. The aperture on this one is f/2.46. There's no OIS on this one.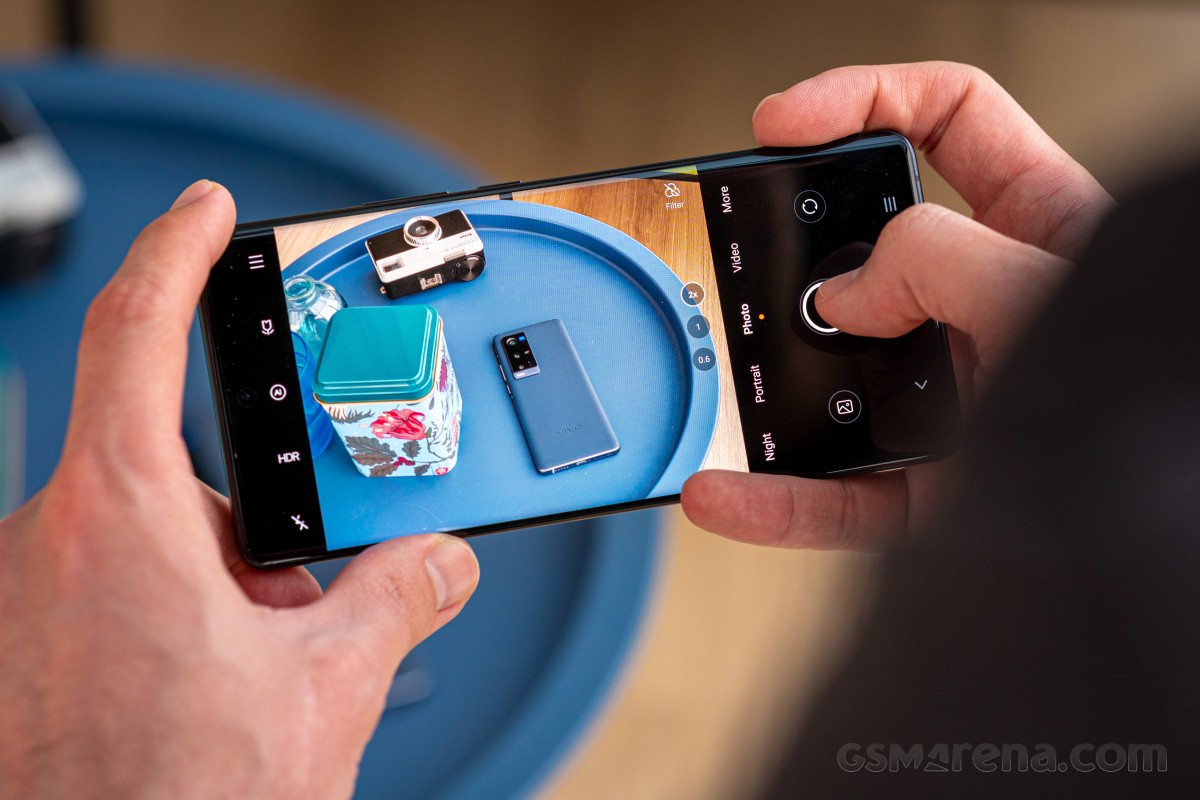 Over on the front, there's a 32MP selfie camera based on the Samsung S5KGD1 Tetrapixel sensor (1/2.8", 0.8µm). This one reports its focal length at 24mm while the aperture is f/2.45 (vivo is very specific with the apertures).
The camera app we see on the X60 Pro is an improved and more straightforward version of the one we had on the V20 - the confusing lens icon for access to the ultrawide is now gone, and switching all three focal lengths is done with the classic 'x'-based selector.
The chief modes are switched with side swipes as on most other phones, and the 'More' tab lets you access less common modes. From there, you can also customize the modes you have available in the viewfinder.
There's a Pro mode that lets you tweak photographic parameters yourself, and it works with all three rear cameras. You get to select ISO (50-3200), shutter speed (1/12000s-32s on the main cam, 1/12000s-0.6s on the other two), white balance (presets and a temperature slider), focus distance (no focus peaking), and exposure compensation (-3/+3EV in 1/3EV increments), with easily accessible auto buttons on all and a global 'restore' button to revert everything to auto. A live histogram and a level are also at your disposal.
Daylight image quality
Daylight images from the X60 Pro's are notably very saturated - it's the thing that hits you in the face even from the thumbnails. We'd argue that a notch down on color would be better, but we also understand how vivo might be going for a more universally appealing, vivid look.
Contrast is high, but that doesn't mean the extremes are neglected and dynamic range is actually reasonably wide as well.
Detail levels are about right for the 12MP resulting resolution, but there's a certain blurriness or ghosting here and there - as if there's misalignment between stacked frames. Noise is kept very low, barely visible as fine grain in the sky if you look hard for it.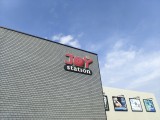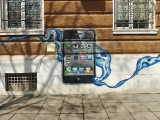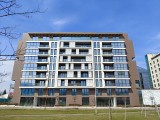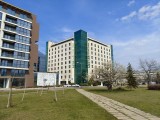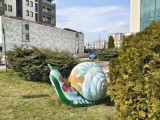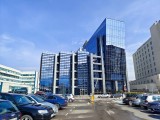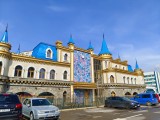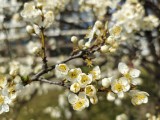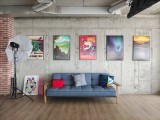 Daylight samples, main cam (1x)
The 48MP photos out of the X60 Pro aren't as high on the color saturation, while noise is visibly more. There's not a meaningful increase in detail to warrant using the nominal resolution mode.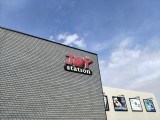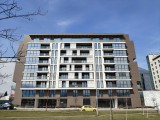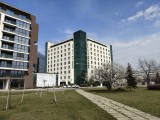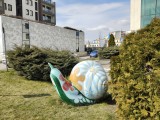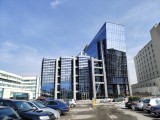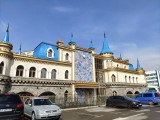 Daylight samples, main cam, 48MP
The 2x telephoto takes photos that are a little more saturated still. Dynamic range is good but not great - you may not get a very gradual fall off at the very extremes, but we wouldn't say the photos look bad for it. Sharpness and detail, meanwhile, are hard to fault, and the minimal noise levels are also a strong point.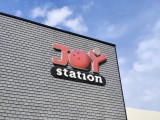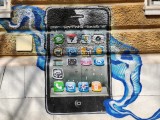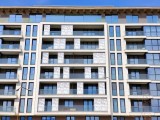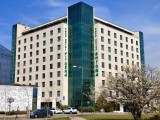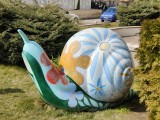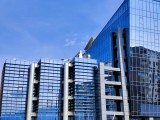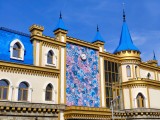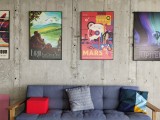 Daylight samples, tele cam (2x)
The ultrawide camera is one of the better units you can get in the midrange. Sharpness is excellent as ultrawides go, while noise is nearly non-existent. There's a fair bit of purple fringing along contrasting edges, especially towards the periphery of the frame, but that's fixable if it bugs you all that much. Dynamic range is very wide, and colors maintain the saturated look with a hint of extra warmth added on top.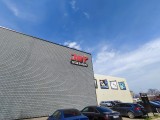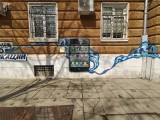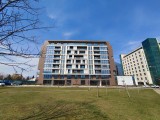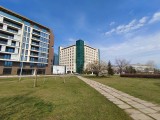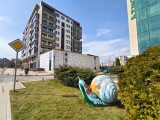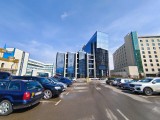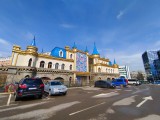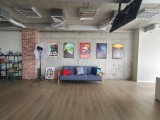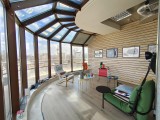 Daylight samples, ultrawide cam (0.6x)
The ultrawide's autofocusing capability with really short minimal focus distance lets you take some impressive close-ups, 'macro' style. It also enables you to draw attention to a nearby subject and 'place' it in a scene, one of the traditional uses of ultrawides which smartphones with fixed focus lenses don't normally allow.
You can, indeed, get right up into your subject, and that might mean problems for lighting (no ring lights on this one like on the Moto G100), but if you make sure the phone's not casting a shadow, you should be good. Sharpness does drop significantly off-center, plus the depth of field is fairly thin at such short subject distances, so a stable hand is recommended - vivo recommends a tripod right there in the viewfinder.
Low-light image quality
In low light, the vivo X60 Pro applies some level of Night mode trickery by default, in Photo mode, as evidenced by the progress indicator in the viewfinder, though it's very quick and doesn't get in the way.
Images out of the main cam look very appealing, with well-developed tonal extremes and a wide dynamic range. Color saturation continues to be on the 'overdone' side of optimal, but we'd take that over the loss of saturation. Detail is excellent, noise is present but minimal.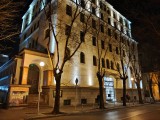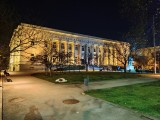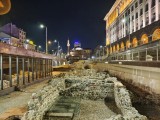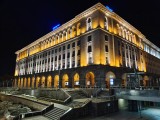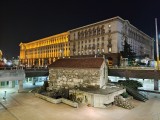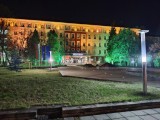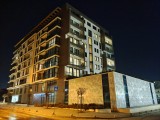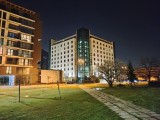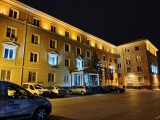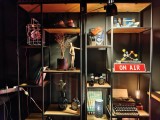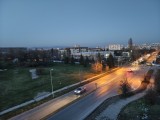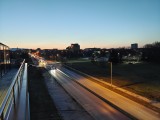 Low-light samples, main cam (1x)
The proper Night mode does make some difference, subtle as it may be. It brings brighter exposures, giving the lower midtones a gentle nudge, and the images have an extra bit of pop (not that photos in Photo mode are lacking in it). We're not seeing much benefit in the highlight region, but that was already very well contained in the regular photos, so nothing to complain about. A minor reduction in noise is also observed.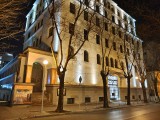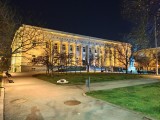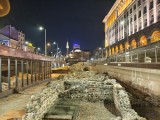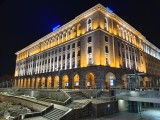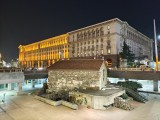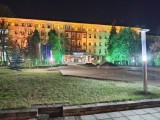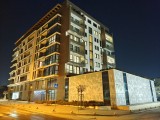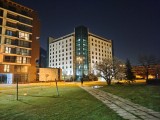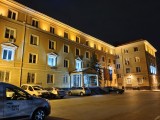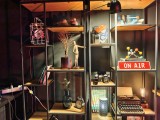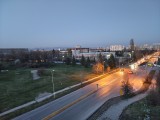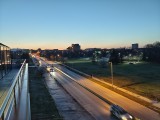 Low-light samples, main cam (1x), Night mode
The 2x zoom level is delegated to the main cam in most low-light situations, though the actual tele did capture samples 4, 8, and 11 below. 4 and 8 do look very detailed on a pixel level, 11 - not so much, while the main-cam-sourced shots are softer when examined at 1:1. At fit-to-screen level, they all maintain the respectable dynamic range and vivid color rendition of the main camera and are overall very likeable.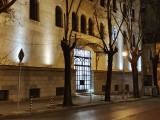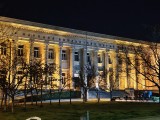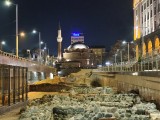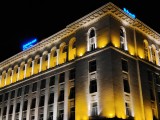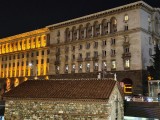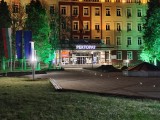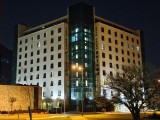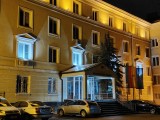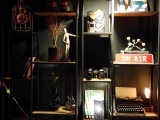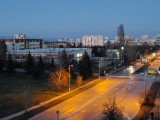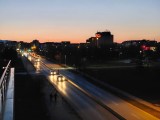 Low-light samples, tele cam (2x)
In Night mode, all 11 samples below came from the main camera. Again, the differences are minor and are mainly in the darker regions, which get a small boost. There's a drop in sharpness in 4, 8, and 11, where we're comparing tele camera Photo mode images vs. main camera Night mode ones, so if your scene is a bit better lit, you might get superior results shooting at 2x in Photo mode.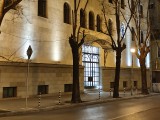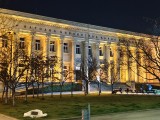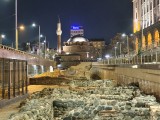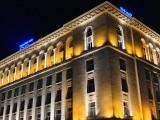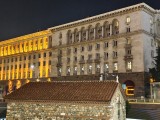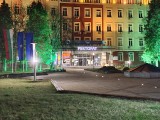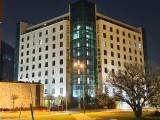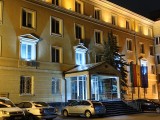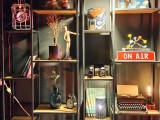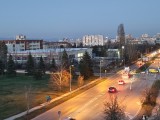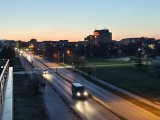 Low-light samples, tele cam (2x), Night mode
The ultrawide continues onto the same path of commendable performance in the dark. Even if it can't quite match the main unit's dynamic range, it still does better than most ultrawides and will give you great results in all but the dimmest of light.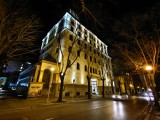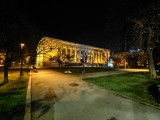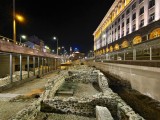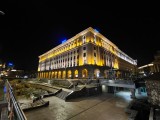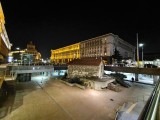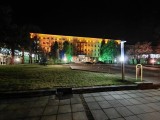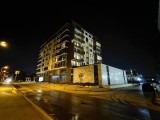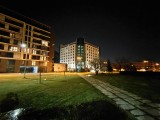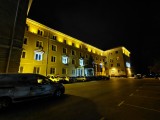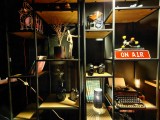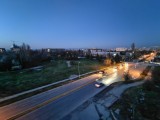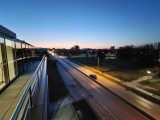 Low-light samples, ultrawide cam (0.6x)
Dedicated Night mode makes the smallest of differences on the ultrawide, to the point where we even got a few slightly softer images shooting that way. Full auto in Photo mode works best for the ultrawide.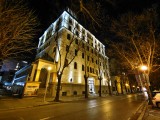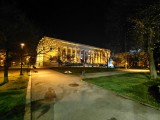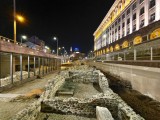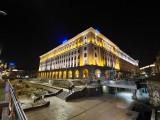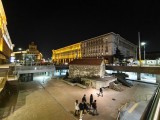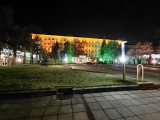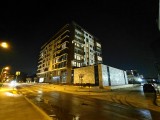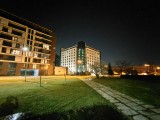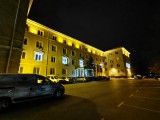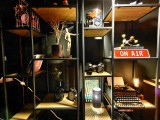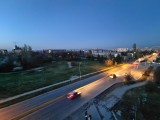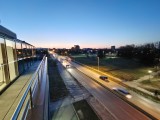 Low-light samples, ultrawide cam (0.6x), Night mode
Once you're done with the real world samples, head over to our Photo compare tool to see how the vivo X60 Pro stacks up against the competition.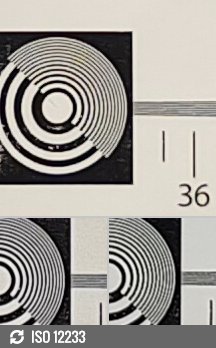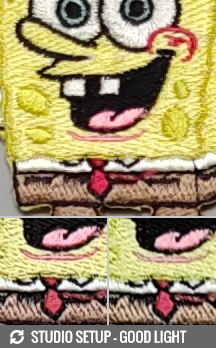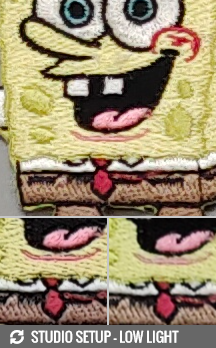 vivo X60 Pro against the Galaxy S20+ and the OnePlus 9 in our Photo compare tool
Portrait mode
The X60 Pro can take portraits at 1x and 2x zoom levels using the respective cameras. Both modes produce roughly similar results in terms of detail, though the main cam has a grittier, sharper look. Subject detection is mostly good, though we did see some mishaps every now and then in one or two shots of a sequence, but we also usually got at least one keeper - ideally, you should take several shots, just in case. Dynamic range is excellent in moth modes, colors are mostly great as well, though the red skin tones in the second sample below are a bit off.
The promo materials mention the Zeiss Biotar simulation mode for recreating the characteristic swirly bokeh look of that particular lens lineup of the German optics company. It takes a specific background for the effect to be most visible, here are a few samples.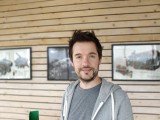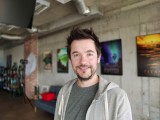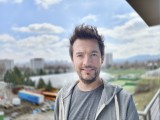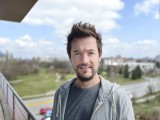 Portrait samples, 1x, Biotar style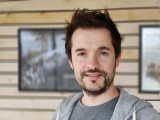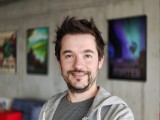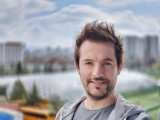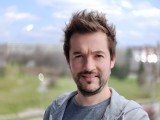 Portrait samples, 2x, Biotar style
Selfies
The 32MP selfie camera of the X60 Pro takes 32MP selfies, and that's a bit much for looking at your face on a pixel level. Still, at 1:1, in balanced lighting, detail is really good, dropping to okay in high-contrast scenes where HDR and sharpening take a toll. Still, those scale down really nicely to 12MP if you care enough to do it. Colors are somewhat muted, particularly so next to the rear camera's output, but also in isolation. Dynamic range is once again excellent.
We had a weird experience with the selfie portrait mode on the X60 Pro - half the time it would show the blur applied in the viewfinder, only to capture a regular photo for you to see in the gallery. We couldn't pick up any pattern when and why it did it - perhaps a firmware update will address it.
The portraits, when we did get them, had somewhat iffy subject detection, particularly around clothes. As is usually the case, your mileage will vary with these.
Video recording
The vivo X60 Pro records video up to 4K60 with its main camera or 1080p at 30fps with the ultrawide. It gets trickier at the 2x zoom level where you do get the option to shoot at up to 4K60, but the actual tele cam records up to 1080p at 30fps, while both 4K modes as well as 1080p at 60fps are outsourced to the main camera.
There are two levels of stabilization available (as well as an off switch), with 'Standard' being accessible across the board, while 'Super anti-shake' is only available on the main camera and locks you at 1080p at 60fps. On the main camera, both levels of stabilization are gimbal-assisted, while the other modules only rely on EIS.
You get to choose between the h.264 and h.265 codecs, with the more space-consuming and more widely-compatible h.264 being the default option.
4K footage from the main cam (50Mbps bit rate) is crisp and detailed and only a little noisy. However, somewhat surprisingly, given the stills performance, videos are low in saturation and have a limited dynamic range. This remains true in all resolutions and frame rates on all three cameras.
4K30 at the 2x zoom level reveals its digitally zoomed-in roots and isn't as sharp as what a dedicated camera could output, so we're wondering why vivo chose to do things this way - the 2x tele has the resolution to record 4K on its own, and the sensor specs say it's capable of 30fps readout as well.
The 1080p/30fps mode at 2x zoom actually looks a lot better - it shows a wider dynamic range and livelier colors. The resolved detail is actually better than in the pseudo-4K.
The ultrawide camera's 1080p maintains the look of the main one - the narrow dynamic range and muted colors. Detail is very good for a 1080p clip, which is nice.
The standard stabilization in 4K30 on the main camera will get you exceptionally stable footage when you're just pointing the phone in one direction. It will also stabilize walking relatively well, but we've seen that done more smoothly, even without a gimbal.
A quick comparison against the X50 Pro from last year, the original gimbal camera phone in vivo's lineup, shows there isn't much of a difference. The older phone has slighly slower transitions at the beginning and end of pans (something which you may enjoy or not), but other than that the stabilization is mostly unchanged.
The 1080p 60fps 'Super anti-shake' mode on the main camera doesn't strike us as spectacularly stable. While, once more, the phone will remain fixed on a subject if you're not moving, there's a fair bit of wobble in walking footage.
Walking-induced shake will also make it to the ultrawide's footage, but not quite as prominently. Again, when you're just pointing the phone at a subject, the footage is super steady.
Perhaps most impressive is the performance of the 2x tele camera (at 1080p/30fps, because it's the main unit taking over in the other modes). Either it's the most stable 2x capture we've seen, or is somewhere there in the top 3.
Here's a glimpse of how the vivo X60 Pro compares to rivals in our Video compare tool. Head over there for the complete picture.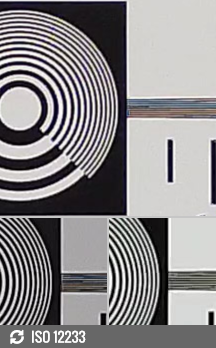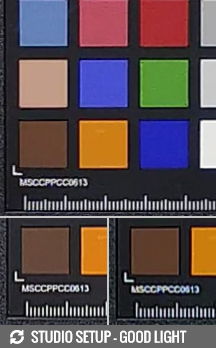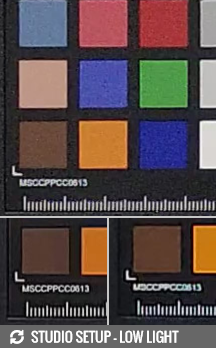 vivo X60 Pro against the Galaxy S20+ and the OnePlus 9 in our Video compare tool