The Vivo X6 is coming, no doubt about it. Despite hearing about the handset fairly recently, the alleged flagship has already managed to stir up a lot of commotion, going through the hoops with teasers about 4GB of RAM and an e-payment compatible fingerprint reader, rumors, PR shots and even unearthed certifications - a rather full set. The latest piece of information also comes courtesy of a certification authority. This time the phone made a visit to TENAA.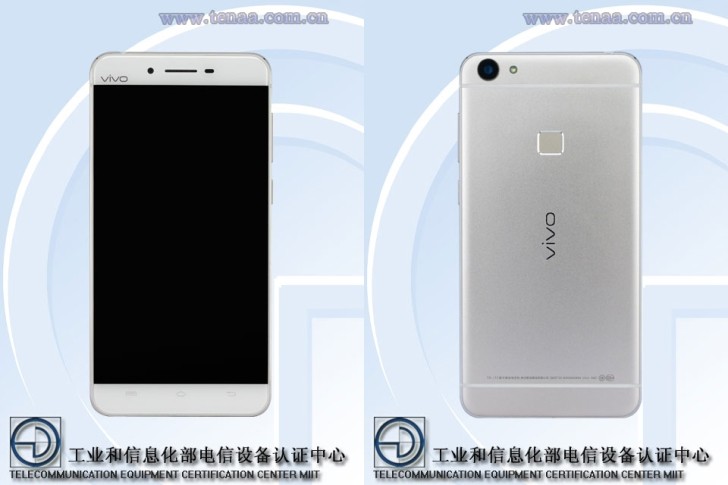 Sadly, the listing is yet to feature its usual specs rundown, but it does offers a few detailed photos of the unit from all angles. The uniform finish on the back, along with the two antenna lines make it abundantly clear that the X6 will have a metal body and a very clean one indeed. The widely-discussed fingerprint reader, a Vivo first, is also clearly visible, with a very Huawei-like positioning. Other control placement looks fairly standard with power and volume on the right and a SIM tray on the left.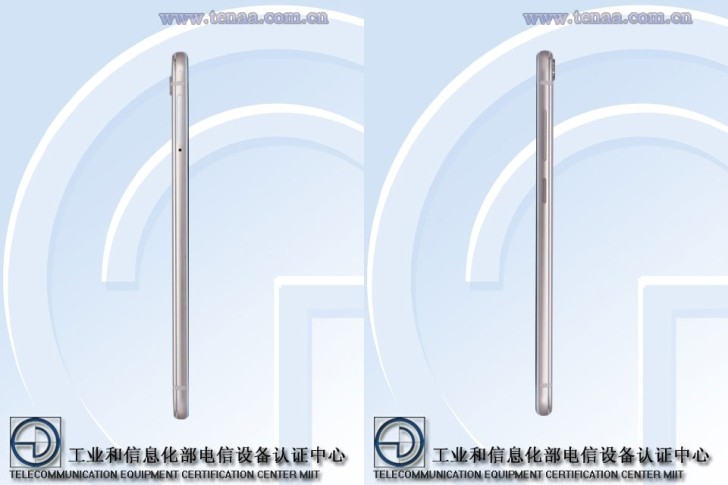 The camera on the X6 appears to have a slight bump, as evident by the side-shot and we can't help but notice that on one of the photos, the camera appears much lower than it should be. If you have any thoughts on whether it is just a mix-up or not, we would love to read them in the comment section.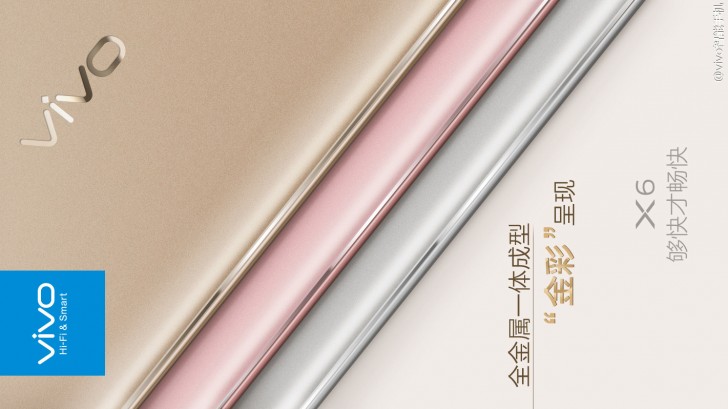 TENAA might have skipped on specs for the Vivo X6, but we have already gathered quire a lot of information on the subject from previous leaks. The rumor mill hints at a spacious 6" QHD screen with Force Touch in a 4mm thick frame, a 10-core MediaTek Helio X20 chipset, 3GB of RAM, 32GB of storage, 21MP camera on the back, 12MP front-facing one and a 4,000mAh battery. There's even talk of 1GB of dedicated video RAM, as in a discreet video solution! Sadly, none of this has been confirmed yet. The official release of the Vivo X6 is expected later this month.
B
Now this is what dreams are made of.. Excellency for a new comer.. Iphone and Sumsung time to pull ur pants us channas.. Here comes a child.
?
Vivi x6 very large display do not ho to large 5.5 inch display is comfort very comfort
?
Phone name: iHTC Vivo6x...ayy Lmao
ADVERTISEMENTS