If you've been following the vivo X6 saga, you'll know it will have 4GB of RAM, a fingerprint sensor and mobile payments, plus it showed up ahead of schedule in a PR shot. The latest installment brings us a look at the colors.
The all-metal X6 chassis will come in Silver, Rose Gold (looks pink-ish to us) and Gold. We're still no closer to the official announcement. Early posts on Weibo made it sound like the vivo X6 will be unveiled on November 9, but that obviously didnít happen.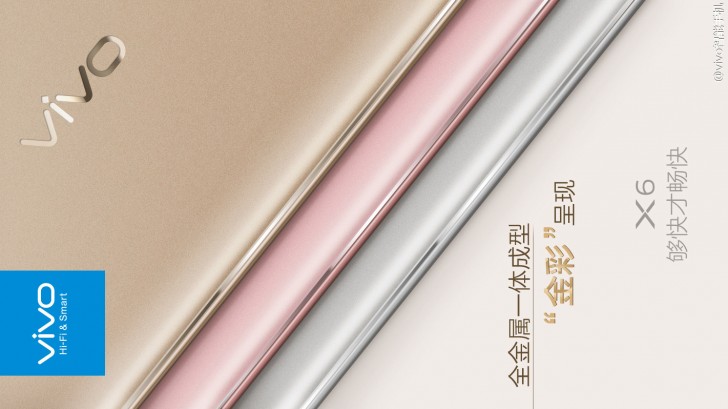 The rumor mill has a lot to say about the upcoming flagship though Ė a 6" QHD screen with Force Touch in a 4mm thick frame, a 10-core MediaTek Helio X20 chipset, 21MP camera and a 4,000mAh battery. There's even talk of 1GB of dedicated video RAM. None of those have been officially confirmed yet.
h
I make a bet that Sammy's next line-up will also feature the same colour schemes.
b
and it says "frame" not phone
b
i have a 5ooomah battery in my phone and it's 7.2mm..the phone itself is a lil bigger