Vivo is working on another monster flagship – the Vivo Xplay 5S may be the 3.8mm (or so) thick smartphone that the company has been teasing, perhaps (or perhaps not) the one with Snapdragon 810 too. Keep in mind that the Vivo PR team has a history of playing tricks on eager readers who browse various rumors so these leaked images and indeed specs may be "official" fakes.
Anyway, the Xplay 5S allegedly has a 6" QHD screen, 3.94mm thick body, Snapdragon 805 or 810 with 3GB RAM, 13MP camera and 3,500mAh specs. We almost didn't have to warn you these could be fake, right?
The first image shows the Vivo Xplay 5S perched on a MacBook Air, while second one is a straight up render. The last two images have the highest chance of being legit – or at least better than the usual fakes.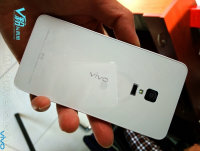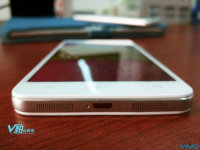 More images (be warned, they could be a decoy)
Note that there's a Vivo Xplay 3S going around the rumor mill with very similar specs so rumors about the two may be getting conflated.
G
Slim only a fashion. But the price is most important. I believe MEIZU one of the worth phone to purchase. That's all.
y
get an m9/m9+ brother - I'm a bit of an audiophile and I couldn't recommend any other phone more(or any other mobile device for that matter).
D
Look carefully, the back panel is similar to Galaxy S5 pal! The placement of the possible heart rate scanner is as the same as Galaxy S5.