Final words
The vivo Xshot is an orthodox device that certainly has its ups and downs. Quite a few nice ideas went into it although the execution is not always top notch. The novelty is definitely there with an f/1.8 aperture OIS camera and a sleek custom OS, but as we saw those aren't quite as impressive in real life as on paper.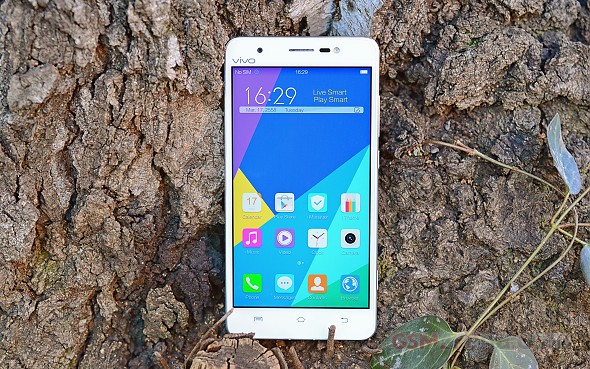 Vivo had all the right ingredients - materials, hardware and good UX ideal, but also comes with a few glaring omissions that flagships shouldn't normally have. For one, the phone is powered by a very outdated OS and we also have the camera failing to deliver on the promises made by its specs.
The Snapdragon 801 SoC, coupled with 3GB or even 2GB of RAM should be quite enough for a blazing fast experience, but the harsh reality is that the vivo Xshot under-delivers here as well and is easily outmatched by equally specked devices.
Vivo Xshot key test findings
Great design and top-notch premium materials. Nicely shaped body, feels really good in the hand.
The IPS LCD display is quite nice, bright with 534 cd/m2 white on full blast and very sharp at 424 ppi. Viewing angles are also surprisingly good for an LCD.
Battery life is perfectly adequate at 57 hours, but steer clear of the default browser.
Funtouch OS is very stylish and forks fluently, but is quite outdated, being based on Android 4.3; Menu order is often chaotic and void of logic; There are a lot of customization options and the UI seems really polished with a uniform look and feel throughout the whole OS and the bundled apps.
The phone performs quite poorly in benchmarks, even though it has quite capable hardware.
The speaker isn't particularly loud and scored below average in out tests.
Video player handles all video and audio codecs, save for AC3 sound and subtitles.
Audio output quality is quite good.
The 13MP camera takes quality stills, the default app offers little options. HDR works very well.
Video recording is somewhat troublesome with constant, inexplicable shakiness. UHD video quality is superb, but 1080p compression badly damages detail.
The fact is that, you can easily pick up a better performing phone for around what vivo is asking for the Xshot, especially the 3GB "flagship" one and you don't really need to look very hard.
Samsung has a lot of competition to pit against the vivo Xshot. First up, there is the Galaxy S5, last year's flagship offer by the Korean giant. It is pretty much identical to vivo Xshot for the better part of its specs sheet. It is powered by, pretty much the same Qualcomm Snapdragon 801 SoC and has 2GB of RAM and 16GB or 32GB of onboard storage. The screen is only a tenth on the inch smaller, but is of the Super AMOLED variety.
Seeing how the Galaxy S5 is a former flagship device, Samsung has taken the liberty to pack full of features to the brim. It even has a PayPal certified fingerprint sensor and a heart rate monitor, so you definitely won't miss anything on the hardware side. Things are looking even better on the software front, as the device recently got updated to Android 5.0 Lollipop. The S5 is well within the budget frame of the vivo Xshot as well.
If, however, you feel like going bigger, there is the Galaxy Note series, and in this price range - the Galaxy Note 3. Just like the S5, it is a deprecated top-of-the-line offer, but it still packs quite a punch. It was treated to most of the same sensors, technologies and trinkets and even has some of its own, like the S-pen and multi window. The chipset is bit older - the Snapdragon 800 and there is in also an Exynos model, but, as is evident from the benchmarks, the device is still quite capable and mostly outperforms the vivo Xshot. Lollipop is also available here.
The Galaxy A7 is yet another viable Samsung option. It is a brand new 2015 model and is the top offer in the A-series. It's metal exterior gives it an upper hand in terms of design, but it comes with the mid-range Snapdragon 615 chip which is hardly ideal.
The LG G3 is another flagship from a top tier manufacturer that costs as much as the vivo Xshot. Once again, it shares the same Snapdragon 801 chipset with the Xshot and even has the same two RAM version - a 2GB and a 3GB one. It, however boasts a 5.5-inch QHD LCD and already got promoted to Lollipop.
The list goes on with Sony's Xperia Z3, also a current flagship. Its specs sheet is strikingly similar to the vivo Xshot. Qualcomm Snapdragon 801, 3GB of RAM and a 5.2-inch IPS LCD display with a ppi of 424. This IP68 Sony device is very close in terms of price as well and is thus a viable alternative. Also, its 20.7 MP camera is arguably better than the one in the Xshot, although neither is particularly great.
And if the above was not enough, there here are a few more nice options to consider, courtesy of Oppo, Xiaomi and OnePlus.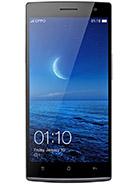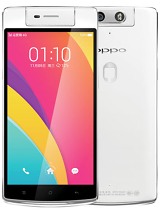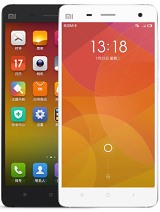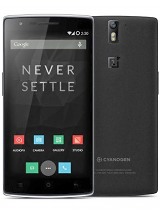 Oppo Find 7 • Oppo N3 • Xiaomi Mi 4 • OnePlus One
So the vivo Xshot is not finding itself in a particularly great spot - right now its price puts it against some very elite devices and its imperfect firmware deprives it or some of its key weapons. It's an uneven battle, but if vivo acts quickly perhaps not all is lost.
A quick firmware update to Lollipop with a side of bug-squashing would be a great place to start. Fine-tuning the camera processing algorithm so it extracts more from the capable hardware would be next on the list, while a small price cut will already put the Xshot in the role of a favorite. It's entirely up to vivo to try and get the Xshot out of the tricky situation it put it in.