Camera has its ups and downs
The camera setup is definitely among vivo's key selling points for the Xshot. It is not often that we see a 13MP module with OIS, f/1.8 aperture and a dual-tone, dual-LED flash. The front-facing shooter does not disappoint either. It is a capable 8MP model with an 84-degree wide angle lens, so you can get all of your friends it the frame.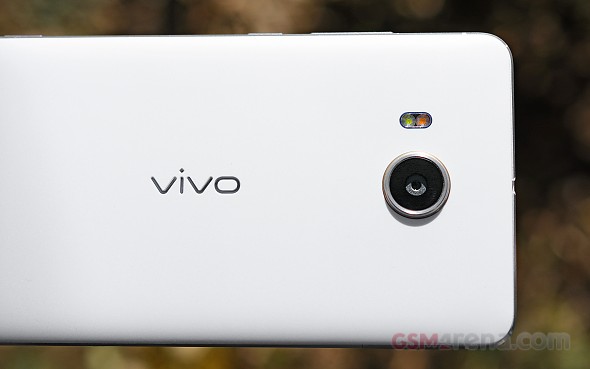 But the main camera is definitely the star of the show. The impressive specs sheet should allow it to take superb low-light shots, combine that with the flash and OIS and the vivo Xshot should be more than capable of handling available light shots better than all of its rivals. The maximum still resolution in can produce is 4160 x 3120 pixels in 4:3 mode and the phone is capable of recording 4K video at 3840 x 2160 pixels in 16:9 mode, well, technically UHD.
The camera UI is incredibly simplistic with only a few options laying around. This, of course, is definitely not bad in itself, but phone, which is praised because of an impressive camera needs to have something to impress with on the software side, as well as the hardware.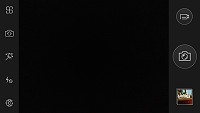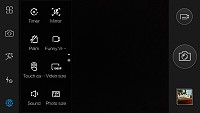 Simplistic interface with few options
It turns out, that manual control is very much present, but in a separate pro mode. It, however, is so masterfully hidden, that we felt like discovering an Easter egg when we finally found it. If you carefully swipe the shutter button to the left and drop it at the edge of the viewfinder the mode appears with a whole array of fine-tuning options. Shutter speed, ISO, white balance and even focus distance can all be adjusted manually.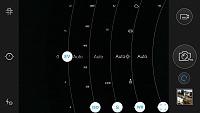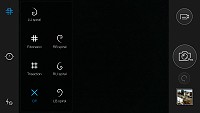 Simplistic interface with few options
The app also offers some visual goodies, like effects and water-marks. All of them can be previewed live and applied to both shots and clips, which is nice.
There are, of course, standard modes, like HDR, Face beauty and Panorama, which we have come to expect from any modern phone. But there are also dedicated sports and Night modes, which is a nice little touch. There is also a bokeh option, which produces a nice blur effect, but requires some fiddling with the manual focus to get the desired result.
PPT mode is somewhat of an oddity but it works out quite well. What it does is analyze a shot of a whiteboard or paper, then trim out the unnecessary background and straighten everything out, so it can be read easier. It works quite well, but lacks any manual adjustment, so if the algorithm doesn't cope, there is not much you can do. The original shot is saved as well, though, which is nice.
POSE mode is quite odd as well. What it does is basically overlay outlines of people in various poses on your screen. The premise is, supposedly, that this would help your subject look better in the shot, but frankly, we think most users can cope without it.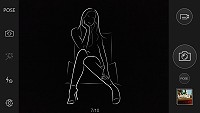 The pose mode is quite unnecessary in our opinion
Micro video is another nice little addition. It lets you record short videos, 6 seconds to be exact with multiple scenes easily. The phone records as long as you are pressing the touchscreen and pauses when you let go, so no more stitching is required for a quick vine clip.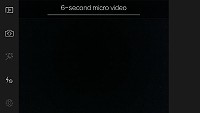 Interesting vine-centric video mode
The Children mode is downright weird. It basically allows you to use face detection to capture any split-second glance your kid gives you and also tries to attract the youngster by producing odd sounds.
The vivo Xshot produces very nice photos. Colors are pleasant, vivid and quite accurate and edge-to-edge sharpness is quite good as well. The shots come out clear with a nice dynamic range. The two-stage dedicated shutter really helps with the focus. We did notice some slight underexposure, but it is definitely nothing to be concerned with.
As far as the image quality is concerned, the Xshot produces photos with decent colors and a good amount of detail in their center. There's very pronounced corner softness, though, so things near the edges don't look nearly as good. Contrast is good, while noise is slightly high but at least it's of the less irritating luminance type. All in all the images are good, although not quite flagship-worthy.
The 8MP front-facing camera produces rather soft images with very little detail. The high-res sensor feels wasted here, but at least the ultra-wide lens and the front-facing LED flash are rather more useful.
The vivo Xshot didn't mange to get very close to subjects so its macro capabilities are rather limited. Even that way however, the fast F/1.8 lens allows for some blurring of the background - a desired feature among cameraphone users.
We gave the Xshot's HDR mode a try and found that it finds a pretty good balance between adding extra dynamic range and contrast - highlights are preserved without getting flat unrealistic images. Unfortunately the algorithm also produces some artifacts - notice the sky in the second picture.
The vivo Xshot can shoot panoramas in both portrait and landscape mode. Shooting one is easy and straightfoward. Results are also very pleasant with almost no noticeable stitching or any other artifacts.
Naturally, we shot our test posters with the Xshot and here's how it fared, compared against the Samsung Galaxy S6 and the Sony Xperia Z3. Of course, our tool allows you to compare it against any other smartphone that we've shot with.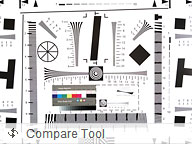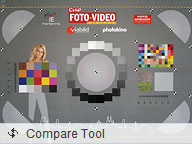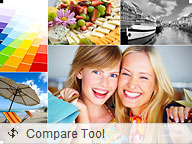 Vivo Xshot in our photo compare tool
Decent UHD video, shooting modes are limited
The vivo Xshot can record UHD videos at about 25fps, as well as 1080p at 30fps. Apart from the aforementioned visual effects, you can't really adjust much as far as video recording goes. There is no high frame rate or time lapse mode, but you can shoot videos in HDR, or at least the app allows you to leave it on, as there seemed to be hardly any difference in the end-result.
UHD videos turn out quite nice. Everything looks smooth with an okay level of detail and nice colors. The Xshot can only do about 25fps in this high resolution mode with a bit rate of about 50 Mbps. The audio is 2 channel AAC at 96 Kbps.
1080p, on the other hand, really doesn't impress. Our test videos came out quite blurry and the level of detail is really poor. It seems like a combination of bad compression and misbehaving processing. Our best guess is that at Full HD, the device throws in some extra digital stabilization, which does more harm than good.
At 1080p videos have a bitrate of about 16 Mbps and are shot at a stable 30 frames per second. Audio is the same - stereo at 96 Kbps AAC.
There is also a quite noticeable amount of jitter in both videos. At first we blamed the wind and cars passing by, but this was only part of the story. When we eliminated the cars and shot in windy conditions alone, the jitter was still there. There was even a slight hint of it while shooting indoors. It could be the optical stabilization, or perhaps some digital counterpart being poorly setup or the autofocus behaving strangely.
We can't really say for sure, but this results in very jittery videos, especially around fine edges and details and really ruins the otherwise nice UHD video, to mention the badly compressed 1080p one.
Below you can find samples from the vivo Xshot filmed in UHD and 1080p.
You can also download an untouched 1080p video sample - 0:10s, 21.0MB, as well as a UHD one - 0:10s, 62.0MB.
And finally, you can check out our video comparison tool to see how the 1080p videos compare in resolution, color rendition and more to any of the numerous phones and tablets we've tested. The bright lens gets its chance to shine in the low-light scenario here, although we can't really say we are blow away by the result - the vivo Xshot is about average for a 2014 flagship, but despite sporting a faster F/1.8 lens nowhere close to the Galaxy S6.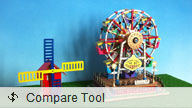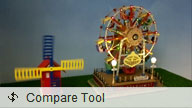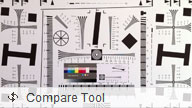 Vivo Xshot in our video compare tool at 1080p
We have also included a UHD comparison, seeing how the camera is capable of handling it.