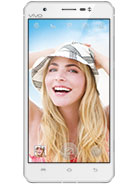 I
Wow, this is great phone. Superb phone, it easily beat samsung sgs4 and lumia 920 in camera side.
It has very good battery life also.
Pros
+camera excelent, one of the best in market today (i would say the best). It has dual tone flash like iphone 6 or htc. It has two stage camera button like in all lumia pureview. It also has OIS like in lumia pureview series. It has f/1.8 ap, no other flagship this day used it. It also has 8 megapixel selfie camera, with flash, only htc desire eye can matched it. And it also very fast when capturing photo, i never seen smartphobe which faster that xshot before. I tried lg g3 and sgs5 liveunit, and those two cant matched speed of xshot when capturing photo. It also faster in HDR mode to capturing photo.
+great audio, with hifi, i think xshot one of the best when we pluged it to hifi system. But the speaker not that good, but i think only htc dual speaker and vivo xplay3s is better when listening to throught the speakers
+great uI, the most ui i enjoying ui so far is color ui from oppo. But funtouch from vivo is on par with oppo. But color ui more rich features. But i like vivo ui layout better to accomodate fast acsses to silent/bluetooth/multitask/wifi etc. Vivo put that on bottom side, and oppo put it on notification center.
+build quality, is superb, with metal frame and high quality polycarbonat. And xshot also slim enough
+hardware, snapdragon 801 with 2gb ram, more than enough
+usb otg
+notification led
+knock on/double tap to wake up
+great battery life although only 2600, better than some android phone used 3000 battery like zte nubia and oneplus one
+great under sunlight
+great case in the box

Cons
- no gorilla glass protection, but vivo claim it used their own anti scratch tech.
- position of speaker dissapointed
- keyboard not so fun, i change it to swipe keyboard
- no dual sim
- 4G only 1800, 2100 and 2600 frequency

Whatsapp me for Q: +66938583599

D
I don't know where should put this post,i heard my friend there is a new model x5max, when can i buy in Mls
d
Mike, 28 Nov 2014Is the screen gorilla glass or not? No, vivo dont have gorilla glass protection. But the sales guy said to me that, they have their own screen protecter tech. I honestly do not know if he lied or not
a
AnonD-119666, 02 Dec 2014this phone absolutely about camera. honor 6 got same camera sensor with this phone, and cheape... moreThanks for your view.

I agree most of it, but not about camera. XShot has OIS, and honor 6 dont have it. Xshot also have f 1.8 app, and honor 6 not. The flash also diff, Xshot has dual tone flash like iphone 6, honor 6 only reguler dual flash. It will make huge boost for vivo in imaging. Vivo also had shutter button, it will make it vivo even better. Its ff camera also worth mention, vivo has 8 mpx and honor 6 only 5 mpx without flash. Ff cam of xshot also have f 2.4 app, no mention about it i honor 6.

Beside camera departemen, i must say that honor 6 outperformed xshot in generally
D
firdaus, 27 Nov 2014it cost about RM1500++ in malaysia...very good camera..very smooth..nice phone..read my latest comment. you will think twice. ;)
D
this phone absolutely about camera. honor 6 got same camera sensor with this phone, and cheaper than this phone. got some pros and cons between this two phone. but i like how this phone use the bottom part, with capacitive button. honor 6 wasted that space. if u see in full spec (not from this site) this phone thumbs down with its screen because honor 6 ips screen made from JDI and scratch resistance. but this phone got better ram freq, and better sd card storage capacity even though that 128gb memory card is SOOO EXPENSIVE. this phone just 2600mah bat, honor 3000mah. but this phone use 801 snapdragon, so it explain why it need only 2600mah, comapare to 8 core kirin in honor 6. if we can combine the goodness of this two phone, we dont need another phone (dont forget add nfc). owh yeah, honor 6 have IR blaster remote function.;)
A
Well....
It is good to see a lot of Chinese and Taiwan brand come out with alternative phone that is comparable to those big brand flagship, with cheaper price.

Even midrange and low end phone are now very capable.
?
Mike, 28 Nov 2014Is the screen gorilla glass or not? Yes third generation.
f
it cost about RM1500++ in malaysia...very good camera..very smooth..nice phone..
S
I purchase this Phone a one week ago.
This is my best phone ever (in the pass, i have a Iphone's, HTC ONE M7 & M8, Samsung Galaxy S4 & S5 etc).
Best android camera, best audio & hi-fi experience, very good Funtouch OS, good specification (Snaprdagon 801 AC, 3gb ram, 32gb rom with SDcard slot to 128gb).
Please GSMarena. Take a review of this phone, becose is one of the best in history.
Greetings from Poland.
Total of 174 user reviews and opinions for vivo Xshot.