The Vivo Xshot was just over at our office for the usual review routine, but apparently it's successor is well in the works. Evidence coming from an internal company meeting suggests further steps are being taken towards a more serious photography-oriented package.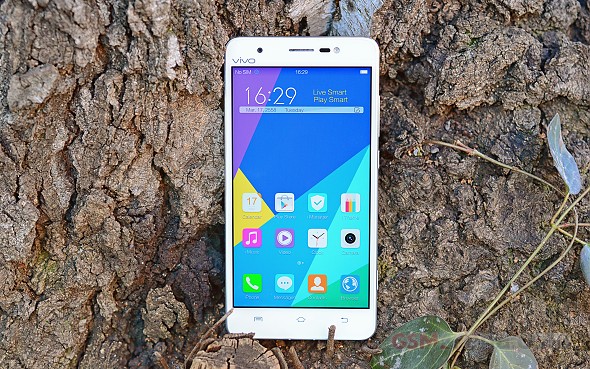 Auto-focus was one area, where Vivo saw room for improvement, and insider info claims that a new phase detection system is to be utilized. So far phase detection has been employed in the likes of Samsung Galaxy S5, the Apple iPhone 6 and 6 Plus and LG G3, outside of the system's main DSLR use.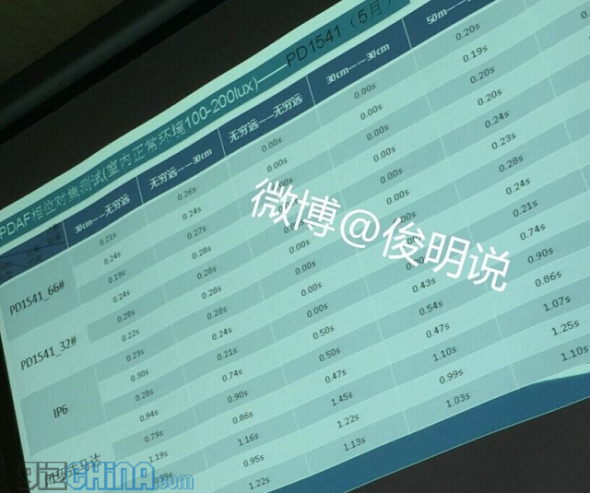 Judging by the image above, Vivo has put it to good use. The table presents a comparison of focusing times with the new Chinese model consistently ahead of the iPhone 6, by as much as 0.09s. While it may not sound like much, it's actually up to 30% faster, which could be critical in certain situations.
The unnamed source has additionally revealed that a new 20MP sensor will be used, replacing the 13MP one in the current Xshot. It's also been reported that the next-gen smartphone is coming this May, so if any of this ends up true, we're in for a treat sooner, rather than later.
?
Hope now there will be autofocus for video...for now Oppo and Vivo phones don't even have that and it is a shame when you see the high price of their phones.
D
Consider iPhone 6 have the fastest camera of any phone (http://www.anandtech.com/show/9137/the-htc-one-­m9-review-part-2/2), this phone will be the fastest focusing phone ever.