vivo's APEX 2020 has a camera in the display and a zoom periscope on the back
It was supposed to happen at a lavish event in Barcelona at the MWC, but the Coronavirus messes up vivo's plans. The vivo APEX 2020 concept phone is nonetheless official and we get a glimpse of the technologies the company has been working on.
We've come to expect innovation that's borderline unreal from APEX concept phones and the APEX 2020 willingly obliges. It has a seamless body with no openings and instead relies on pressure-sensing capacitive buttons.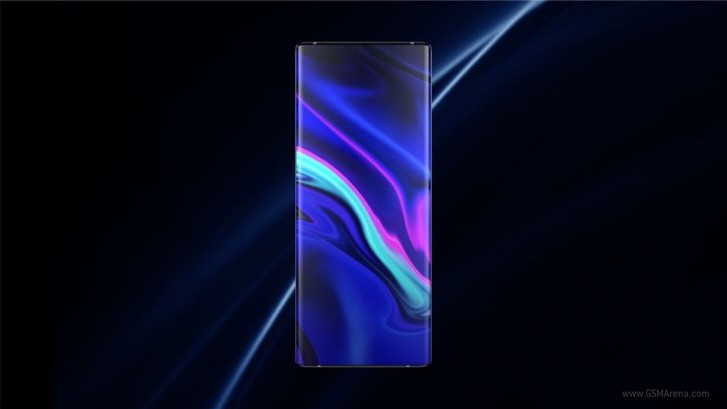 Its 6.45-inch 2330x1080px FullView display incorporates a 16MP in-display selfie camera, while the sides end on 120-degree sloping edges. The camera uses 4 in 1 pixel binning for resulting 4MP shots and is covered by glass that's six times more light transmittable that the rest of the protective sheet.
The cameras on the rear are a bit more interesting. First there's a 48MP camera with a gimbal-like stabilization mechanism, which vivo claims has a 200% extended angle of stabilizing compared to traditional OIS systems. The sensor will combine pixels for 12MP images.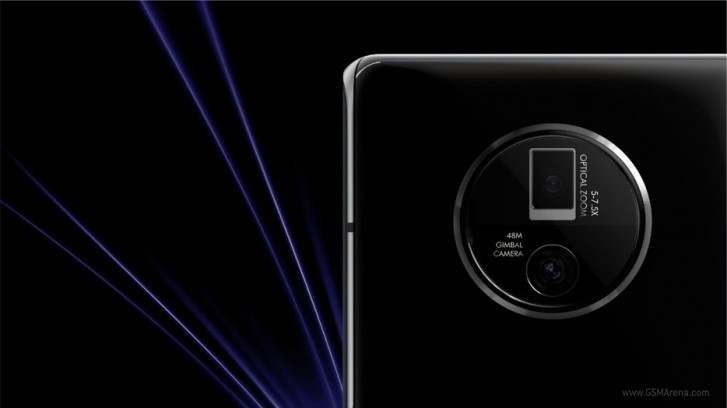 The other is a 16MP periscope camera with an actual zoom range. It will be able to optically go from 5x to 7.5x, without digital magnification. The lens system in the periscope structure is very sophisticated with two groups of fixed lenses and two groups of moving lenses.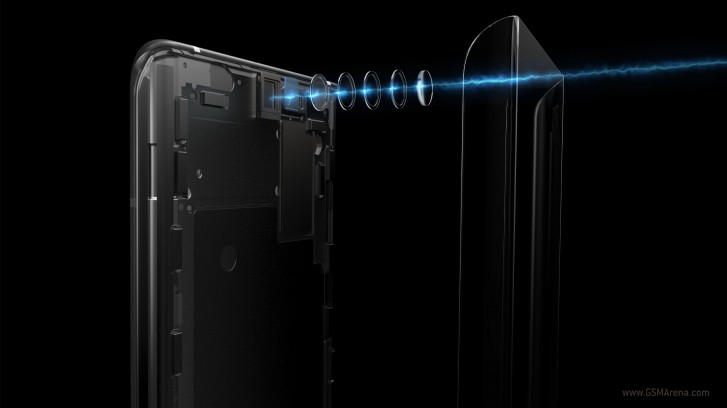 Since there are no ports on the vivo APEX 2020, it can only be charged wirelessly. Vivo calls it Super FlashCharge 60W and like its name suggests, it's 60W. It will be able to top up a 2,000mAh battery in just 20 minutes.
There's a pressure-sensing power button and no volume buttons on the vivo APEX 2020.
Like its predecessor, the vivo APEX 2020 lacks a traditional loudspeaker and instead uses third generation Screen SoundCasting technology.
As with other vivo APEX concept phones, the APEX 2020 likely won't make it to a retail shelf near you. It's a concept of what technology is possible on a phone, but hard and expensive to make.
However, you can expect bits and pieces from it to make it to actual commercially available phones. The under-display camera might be a couple of years away, but we might see the super fast wireless charging soon.
N
It's good as we need it an I wish u all the best
B
So any idea on the price on this?
s
you mean the last year vivo Apex 2019? Yes they did make a fully port-less, and button-less (i forgot) prototype phone. But that phone didn't have any front camera either. The APEX series is never meant to be sold, they're exist for prototyping pur...
ADVERTISEMENTS