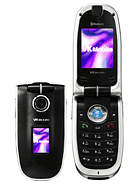 H
The kepad of VK1500 has been locked accidently. It now asks password to open. I don't know it. How can i operate my phone?????
M
Dear sir,

I was purchsed VK1500 Modle in April'2010. this mobile battery is Damage. this is on warranty period so please provide me your service centre address in india mumbai

Thank
N
iwouldto ask you that i have vk1500 mobile but its internet not work i try many times but failed, warning massege comes that inter profile first plese tell me its function that my chating net work?with thanks naseem roy
z
I would like to ask the permission of the data cable VK
my mobile VK1500 has keypad lock, i dont understand to opened again. please somebody help me...
i have cable usb but i dont have driver.
anyhave driver VK1500 mobile... ?
please tolk to me
Total of 6 user reviews and opinions for VK Mobile VK1500.