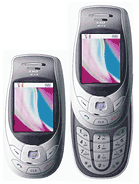 T
This phone's got a good looking space age look too. It looks like a phone from the future. Futuristic that's what I call it!!!!
T
This is one of the most stylish, modern, good looking phones from VK mobile.
e
this phone is drop dead georgeous and i want it so bad its such a girly phone keep up the good work vk x

F
They've wrote SLIDING on the back like it's the first ever slide fone! Pffftt!!!!
T
girls phone
but lokes sh__ cool
nice for a girl
i will never have dis phon
Total of 8 user reviews and opinions for VK Mobile VK700.