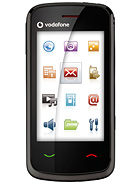 r
nokia has decided to buy the consept of mozilla seabird as it is just a consept and will not be manafactured by them and bring new project caled blade in future called blade N1. features will be same but camra would be 12 mpx auto focus and 4 x optical zoome carl zess with xeon flash. using droid as it's os and will incluse host of new features in it with expansion of upto 64 gb and storage of 16 gb built in with 1.6 ghz prosser and 2500 mah battery. With world class games and apps designed by nokia beta labs . project begins feb 15 2011 beta testers can register then. it will have all features of i phone and will use gesture technology to dial , zoome in to image or play games or listen to music and surf the net and wireless charging eg when held in hand will allow to charge using body temperature.
connectiing world connecting blade n1 . nokia connectiing people
L
This phone sucks, it cannot change the menu's wallpaper and the default one sucks (it's all white).
The write sucks it's too slow, I tap SLOW and appears SL.
I'm defenitly not stisfied.
S
1. of all- sorry for my bad English-

I bought this phone about a month ago and I am really satisfied with it. My rating for VF547 is 9/10 and I think this is "best buy" for this price of money. I bought 8GB MicroSD memory card aswell and phone works nicely with it. When you play MP3 music via builtin speaker, sound is very good,clear, and with decent loudness. You can put your favorite songs in separate playlists. MP3 player have Equalizer feature with predefined presets and 3D enhacements. Included Headphones have decent quality for this entry level touch screen phone. I thought that nokia have best menu option among phones but now I discovered that VF547 have logic menu options too. FM radio receiver is sensitive and have recording option. (BTW-I am not sure about RDS feature).Video player supports 3GP format only (I tried to convert my favorite videos in several other formats without success- player refuse to play anything except 3GP, and can play AVI but only sound. 2MP camera gives nice photos for that amount of pixels. Builtin Opera Mini browser gives you option for surfing thru internet.Phone design is nice but I think its too weak for any kind of dropping down on floor, I think that this phone would not survive that, but who knows. And now something about negative points: I think that WiFi feature in these days would be nice to see here among all other options, and I think that its a big minus for this great cheap phone. Second minus is lackness of any kind of software (there is no CD included) for organizing messages,contacts, and so on.
At the end - generaly- I am satisfied with this Vodafone VF547.
w
I really want to buy this fone,but is it any good? I have to get a fone soon as my old one went in the washing machine! Can anyone tell me weather i should get this fone or not, asap, please!
m
This phone is actually great... extremely cheap and you receive quality!
i love it...
i had a nokia e63 but they stole it and now degraded to this.
so happy i purchased
s
i buy this phone one week ago and it's very lovely and easy for use,touch is great,photos also,give 10/10 and recommented to buy everyone worth for price and look style ;)
t
it is 2010 already. vodafone the only phone that doesnt have any wifi. hahaha i think this will not last, since more phones are getting better and specs are more nicer and comfy.
j
Do somebody know how can I sync it with outlook calendar. My things were stolen therefore I bought this cheap phone. Unfortunatelly I didn't get any sw to the phone, so I was not able to synchronize it with my conntacts.
Thx in advance for your help!
A
do u guys think tht it would last longer i mean atleast 1yrs??? i want to buy this mobile but need to knw if it last 4 atleast 1yr
M
i was wonderin if anyone could post some pics of them holdin the phone itself and take some pics of the menu and its layout.
would you recommend me to buy this fone

can u rite the good and bad points of this phone
c
Look alike but in whole story it's cheaper it's cost is around 30 £ . So this mobilephone is the best buy touchscreen phone for that much money
Total of 95 user reviews and opinions for Vodafone 547.