The Sony Ericsson XPERIA X10 mini and the SuperAMOLED touting Samsung S8500 Wave and I9000 Galaxy S smartphones, as well as a few others will be available on Vodafone in the near future.
The SuperAMOLED duo runs two of the newest touch OSes - Android and Bada OS - and boast high-end features like 1GHz CPUs and 5MP cameras with 720p video recording. The Samsung I9000 Galaxy S will come in the 16GB built-in memory variant, while the Samsung S8500 Wave will come in the 2GB option.
Both phones use Samsung's fancy screen technology, which offers deep blacks, excellent viewing angles and great sunlight legibility. Both phones have high-resolution screens - WVGA 480x800 pixels - and the screen on the I9000 Galaxy S is 4" big, while the screen on the S8500 Wave has a 3.3" diagonal.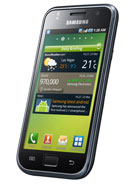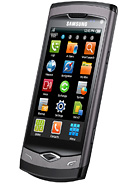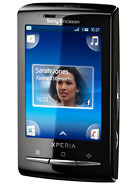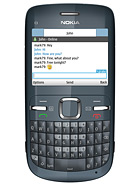 Samsung I9000 Galaxy S • Samsung S8500 Wave • Sony Ericsson XPERIA X10 mini • Nokia C3
The diminutive Sony Ericsson XPERIA X10 mini has a small stature but offers plenty of features. In a 83 x 50 x 16 mm package it fits Android OS, a 600MHz CPU, 5MP camera and full connectivity features.
The teaser page goes on - it also lists the BlackBerry Pearl 3G 9105 (the non-QWERTY version) for the corporate crowd, which updates the Pearl package with faster mobile Internet capabilities, and also the Nokia C3, which marks the return of QWERTY keyboards to the S40 platform.
All phones but the Nokia C3 will be available on contract, while the C3 will come on a pay as you go plan. There are no specific dates listed, but you can sign up to be notified when the phones become available.
S
get watever phone you like. I reckon the se xperia x10mini will be cool to use and its compact size is a plus. Samsung galaxy should be good aswell, much hype about its screen der. get what meets ur needs. Make.Believe.Quietly.Brilliant.Connecti...
M
S8500 Wave will have "2GB or 8GB"internal memory not only 2GB. can't imagine the moment that i push and hold power button and really really lovely Samsung's start up screen and melody starts... Great!
?
early of june.probably the 1st week.
ADVERTISEMENTS