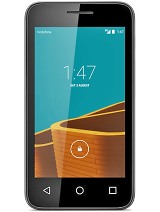 r
well might have all the mod coms but no good with no instructions to how to use it ive just found this web site on the net and hopefully it can help cause the shop didnt want to and why get rid of the basic phone if thats all you need is a push button

E
I found the key board difficult to operate press "e" and "w" comes up . When i connected the USB Cable to my P.C instead of transferring data from my phone to my P.C it worked in the opposite direction and transferred data from my P.C to my phone over 3000 pieces of data
I had also had to buy air time which would last just one month ,normally that would last me a year
The purpose for the phone was to take photo's so I could send data to my P.C I regret buying it
I have another phone(not "smart" which I use for text messages etc
If anyone can help me with regards to sending data to my P.C I would welcome it
D
Good cheap locked first phone (NZ$50) which can be unlocked free after 9 months or NZ$30 immediately. Camera no front facing for selfies or for Skype video talk however there are work arounds to cope, has excellent camera 3M Pixel supplied by Vodafone New Zealand, not 2 MP as per official specification. Has setting for HDR which gives excellent pictures. Best has lots of installed apps.
V
Anonymous, 10 May 2015I doubt this is better than the smart 4 turboIt is not.
?
giany, 25 May 2015awesome ! the best phone everIs it locked to Vodafone or is ot unlocked
Total of 109 user reviews and opinions for Vodafone Smart first 6.