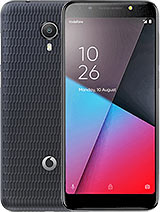 R
Its a great value phone, I love having and using Google Pay.
The screen is readable in daylight on my bike although the resolution is low, but not really that noticable. The camera is not the best quality but its still good. The power is weak at times only 4 node processor. The phone lasts me all day to at least till 7.30pm and I have timed against other phones the Sony X compact was getting to 5pm, other phones not getting past 2 pm with my use. Timings from 9 am.
Remember a lower processor and less dense screen use less processing.
I am happy with this phone and I love the back feel, also it does not get hot like some others. I've unlocked for use with 3. My main usages are reading, listening to audiobooks, using a hotspot for laptop and casting to TV.
H
It's a trash phone lags everywhere any app any game (puzzle game too) if you see this don't buy it it lags even when you type a message
B
I have bought Vodafone Smart N9 and N9 lite phones recently in New Zealand. According to GSMArena both have gyroscopes. In fact neither did. Is this an error or a regional sales difference?
D
Catherine the Great, 18 Sep 2018That texture on the back, it's awful!Hey. Does your phone charges for 5 hours too? I bought it today and I have been hugging el socket for the last 2.5hrs and it only went from 48pc to 98pc with their 1amp charger.
C62460
That texture on the back, it's awful!
Total of 5 user reviews and opinions for Vodafone Smart N9 lite.