The UK was the very first market where the BlackBerry KEYone was launched, something which happened back in April this year. Selfridges (Oxford Street, London) got to sell the device first, followed by Carphone Warehouse and other retailers.
Now, Vodafone has started selling the phone in the country. A quick look at the carrier's official UK website reveals the handset can be purchased for as low as £10 upfront followed by £52 a month. Of course, there are several other plans available.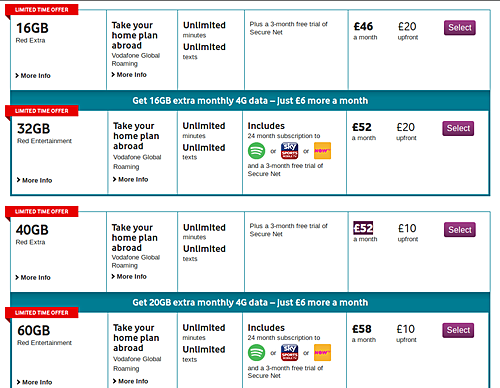 The handset seems to be in high demand, at-least in the US, where it launched late last month and quickly went out of stock online. Recently, Canadian carrier Telus confirmed that their consumer customers will also be able to grab the KEYone very soon.
A
Nice, great to see it get momentum with carriers worldwide.
D
Don't get me wrong I use the full 20gb I have on Vodafone sometimes, I've never known someone to use 50-60gbs though. I guess the world is changing.
J
BestBuy in the US now has it in stock again. It "seems" like it is selling well, but I have seen these "out of stock" issues before and later we find out they only sold 400k in the entire quarter. So, I will wait to pop the cork on this one until...