Today Verizon has turned on VoLTE (Voice over LTE) functionality across its network in the United States. This means you'll be able to make voice calls over Big Red's 4G network too, as up until now you would have been bumped onto its 3G network for this purpose (LTE was data-only).
This move will enable crystal clear HD quality voice calls, six-way conference calls, and even support for native video calling. This works without using an app - like 3G native video calls, if anyone remembers those. You can switch from a video call to an HD voice call and back with one tap.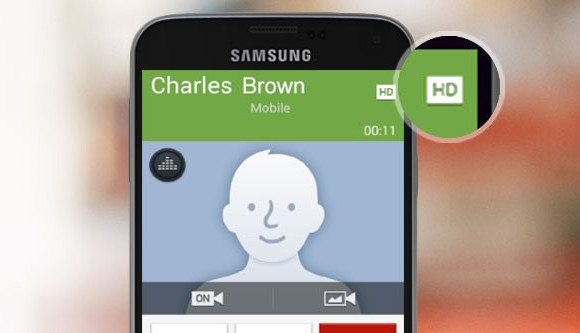 There are some caveats for all this, as you might expect. The VoLTE functionality is currently only available to you if you have a supported device. The list of those is pretty small right now, including only the LG G2 and Samsung Galaxy S5. That said, software updates enabling VoLTE will probably be issued for other smartphones soon.
In the first batch of those we could see the LG G3, since the carrier has used it in some promotional images for the new service.
The final, and possibly most important caveat is that HD voice calls don't work across carriers yet. So the higher quality audio will only kick in if you're calling another Verizon customer who has a supported phone. Clearly then, this technology deployment is in its early days, but in a few years we'll all probably wonder how we ever survived without VoLTE.
?
Since there are so many solutions to video calling that are free, it's hard to justify even rolling something out. The carrier knows this and doesn't want to waste money trying to. They most likely feel that if they try to implement something like th...
e
HD voice does not have anything related to the actual VoLTE which is mentioned in the article. Three still needs to grow up to that.. It's like saying that Wimax is a 4G network..
S
Does your post really connect to this article??