The corporate world has made a substantial migration from the Blackberries of old to iOS and Android. In a scramble to pick up that corporate market share, Samsung created Knox, its own security software designed to fortify Google's OS, and make it secure for business environments. However, a "serious vulnerability" has been found in Knox which could put users' data at risk.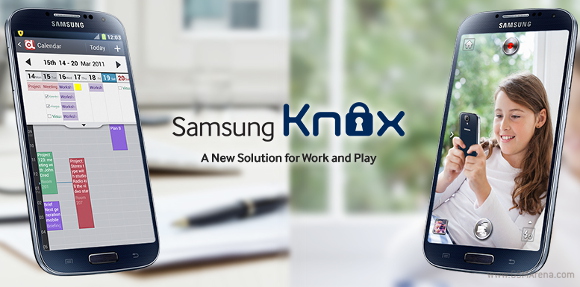 According to cyber security researchers at Ben Gurion University of the Negev in Israel, emails and data communications on Samsung devices are among the data susceptible to the exploit. Hackers are able to record and "easily interpret" the data which is supposed to be protected. The worst part of the vulnerability is that a capable malicious attacker could insert hostile code via the breach, thus creating system-wide harm.
The chink in Knox's digital armor was reportedly found earlier this month. Samsung has denied the severity of the vulnerability and has argued that the handset which was tested did not have all of Knox's features installed.
The Samsung Galaxy S4 is being considered for use by the US Department of Defense's staff, including internal use in the Pentagon. If a foreign manufacturers' handsets aren't deemed secure, then there is no way the US government will consider using the phones. Samsung could therefore be losing a lucrative government contract if Knox can't make the cut.
S
"Why would" is rarely a good question, except to introduce brainstorming or conversation and ideas around the many possible reasons for this kind of thing. There are always many possible webs of activities and decisions based upon any number of moti...
D
And that's one of the many reasons why I don't use any mobile phone without root access. My Samsung S4 i9506 doesn't have any KNOX or any other bloatware...
?
Looks like that was the predicted answer. You have no true knowledge about things and refuse to look any other up. You are not simply posting this because it's a Samsung page. You are specifically fanboy jealous bashing on Samsung. And now it has b...