A trio of leaked screenshots that allegedly come from the LG Optimus G2 have appeared revealing a bit of what LG has been cooking for its upcoming Android flagship smartphone.
The images in question show that the company hasn't altered the look of the Optimus UI too much, but has rather given it a few refreshing touches here and there. What the screenshots do reveal though, is the resolution of the Optimus G2. The smartphone's 5" screen is now confirmed to have full HD resolution .
Here are the screenshots themselves. Notice the onscreen software buttons, suggesting that LG has chosen to leave out the physical buttons for its upcoming flagship. This would also make it easier for LG to make the rumored Nexus 5.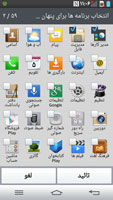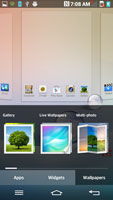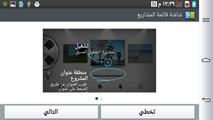 Alleged LG Opitmus G2 screenshots show the new Optimus UI
Purported photo of the LG Opitmus G2 has already given us a glimpse of how the smartphone would look. Qualcomm and LG have also confirmed the smartphone will be powered by the Snapdragon 800 chipset.
Source
?
Are you on drugs? About the everyone following part?
?
THIS PHONE LOOKS CLASSY BEAUTIFUL i hope the battery will bigger than 3000mAh. nice LG! BRING IT ON NOW! Life's good!
?
LG is the better choice for now! i want to have this Phone. so fantastic and nice design other manufacturers are following Lg's foot steps... from the original design of Prada 2006 up to s4 Snapdragon 800 processor...
ADVERTISEMENTS