Walmart's website has a listing for Samsung Gear S3 screen protectors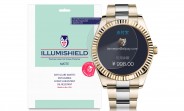 A third-party seller listed 2 and 3 packs of screen protectors for the Samsung Galaxy S3. We still haven't heard a peep about the Gear S3 from Samsung. All we know is that the Gear S3 is going to be announced on August 31 at IFA in Berlin.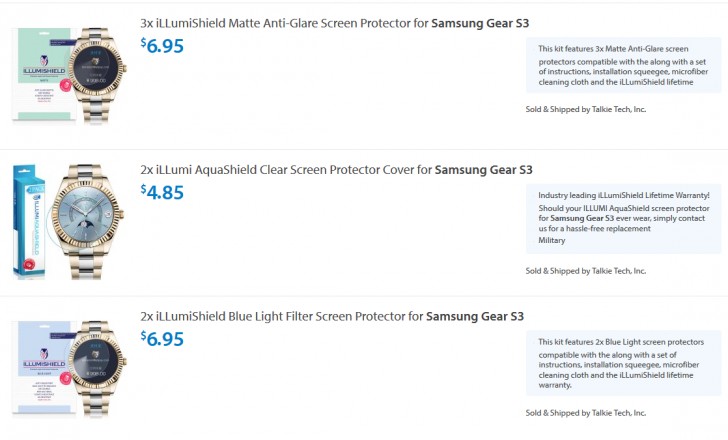 There are a total of 5 for these screen protectors, in various packs of 2 or 3 protectors, all from the same seller. The images on the site show what appears to be the Gear S3 next to these new screen protectors. The product photos only showed a gold and silver color combination of what could easily be mistaken for a high end designer watch.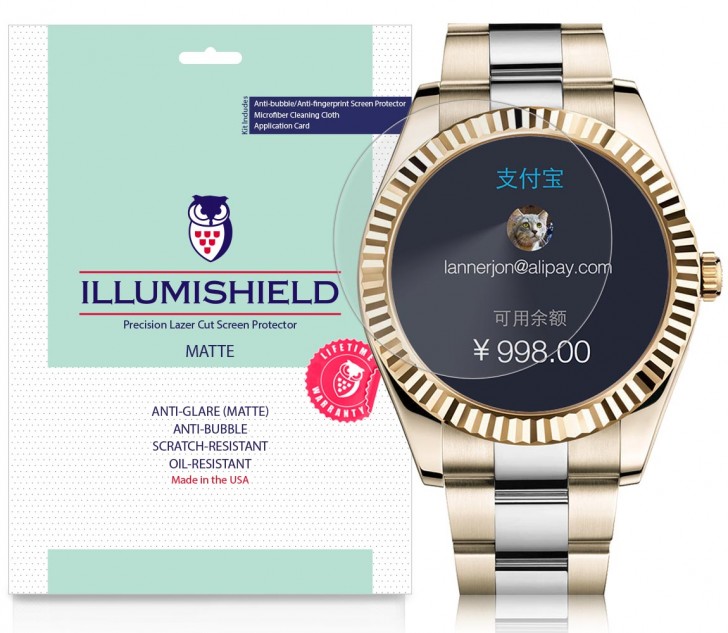 If this is, in fact, the Samsung Gear S3, it'd be interesting to see how it would be priced. Rumors point to three different versions: Gear S3 Classic, Gear S3 Frontier, and the Gear S3 explorer. The Gear S3 is expected to keep its rotary dial-like bezel. The Gear S3 will be announced at IFA on Wednesday afternoon.
Which edition of the watch do you think this one is? Classic, Frontier, or Explorer? Or do you think there is some additional version?
D
Stop hating. Actually, I don't like the design of the iwatch either. I preffer the Huawei smartwatch or the newly anounced acer zenwatch 3. The rest of the smart watches are ugly as hell!
M
As always Samsung has no class.