Today is Apple's big day and it's almost time for the event to start, so grab a bag of popcorn and prepare to be dazzled. The show is set for 10 a.m. PDT, which translates to 5 p.m. GMT and, as usual, Cupertino will be live streaming the keynote.
It should also come as no surprise, that Apple users have it easy. Any iPhone, iPad, or iPod touch with Safari on iOS 7.0 or later, or a Mac with Safari 6.0.5 or later on OS X v10.8.5 or later are capable of tuning it and so are Apple TV's, all the way back to second generation, running software 6.2 or newer. For everybody else it's not all bad news either, as Microsoft Edge on Windows 10 is supported as well.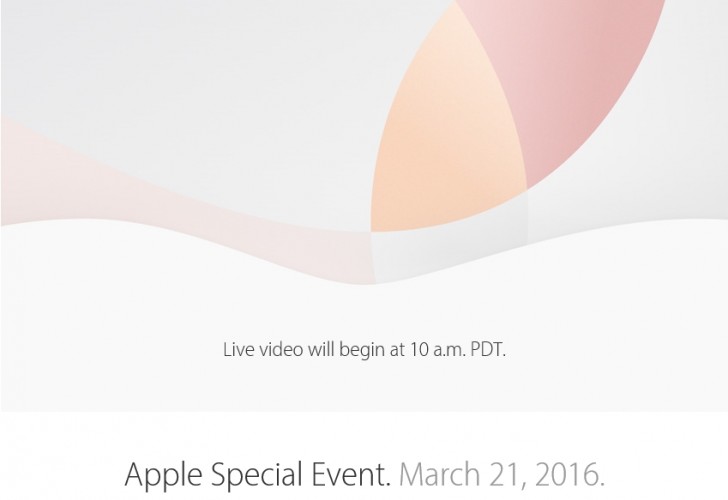 If you are on a device that falls into any of these categories, simply head on over to http://apple.com/live. We will also do our best to get our hands on a direct link for you to watch with any capable software, like VLC for instance, but one isn't available yet.
UPDATE: This is the link: http://p.events-delivery.apple.com.edgesuite.net/1603kjbnadcpjhbasdvpjbasdvpjb/m3u8/hls_mvp.m3u8
As for expectations, we have heard a lot of rumors about the iPhone 5se, said to resurrect the 4.0-inch form factor and thus quite possibly the star of the show. A new iPad Pro is also a distinct possibility and so is a new MacBook. For more details, you can check our rumor round-up.
D
where is the rumored iSE with the body of i6 ?
S
Hi Apple. Make sure Never talk of battery and RAM. what a waste..