Apple's event is about to kick off and since relatively few people have invites, Apple will be livestreaming the show for fans, investors and gadget-lovers who want to see the new iPads unveiled.
The event starts 10AM Pacific time. This adds up to 6PM UK time.
Update:
If you missed watching the event live because you didn't have an Apple device handy, the video is now available for watching on any computer.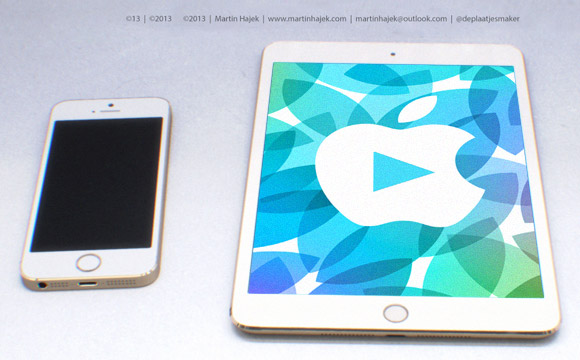 If not, you can try one of the few unauthorized streams, but those have proven unreliable in the past. We'll post the ones we find here.
Live streaming video by Ustream
To recap, this event is expected to be iPad-centric – it will most probably bring the iPad 5 and despite some doubts earlier on, the iPad mini 2 with a Retina screen is also very likely to make an appearance. In fact, if analysts are to be believed, the mini 2 will be the star of the show as they predict it will outsell its 9.7" counterpart 2:1.
The event might also see the launch of Mac OS X 10.9 Mavericks for consumers and maybe a Mac product or two. Watch the event to find out or keep an eye on our coverage.
R
honest innocent question- are these very expensive propaganda shows really necessary -? a good press conference ought to do .. mobiles cells launches have become HOLLYWOOD style glitter shows -- except hollywood shows worth watching
D
Do you realize that Apple sells hardware too? They make profit from Macs, it means Macs prices include OS X price. You're paying for the OS X when you buy a Mac. Windows 8.1 is free for those who've bought Windows 8, even though Microsoft only m...
D
What the Hell is wrong with these commentators, we want to watch the program and their voice keeps barging in