Watch the first foldable phone, the Royole FlexPai go through a torture test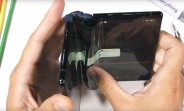 The Royole FlexPai beat the Galaxy Fold to the punch to become the first flexible commercially available smartphone, albeit in limited quantities. And now Zack from JerryRigEverything was kind enough to put it through the usual torture tests and see how far it goes so you don't have to. After all, the launching price of the phone is a little over $1,300 and we doubt anyone would try this at home.
Anyway, as you may have already guessed, the surface of the screen is quite prone to scratches since it isn't made of glass. The flexible plastic can be easily damaged even with your fingernails and the fact that screen protectors won't work with the device doesn't help with the situation either.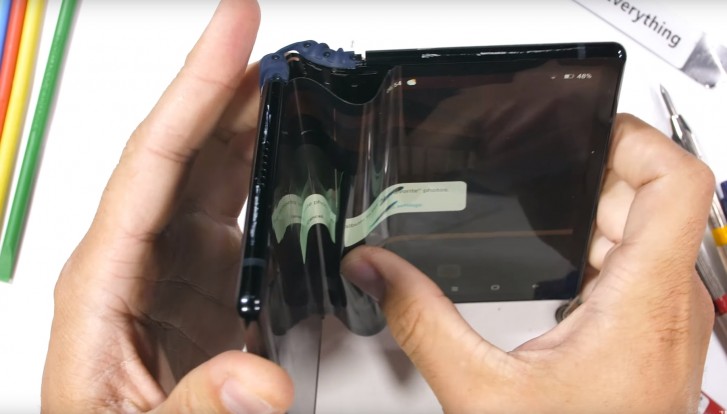 But when it comes to flexing, this thing is durable as hell. Zack tried to bend it the wrong way around and naturally, the hinge broke. The screen remained intact for quite some time, though, with no apparent damage to the pixels or the touch panel itself. But after numerous attempts of bending in the direction it's not supposed to bend, the screen gave up. Pixels died and the panel stopped responding to touches.
Even though it failed the test, it didn't fail as miserably as we thought. Aside from the panel that's prone to scratches, the FlexPai looks like a solid device that could last you more than you'd expect.
?
samsung fans always think they are the first to do stuff
G
Il y a pas de point... (Translation: It's pointless...) P.S. this is technically not breaking the rules since it has english translation.
P
I dont see any use of this foldable phones/tablets. Phone or tablet should be build of one solid block. Use of glass as it is. I repaired tones of phones. Only displays i came across which even i was chocked how well build those are was poled and eve...