Microsoft's annual BUILD conference is just minutes away and we will be keeping a close eye on the announcements and especially the all-important keynote presentation. It is set to start at 3:30PM GMT and, naturally, Microsoft has promised a live stream, which we will provide as soon as possible, so you can tag along and listen in to the future on Windows.

The company's immensely popular OS is undoubtedly going to be the central topic at the conference. But, unlike previous years, when the discussion has been mostly centered around PC's and tablets, Windows 10 marks a major expansion in the company's strategy and thus promises to cover plans and projects spanning across a wide array of devices and tech branches.
That is the new Microsoft ideology - one Windows, a unified, as far as possible, OS that can provide a uniform experience across all of your devices. That is the ultimate goal of Windows 10 and we can expect a lot of talk about the new Universal Apps that will allow developers to use a unified coding standard and target a sea of Windows 10 devices, including PCs, mobile phones and even Xbox One.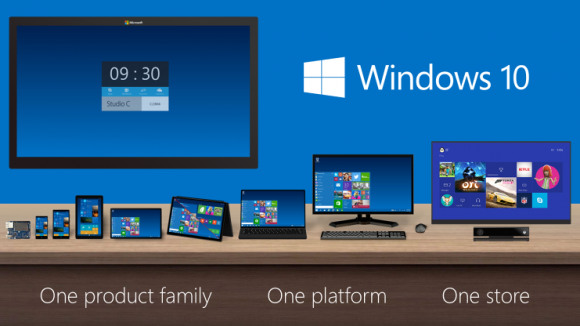 We have already seen some demos of the new app ecosystem, but a lot is still unknown about how exactly apps will behave on various mobile devices running Windows 10, especially ones with a bigger screen. So, we are hoping to see a lot of new demonstrations during the presentation. Speaking of Apps and branching out, rumors hint that Microsoft may be planning to integrate its functionality and services across an array of third-party operating systems as well. There have been talks about Cortana on Android and even iOS devices, as well as new cloud-based services.
But Microsoft's cross-platform plans don't stop there. The company's aim is to aid developers in every way possible and make the new application ecosystem a breeze to migrate to. This is perhaps the most vital thing Microsoft has to achieve in order to stay relevant in the mobile world. Consequently, a lot of the new development tools that will come with Windows 10 might me created in such a way as to ensure easy migration of existing code from Android or iOS over to Windows 10. This, of course involves API compatibility and a lot of software tricks, but it could potentially give a major boost to the new OS. There have even been bold statements about native Android apps running on Windows 10, but we consider that highly unlikely.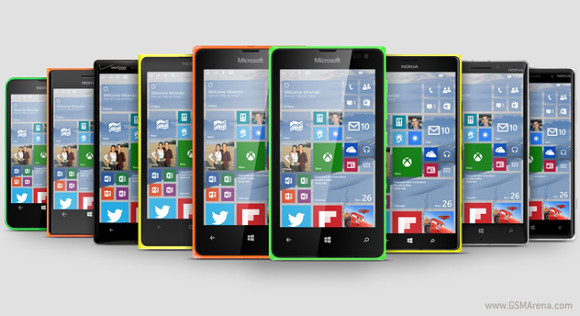 And even though Microsoft's BUILD event are mostly geared towards software, we expect to hear quite a few things about hardware as well. Microsoft made it clear that new Lumia flagships will probably be held off until Windows 10 becomes official, but new details on future devices are not out of the question.
There are also other things to look forward to, like information on HoloLens, the Internet of things and many, many more, so be sure to tune in for the event.
K
Whatever you bring, but it should not lose its nature and identity !! Otherwise it will be like android, with no difference in it !
S
Dear GSM Arena Team, Pls post review of Lumia 640 XL. I keen to buy asap. I trust your review and if things sounds good I will buy it without hesitation. Thank You.
D
it will be the best os . with support of android and iOS apps . smooth and beauty of windows phone . it will be the best